UK Edition – February 2019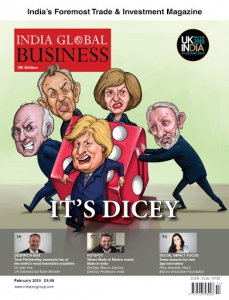 UK Edition – February 2019
Manoj Ladwa
While it is prudent for Indian companies to prepare for all Brexit eventualities, they must avoid knee-jerk reactions, writes India [...]
The latest UK Edition of 'India Global Business' evaluates the myriad aspects of the ongoing Brexit upheaval as Britain edges towards the March exit deadline from the European Union (EU). It includes the usual Guest Columns and interviews on a range of subjects.
Saloni Shah
India's Draft E-Commerce Policy has set off a fierce debate in India about discounts, control and, most importantly, data security. [...]
Saloni Shah
Nick Grant, Executive Director of International Partnerships at Cancer Research UK, discusses a unique initiative between the Government of India and [...]
Saloni Shah
Lord Meghnad Desai, Emeritus Professor of Economics at the London School of Economics, recounts the changes in India-UK relations over [...]
Saloni Shah
A renowned British filmmaker believes that Indian stories, lensed through the UK, can create a global impact. The disruptors have [...]
Saloni Shah
Britain's special Tier 1 Investor Visa, used by hundreds of Indian billionaires over the years, was to be suspended by [...]
Saloni Shah
The Narendra Modi led government has registered significant progress in its goal to use technology for social change. Data doesn't [...]
Saloni Shah
The Indian Budget will give confidence to foreign investors that Indian Prime Minister Narendra Modi's deep structural reforms and four-and-a-half [...]
Saloni Shah
Gaurav Marya is the Chairman of Franchise India Group, Asia's largest integrated franchise solution company since 1999. In this interview [...]
Saloni Shah
An immigration expert runs through some of the hurdles in the path of skilled Indians planning to work in the [...]
Saloni Shah
An agricultural and environmental expert highlights some of the ways in which smallholder farmers in India can benefit from international [...]
Saloni Shah
The Commonwealth is united not only by a common history, but by a common future, in which we work together [...]
Saloni Shah
A new generation of Indian-origin achievers are constantly adding to the ranks of the Diaspora that Indian Prime Minister Narendra [...]
Saloni Shah
A financial expert weighs up India's booming market where Britain's small and medium enterprises (SMEs) can find an export niche. [...]
Saloni Shah
With India busy with elections and the UK gearing up for Brexit, 2019 looks to be an eventful year for [...]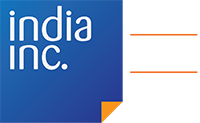 Sign-up to receive
FREE newsletters and regular
updates from India Inc.