India's Budget: Fiscal prudence and structural reforms paying off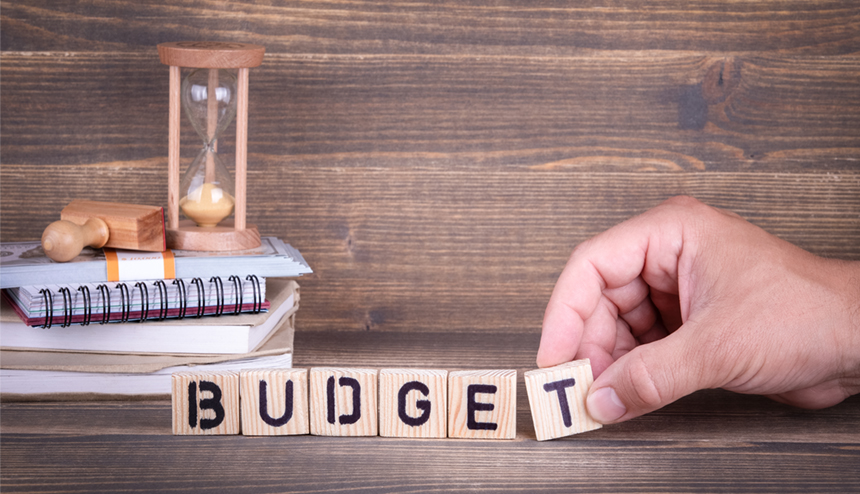 The Indian Budget will give confidence to foreign investors that Indian Prime Minister Narendra Modi's deep structural reforms and four-and-a-half years of hard graft cleaning up the economy are paying dividends. It will also give a much-needed fillip to demand whilst maintaining the holy grail of fiscal prudence.
Balancing fiscal prudence and political populism is an extremely difficult task but Indian Prime Minister Narendra Modi and Finance Minister Piyush Goyal have successfully walked the tightrope while presenting the Budget in the Lower House of the Indian Parliament.
The Indian government has offered a generous helping hand to India's distressed farmers, provided income tax relief to the salaried middle class, eased the indirect tax burden, in the form of simpler Goods and Service Tax compliance norms, for small traders and businesspeople and a mega social security scheme for workers in the unorganised sector.
And despite these giveaways, Goyal has managed to stay on the straight and narrow fiscal path, keeping the fiscal deficit, which foreign investors and global credit rating agencies track like hawks, to a very manageable 3.4 per cent, a slippage of 10 basis points compared to the target for the year.
The Indian Budget will, thus, give confidence to foreign investors that Modi's deep structural reforms and four-and-a-half years of hard graft cleaning up the economy are paying dividends.
Messages for all stakeholders
This Budget, presented by Goyal, is an interim one since the term of this government will end in May. It will then fall upon the newly-elected government to present a "full" Budget sometime in June-July this year.
This Budget makes a powerful political statement and sends out a multi-pronged message to several  stakeholders in India and abroad. The most important message is intended for the most important stakeholder – the Indian electorate.
By extending a $10-billion a year income support scheme for poor and marginal farmers, by providing a massive tax rebate to 30 million small and middle class tax-payers and by simplifying the GST compliance burden for small businesses, Modi is telling his core constituency not to get misled by the propaganda unleashed by the Opposition parties and a section of the media.
It is also a strong message to the foot soldiers and supporters of his party. He is telling them not to feel demoralised after the loss of three important states in the Assembly elections two months ago. By reaching out confidently to important electoral constituencies, he is giving them voice and something concrete to go back to the people with.
And by ensuring that his government sticks to the path of fiscal prudence, Modi is telling  foreign investors, who have made India one of the top destinations of foreign direct investment (FDI) in the world, that he is running a responsible government that will not sacrifice rectitude at the altar of political populism.
Keeping populism in check
There have been reports that a section of influential leaders in the ruling BJP had been advocating a massive farm loan waiver – involving double the sum allocated for the income support scheme announced in this Budget.
This, it was argued by its proponents, would blunt the Opposition, which is expected to announce such a farm loan waiver promise in the run-up to the elections due in three months.
But Modi stood his ground and firmly turned down this demand. Since his days as Chief Minister of Gujarat, he has been a firm believer in fiscal discipline and had shunned political populism even when conventional political wisdom deemed it necessary.
And loan waivers harm the overall credit culture of any society and are fiscally profligate even as their long-term benefits remain debatable. It would have undone much of Modi's hard work in seeking to bring back disciple and confidence in India's banking system.
So, the government decided to pursue its political objectives by reaching out to important constituencies without taking recourse to extreme steps.
Every interim budget has a strong political message for the electorate and other stakeholders and this one is no different. It is also a report card of the incumbent government's tenure in office and this is where the Modi government scores very well.
Macro-economic stability
The Indian media has given massive coverage to the government's outreach to various sections of society. Relatively less space and time have been devoted to the macro-economic factors that provide strength to the Indian economy.
The fiscal deficit, which is a proxy for how much the government borrows, for the current financial year will be 3.4 per cent of GDP, a minor slippage from the targeted gap of 3.3 per cent. The figure for 2019-20 is projected at 3.4 per cent as well. It is slated to fall further to 3 per cent in 2020-21. This is in line with the government's earlier commitment.
Credit rating agencies, foreign analysts and macro-economists will make a little noise over this minor slippage but are unlikely to take any drastic steps.
That's because of the overall trajectory of this deficit, which has been curving downwards since the very profligate UPA years when it was at 4.5 per cent and more. A 3.4 per cent fiscal deficit is considered manageable. It will not crowd out private borrowing and it will not be inflationary either.
And given that the Modi government has brought retail inflation down from 8.33 per cent when it entered office to 2.19 per cent now, there is now a very real probability of the Reserve Bank of India (RBI) abandoning its hawkish stance on prices and focussing instead on growth. That could mean a downward revision of the policy rates, which will be good news not only for inflation but also for GDP and corporate growth rates as well.
The current account deficit (CAD) for 2018-19, ie, the current financial year will be 2.5 per cent of GDP, a very manageable figure.
There are other aspects of the report card that are equally important.
Cleaning the system
As Finance Minister Goyal said, the government has, in this term, laid the foundation for sustained economic growth in the years to come. He laid out a vision to making India a $5 trillion economy in five years and a $10 trillion economy eight years from then.
That foundation is in the form of the Insolvency and Bankruptcy Code (IBC), the Goods and Services Tax (GST) and the fight against black money.
IBC has changed the banking culture in the country. The earlier infamous "phone banking" system, wherein powerful ruling party politicians would call bankers and instruct them to process loans or restructure them, has given way to a rules based system that has no place for discretionary powers that can be misused for personal gain.
Result: No longer can influential industrialists borrow billions from public sector banks, renege on their repayment commitments and continue in business without suffering any losses on account of their delinquency. In the recent past, even the biggest borrowers, many of them dollar billionaires, have lost control of their flagship companies on account of unpaid loans.
As a result, company owners have repaid a staggering $45 billion of previously dodgy loans and helped improve the credit culture in the country.
Goyal pointed out that GST has stitched 29 states and seven Union Territories of the country into a common market and ushered in, from an economic perspective, a truly United States of India, where previously there had been, effectively more than 30 discrete and partially protected markets.
Trucks can now move from Point A to Point B anywhere in the country without having to spend days at check posts at every state border waiting for often corrupt local officials to clear their path forward usually on the payment of speed money.
The initial glitches that were to be expected in a rollout as complex as GST have largely been ironed out and the few that remain are in the process of being sorted out.
As a result, it has become that much more difficult to evade taxes and this is leading to increasing formalisation of the Indian economy.
And the fight against black, or unaccounted, money has, following the cathartic demonetisation exercise two years ago has begun to yield concrete results. Undisclosed income of about $20 billion has come to light in the last two years alone and about $7 billion has been seized, Goyal revealed in his Budget speech.
Why you should be interested
Increased consumption… that's what this Budget is all about, if you cut out all the jargon and the frills. The income tax rebate for the middle class will benefit 30 million small tax payers by bringing them into the zero-tax bracket. This will provide this very aspirational class with an additional $2.5 billion in liquid cash in the coming financial year.
Then the assured minimum income to farmers, under which small farmers owning up to 5 acres of land will get Rs 6,000 per year, will put an additional $10 billion into the pockets of 120 million small farmers and help ease their burden.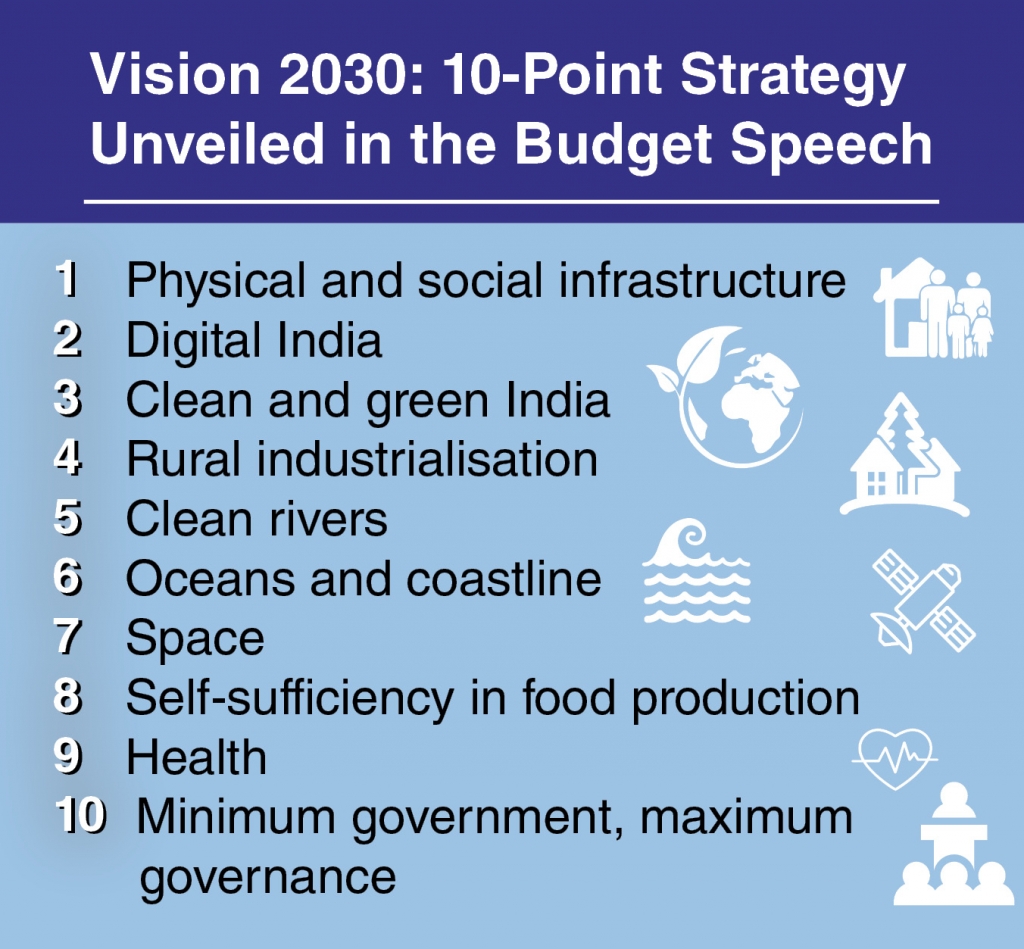 The additional spending of this amount will lead to demand for a variety of item and provide a fillip to economic activity from which the entire country, and by extension Indian and foreign investors, will benefit
And by setting aside a further $8 billion for the Ayushman Bharat health insurance scheme (a.k.a. 'Modicare'), the government will be providing a massive push to the healthcare industry. Both Indian and foreign pharma, medical equipment, diagnostic and other companies will benefit from this.
Likewise, the social security scheme, in the form of an old age pension for workers in the unorganised sector, will also directly benefit millions at the bottom of India's economic pyramid and set of a virtuous cycle that will benefit the entire economy.
The main takeaways
In sum, it is a Budget of a responsible government that is fully aware of its obligations towards all stakeholders. This includes vulnerable sections like small tax payers, farmers and unorganised sector workers, all of whom will benefit greatly from its provisions.
But unlike previous governments that have completely ignored other important stakeholders such as the global investment community when focussing on re-election, the Modi government has not turned its back towards their concerns.
And that fine balancing act is what distinguishes this budget from others. It bolsters his chances of not only getting re-elected and also burnishes his credentials as a serious economic statesman with a bold vision for the future.