India's e-commerce policy caught between a rock and a hard place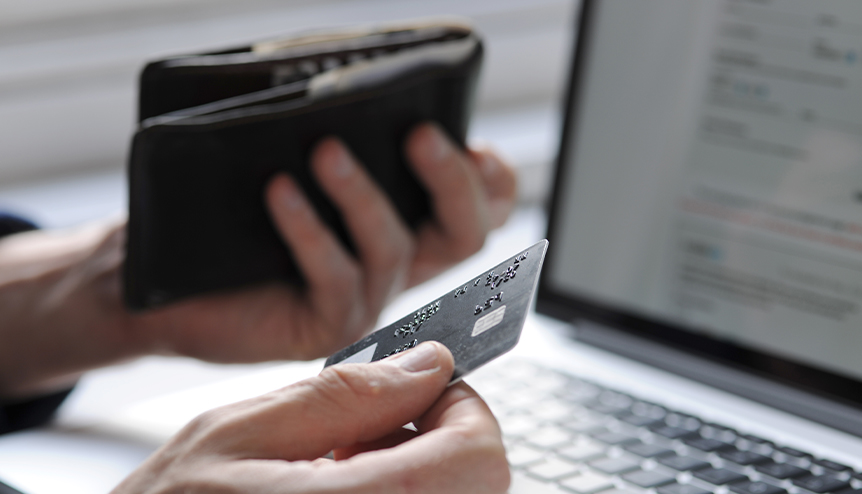 India's Draft E-Commerce Policy has set off a fierce debate in India about discounts, control and, most importantly, data security.
The Indian government is reworking the Draft E-commerce Policy it had released earlier following criticism mainly from foreign players and several independent analysts.
In particular, the draft drew criticism for its alleged bias in favour of protectionism and for making the domestic RuPay card, promoted by the National Payments Corporation of India (NPCI), the mandatory payments gateway. It had also suggested the setting up of a government-aided platform to promote micro, small and medium enterprises (MSMEs).
However, the Department of Industrial Policy and Promotion (DIPP) came out with a few clarifications on December 26, 2018 that have fundamentally altered the playing field for US behemoths Amazon and Walmart (the latter now owns Flipkart, India's largest homegrown e-commerce company) that control three-fourths of the Indian online market and also changed the rules of the game for companies in the digital payments and logistics spaces.
The most important change brought about by the DIPP is the one that restricts a "marketplace entity" from owning the goods that are sold on the platform as this would result in an "inventory model of business", which is not allowed under Indian law.
It has capped at 25 per cent the amount of inventory a seller can sell through a particular "marketplace entity" beyond which the latter will be deemed to be in control of such inventory and, hence, in violation of the guidelines.
These and other restrictions will make it almost impossible for companies such as Cloudtail, a JV between Infosys co-founder N.R. Narayana Murthy's Catamaran Ventures, and Amazon, to sell any merchandise on the Amazon India platform.
Salient features
The 19-page draft released earlier contains several proposals to regulate e-commerce, which has been defined as buying and selling of goods and services over digital networks.
. Among other features, it proposes:
Greater restrictions on global e-commerce giants such as Google and Amazon to provide what it calls a level playing field for domestic start-ups
A phasing out of deep discounts in a time-bound manner in order to enable smaller Indian players compete with global giants and large domestic players with international investors as backers who leverage their deep pockets to burn cash in order to gain marketshare at the expense of their smaller Indian rivals
Restricting foreign investments in online companies that operate on the inventory model to sell Made in India goods and services to 49 per cent
Making it mandatory for foreign companies to store personal data on Indian residents in India
Amending the law to enable founders of Indian start-ups to retain control of their companies even with minority stakes
A recent Reserve Bank of India (RBI) circular mandating that overseas companies stop the transfer of personal information from India to their foreign-based servers has only added to the controversy. And the report on data security by a high-level panel headed by Justice B.N. Srikrishna, which has major implications for the financial services and healthcare sectors in particular, has exacerbated the situation.
The three developments are not connected to each other but since all of them relate to data security, among other things, this report attempts to look at them holistically.
Massive market
The draft e-commerce policy and the RBI circular on data storage within India come at a time when the Indian e-commerce market looks set to explode.
Just how massive this untapped opportunity is can be gauged from a recent report by Google, Bain & Co. and the Omidyar Netword that projects more than half a billion Indians to get access to the Internet in the wave of expansion. Already 390 million have access, though only about 125 million conduct online transaction, the report says. Leading Indian industry body, the Confederation of Indian Industry (CII) pegs the number of online shoppers in India to reach 220 million in the next two years alone.
Despite this still relatively modest Net penetration, the per user data consumption of 8 GB per month is at par with that in developed markets.
Consider the hard numbers: The current size of the Indian e-commerce market is estimated at a shade under $40 billion. This is projected to grow to about $64 billion by 2020 and $200 billion by 2026. Some estimates even peg the size of the Indian digital economy at 50 per cent of GDP by 2030 – and we're talking of what could, by then, well become a $7-8 trillion economy.
India central to global e-comm
These existing numbers and mouth-watering projections as well the relative ease of entry for foreign players into the Indian market, compared to highly restricted countries like China, gives what is essentially a domestic policy initiative global ramifications.
This may, therefore, call for some amount of circumspection from India and the RBI on the final shape of the e-commerce police and the circular on forcing payments companies to store customers' data in India.
Since the loudest protests are coming from US companies such as Google, Amazon, Facebook and Apple, it might just present the highly protectionist current US administration under Donald Trump an opportunity to jump in and raise the pitch, thus, politicising a policy discussion in India.
Notably, Apple has put the rollout of its Unified Payments Interface-based payment platform in India on the backburner. This follows the decisions by Amazon and Facebook to defer the rollouts of similar products.
If other countries join the protectionist chorus, it might end up hurting India's giant $150-billion IT outsourcing industry.
The end result could be to fragment the internet, thus, negating the benefits of improved connectivity.
As India Inc. CEO Manoj Ladwa recently noted: "Maybe it's time to consider a kind of Geneva Convention on data".
Widespread criticism
The draft drew criticism not only from foreign players but also from dozens of Indian industry such as Infosys Co-founder and Chairman Nandan Nilekani, who said the draft shows "some kind of protectionist thinking… may stem from a feeling that Indian start-ups should be given a boost, something on the lines of the China model… What's happening in India is only a reflection of the global mood where after decades of globalisation and trade, we are seeing tariff and non-tariff barriers emerging across the world".
Google CEO Sundar Pichai has also written to Indian IT Minister Ravi Shankar Prasad on the free flow of data across international borders saying this will encourage international companies boost the growth of India's digital economy and also help expand the Indian start-up universe.
"Free flow of data across borders – with a focus on user privacy and security – will encourage start-ups to innovate and expand globally and encourage global companies to contribute to India's digital economy," he wrote.
Others like industry body Internet and Mobile Association of India (IAMAI) have also joined the discussion, saying the Indian start-up eco-system will be hurt by what it called "restrictive" clauses of the draft.
In particular, it spoke out against the fact that forcing companies to store customer data in India would force Indian start-ups to look for inefficient and expensive domestic options when cheaper, better alternatives were available in the market.
But the draft e-commerce policy has also found backing from some influential quarters. Leading trade body, the Confederation of All India Traders (CAIT), which has been protesting against deep discounts by online retailers stealing customers from their brick and mortar counterparts, has written to the Commerce Ministry demanding that the stringent provisions of the draft e-commerce policy should not be diluted.
New committee
Reacting to criticism at home and abroad, the government has set up a committee comprising members from the Ministry of Information Technology, the Department of Commerce, the Department of Economic Affairs and Niti Aayog to take a fresh look at the draft e-commerce policy.
Given the different pull and pressures and the powerful constituencies lined up on both sides of the e-commerce and data protection fault lines, the government will have to carefully finesse its position when it comes out with a final policy.
This is an election year and the retail lobby is strong in India. So, it may not be wise to antagonise them politically. On the other hand, any overtly protectionist policy will go against the very grain of the Modi government's globalising instincts.
It won't be easy squaring this circle. In all probability the issue will land the Prime Minister's Office for a solution that addresses both the genuine concerns of the brick and mortar retailers and the imperatives of maintaining India's global competitiveness especially in outsourcing.
The restrictions
DIPP has issued clarifications that fundamentally alter the playing field in the e-commerce sector. It says
The online e-commerce platform will have no control or influence over the sale of prices of goods and services sold on that online e-commerce platform to ensure a level playing field for all vendors
A company owning an ecommerce marketplace platform ("Marketplace Entity") shall not own or control the merchandise it sells on that platform as this will convert the business to the "inventory model", which is not allowed as per Indian law
Vendor owned by an online e-commerce platform or its group companies shall not sell any goods and services on such a platform
Control or ownership of inventory of a vendor will be deemed to have taken place if the online e-commerce platform or its group companies purchase more than a quarter of its goods and services
No online e-commerce platform can force a seller to enter into an exclusive sales arrangement
Cash back offers to buyers will have to be fair and non-discriminatory
Arms-length norms will have to followed on prices of services such as advertising and marketing, financing, order fulfilment, delivery & logistics, warehousing and payments, provided by an online e-commerce platform to any vendor to ensure that it fair, proper and does not discriminate against other vendors