Young Leaders in the Global Indian sphere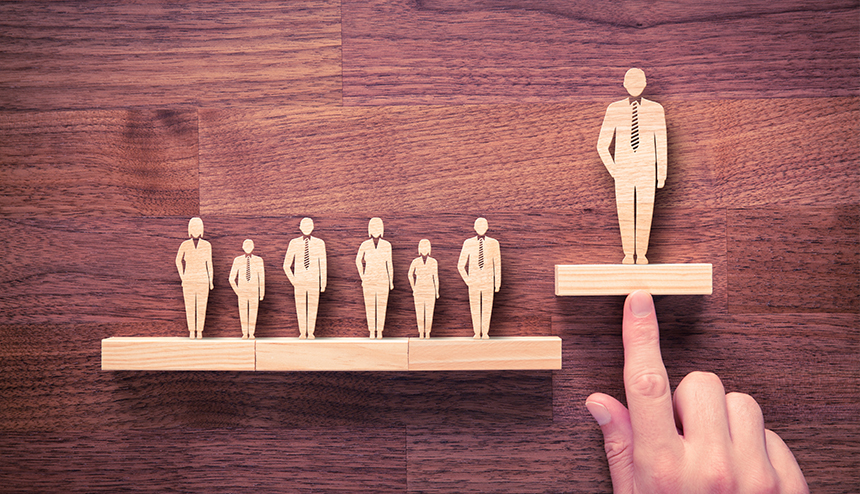 A new generation of Indian-origin achievers are constantly adding to the ranks of the Diaspora that Indian Prime Minister Narendra Modi views as a critical aspect of the country's global outreach. Here are some names that fall within the under-35 age range of Global Indians.
Name: Rishabh Jain
Country: US
Sector: Healthcare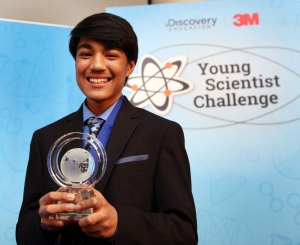 Rishab Jain, a 13-year-old from Stoller Middle School in Portland, won the Discovery Education 3M Young Scientist Challenge with an algorithm that uses machine learning to help doctors zero in on the pancreas during cancer treatment. He says his software could work with hospitals' existing radiotherapy equipment or be incorporated directly into new machines.
Jain plans to use his winnings to advance his machine learning project and fund the non-profit he created, Samyak Science Society, which is meant to promote STEM learning and raise pancreatic cancer awareness. He also plans to put some of the money toward a college fund.
Name: Kavya Kopparapu
Country: US
Sector: Heathcare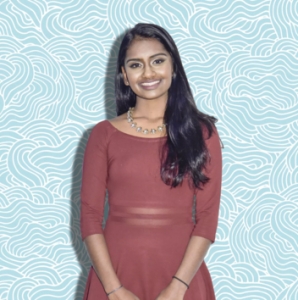 Kavya Kopparapu is a student at Harvard University who has developed a deep-learning computer system that studies and scans the slides of tissues from patients with brain cancer. It scans for difference that can be found in the texture, cellular alignment, density etc.
She is currently collaborating with the University of Montreal as a future signatory of the Montreal Declaration for the Ethical Use of Artificial Intelligence. She is the Founder/CEO of GirlsComputingLeague, a non-profit group she established to help close the gender gap in computer science.
Name: Amika George
Country: UK
Sector: Social work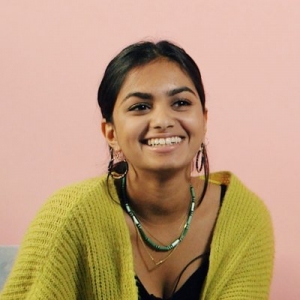 Amika George became a recipient of the Goalkeepers Global Goals Award last year for her 2017 campaign that demanded free sanitary products for poor girls in schools. Popularly referred to as the Oscars for social progress, the 18-year-old won a Campaign Award for her initiative which started off as an online petition and culminated into a protest on Downing Street in December 2017.
Following this youth-led campaign, the UK government granted 1.5 million pounds to end "period poverty" — the factor that has prevented many girls from low-income households from attending school while on their period. Nearly 2,000 protesters, including Amika's own grandfather, took to Downing Street to support the #FreePeriods initiative. George has also spoken about how menstruation is a taboo subject in every country, including India.
Name: Neha Narkhede
Country: US
Sector: Tech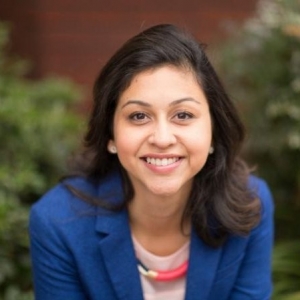 Mumbai-born Neha Narkhede is the Chief Technology Officer and Co-Founder of streaming platform Confluent. As a LinkedIn employee, she came across a big issue: business leaders were unable to make quick decisions due to lack of real-time user data. In 2010, her efforts to fix it led to the Apache Kafka, an open-source software platform to help companies react to problems in milliseconds, which she co-founded with her colleagues Jay Kreps and Jun Rao.
When the trio saw how much their software was being relied on by Fortune 500 companies, they built their start-up Confluent in 2015, a streaming platform that helps businesses adopt Kafka. The company has raised over $80 million in funding from investors like Sequoia Capital and Benchmark.
Name: Garima Arora
Country: Thailand
Sector: Hospitality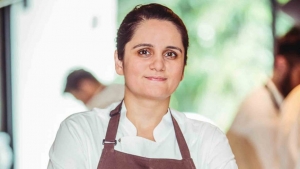 Garima Arora is a Michelin Star winner for her Bangkok restaurant GAA. Garima Arora is a Le Cordon Bleu alumnus, who studied at Jai Hind College in Mumbai and worked as a journalist before she decided to chase her dreams of becoming a chef. She set up her restaurant in 2017 and has worked with the likes of Gordon Ramsay and Rene Redzepi. Her love for food started when she was quite young, a by-product of growing up in a typical Punjabi food-loving household.
She graduated from Le Cordon Bleu in Paris in 2010. In 2013, Arora applied for an internship at Noma in Copenhagen. The next fillip came when she moved to Bangkok in 2016 as sous chef to well-known chef, Gaggan Anand, at his eponymous restaurant.
Name: Leah Chowdhry
Country: UK
Sector: Social Work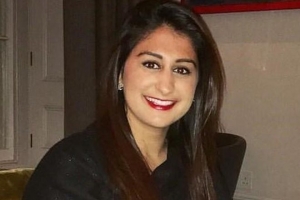 Leah Chowdhry completed the gruelling 30-mile English Channel swim in 13 degrees water in just under 15 hours in July 2018, becoming one of the first young British Asian women to achieve the feat. The 25-year-old's aim was to raise funds for a project run by the British Asian Trust, and she managed to raise over £50,000 with help from family and friends.
Leah, along with the British Asian Trust, is working in the red light districts of Mumbai to protect children vulnerable to commercial sexual exploitation and trafficking. The organisation runs three night-care centres for such children who are at risk, as well as shelter homes and a residential training centre for the rescued girls.
Name: Vivek Kopparthi
Country: US
Sector: Healthcare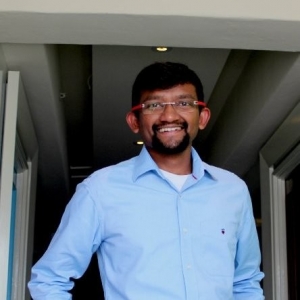 Vivek Kopparthi is the Co-founder and CEO of NeoLight who has developed a phototherapy device that is portable for use at home for jaundice. The firm is also working on a second tool to treat infant hypothermia. Prior to launching NeoLight, he held leadership roles in organisations with 100+ employees, advised tech start-ups, and has consulted with major corporations. Vivek holds a Bachelor's degree in electrical engineering and a Master's in management. He was part of the Forbes '30 Under 30: Healthcare 2017'.
Name: Prarthna Desai
Country: Rwanda
Sector: Healthcare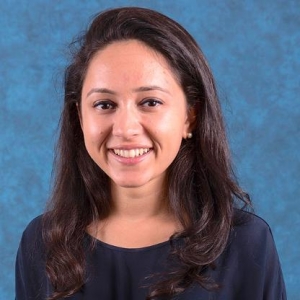 Prarthna Desai says she is passionate about healthcare in emerging markets. She currently manages the public health sector integration of Zipline's drone delivery system in Rwanda. Rwanda is Zipline's first country of operation and will be home to the world's first commercial drone delivery system. As part of her role, Prarthna oversees the healthcare components of Zipline's launch, growth, and expansion to multiple products and geographies. She also supports development of Zipline's broader growth plan in Africa.
Prior to Zipline, Prarthna was on the New Market Opportunities Team at the Clinton Health Access Initiative (CHAI). She vetted 30+ opportunities to expand CHAI's reach into new disease areas and technologies beyond the organisation's existing major programs.
Name: Shaun Patel
Country: US
Sector: Healthcare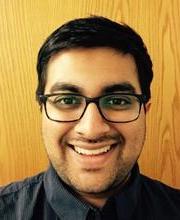 Shaun Patel is the orthopaedic surgery chief resident at Harvard Medical School and has dozens of scientific publications in surgery journals. His company, OrthoNinja, aims to streamline communication between doctors by creating a mobile app that allows doctors to consult with one another.
Name: Ajay Yadav
Country: US
Sector: Tech/Hospitality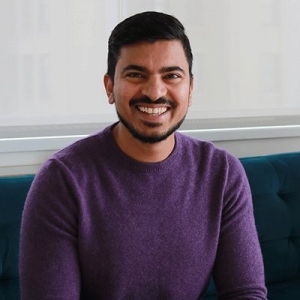 Ajay Yadav is the Founder and CEO of Roomi, set up to make positive co-living experiences easier to find. He has guided Roomi through its debut in New York and expansion to San Francisco, Los Angeles, San Diego, and Philadelphia, with other markets and services launching in 2016.
Ajay also serves as a Lean Start-up Machine mentor, advising early-stage start-ups during crucial growth points. Before Roomi, Ajay studied computer science at NYIT and helped to launch two other start-ups.
Name: Akshay Goyal
Country: USA
Sector: Hospitality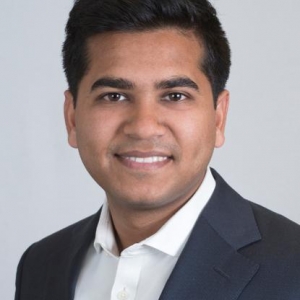 Akshay Goyal is Vice-President at Starwood Capital, the youngest in the company's history when he was promoted at age 26. Goyal focuses on hotel acquisitions and has helped drive over $7 billion in deals. He recently helped sell a portfolio of 240 US hotels to China Life for $2 billion.
Name: Anarghya Vardhana
Country: US
Sector: VC/Tech
Anarghya Vardhana is Partner at Maveron LLC who describes herself as an Oregonian, a proud Stanford grad, a former Googler, an eternal entrepreneur, an investor, a marathoner, and a determined instigator of change. Driven by the potential of technology in the developing world, she comments, "my mind flits between tech and social issues relating to women and marginalized communities." And while she may  live in San Francisco, her heart is firmly rooted in India.
Name: Varun Sivaram
Country: US
Sector: Energy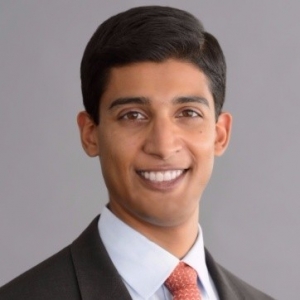 Varun Sivaram is a Philip D. Reed Fellow for science and technology at the Council on Foreign Relations (CFR), a nonpartisan foreign-policy think tank and membership organisation. He is an expert on clean energy technology, climate change, and sustainable urbanisation. Sivaram was previously the senior advisor for energy and water policy to Los Angeles Mayor Antonio R. Villaraigosa, where he oversaw the city's Department of Water and Power, and a consultant for McKinsey & Co.
Varun is currently a strategic advisor to the office of New York Governor Andrew Cuomo on energy policy, an adjunct professor at the Georgetown University School of Foreign Service, a fellow at Columbia University's Center for Global Energy Policy, and an advisory board member for the Stanford University Woods Institute for the Environment and Precourt Institute for Energy. He is the author of 'Taming the Sun: Innovations to Harness Solar Energy and Power the Planet'.
Name: Amiteash Paul
Country: UAE
Sector: Academics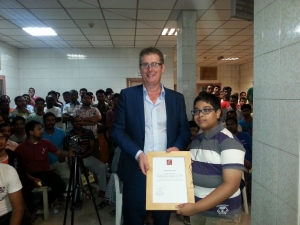 Amiteash Paul is a Dubai-based teenager has won the NRI of the Year Award in 2018. The 15-year-old student of the Indian High School, Dubai, won the top prize in the Academics category for his efforts towards educating the community about recycling and segregation of waste and working towards building a zero-waste sustainable society by 2030.
He has educated and helped establish colour-coded waste segregation recycling bins in labour housing clusters, factories and offices in Dubai, Sharjah and Ajman and is a Brand Ambassador of Bond Interiors LLC.
Name: Ankur Nagpal
Country: US
Sector: Ed-tech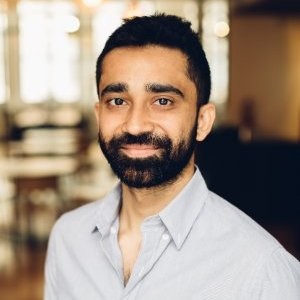 Ankur Nagpal, a graduate of U.C. Berkeley, founded Teachable with the goal of democratising education. His online platform enables people to sell individual online courses in subjects as varied as programming to cake decorating. After five years they have raised over $13 million in funding and some 25,000 digital instructors have reportedly earned over $200 million on his platform.
The platform claims that unlike online education marketplaces catering to both students and teachers, it is "laser focused" on empowering its teachers to make a living teaching online.
Name: Aneesh Chaganty
Country: US
Sector: Entertainment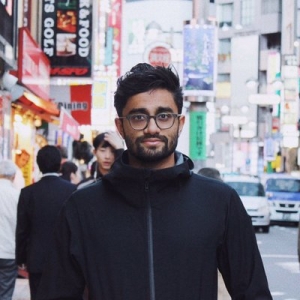 Aneesh Chaganty's feature film directorial debut was a 2018 thriller 'Searching', which won three awards at the 2018 Sundance Film Festival, including the Alfred P. Sloan Feature Film Prize. He has signed on to co-write and direct 'Run' at Lionsgate next. He was profiled in 'Forbes 30 Under 30:  Hollywood & Entertainment 2019'.
Name: Ankit Kumar
Country: US
Sector: Tech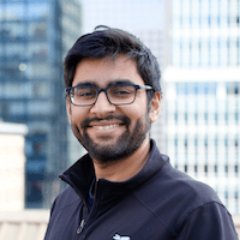 Ankit Kumar is the Co-Founder of Ubiquity6, a software company building a platform for persistent and massively shared augmented reality experiences. The largest public multiplayer augmented reality experience was put on display at the SFMOMA using Ubiquity6 immersive technology, which was co-founded by Ankit and funded by Google's Gradient Ventures and Kleiner Perkins. Previously, Kumar Co-Founded Pilot AI, a computer vision platform that offers perception solutions.
Name: Hasan Minhaj
Country: US
Sector: Entertainment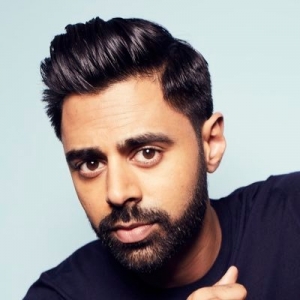 Hasan Minhaj is an American comedian, writer, political commentator, actor, and television host. After working as a stand-up comic and appearing in minor television roles, he came to prominence for his work on 'The Daily Show' as its senior correspondent from 2014 to 2018.
Name: Devika Kamath
Country: Australia
Sector: Science
Devika Kamath features on the list of 60 Superstars of STEM list announced recently by the Australian government. Born in Coimbatore, 32-year-old Devika is researching where stars get the cosmos matter they are made of. "Our universe is mysterious. The elements in stars are made of same elements that make up our bodies and everything around us. My core research is tied to understanding the uncertain physics of stars and demystifying their alchemy," she says.
She believes that her cultural diverseness and unique research topic helped her break too stereotypes to become a woman scientist.
Name: Anjali Sud
Country: US
Sector: Tech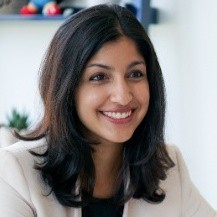 Anjali Sud was recently named among 'Fortune' magazine's 40 of the most influential and inspiring young people in business under the age of 40 as the CEO of Vimeo. Rejected by dozens of investment banks which she applied to while studying at the Wharton School of Business, University of Pennsylvania, Anjali took up the role of analyst at a small firm called Sagent Advisors.
After spending a few years there, she earned a degree from the Harvard Business School and held a few positions at Amazon before joining Vimeo. She made the case for Vimeo to focus on content creators and was given the opportunity to run the company.
Name: Nandakumar Rajalakshmi
Country: US
Sector: Tech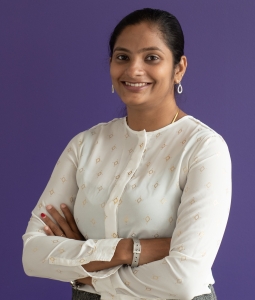 Nandakumar Rajalakshmi recently bagged the 2018 Marconi Society Young Scholar Award. Taking inspiration from bats, which use sonar to navigate in the dark by sending out acoustic signals and using the reflections to identify objects, Nandakumar has created technology that turns an ordinary smartphone into an active sonar system capable of detecting physiological activities, such as movement and respiration, without requiring physical contact with the device.
The system works by transmitting inaudible sound signals from the phone's speaker and tracking their reflections off the human body. The reflections are then analysed using a combination of algorithms and signal processing techniques. The Computer Science and Engineering graduate from the College of Engineering in Guindy, South India worked for Microsoft Research India before beginning graduate work at the University of Washington in 2013.
Name: Shinjini Kundu
Country: US
Sector: Medicine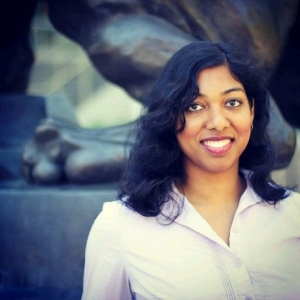 Shinjini Kundu is a resident physician and medical researcher at the University of Pittsburgh. During her PhD programme in biomedical engineering at Carnegie-Mellon University, Shinjini – now a medical doctor, developed a new technology to analyse medical images and detect disease using artificial intelligence. She envisions it helping diagnose diseases that doctors have trouble spotting and predicting problems long before symptoms arise.
Name: Shilpa Rao
Country: US
Sector: Tech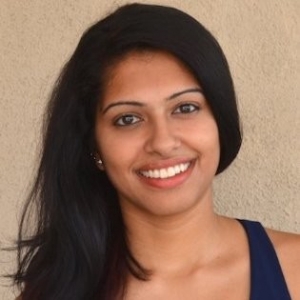 Shilpa Rao is Senior Manager, Content Acquisition at Twitch. She is expanding Twitch's content into other interest areas for gamers, like anime, cosplay and vlogging, partnering with brands like SNL, CollegeHumor and the NFL. Prior to Twitch, Rao helped build one of India's largest YouTube-native health networks, writing and hosting a women's health series that garnered over 30 million views.
Name: Uppma Virdi
Country: Australia
Sector: Retail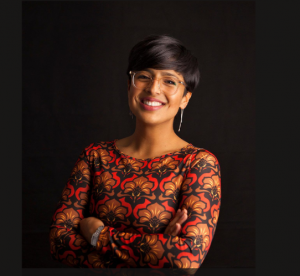 Uppma Virdi won Business Woman of the Year at the 2016 Indian Australian Business and Community Awards (IABCA) as a result of her business idea based around the Indian culture of people coming together over tea. Chai Walli has a dedicated online store for retail purchase worldwide and also has a wholesale division to supply the special Indian tea blend to gourmet supermarkets, health food stores, cafes, restaurants, yoga centres etc. Uppma also runs "The Art of Chai" workshops to teach people how to brew the perfect chai.
Name: Rajeeb Dey
Country: UK
Sector: Tech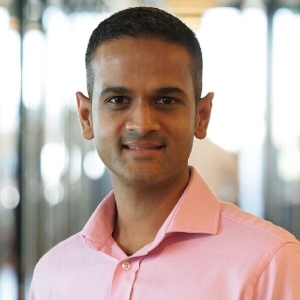 Rajeeb Dey is the Founder & CEO of Learnerbly, a company that specialises in managing professional development needs of employees, connecting them to learning and development opportunities. Prior to Learnerbly, Rajeeb founded Enternships.com, a portal that connects students and graduates to work placements in over 7,000 start-ups. Rajeeb is also the Co-Founder of StartUp Britain, a national entrepreneurship campaign supported by the UK government which was launched by then British Prime Minister David Cameron in March 2011.
*Source: Various