2019 the Year for Indian Startups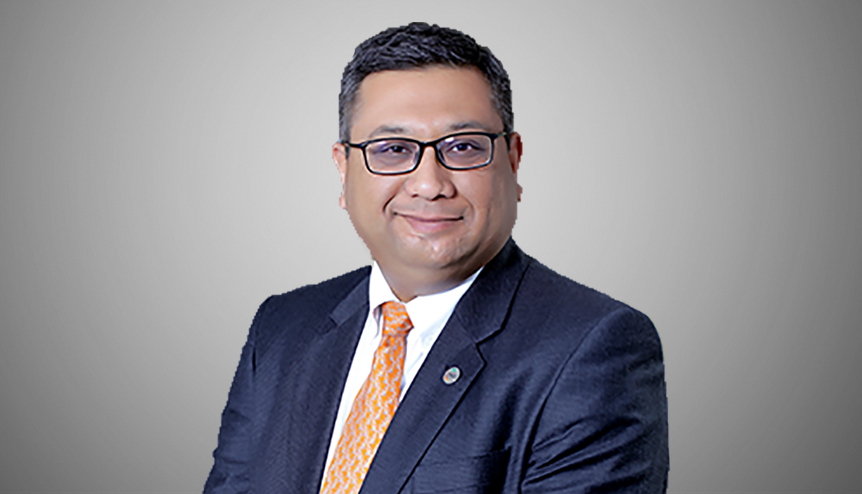 With India busy with elections and the UK gearing up for Brexit, 2019 looks to be an eventful year for both for Indian and UK start ups.
2019 is going to be an eventful year both for India & UK. While India will get busy with elections and the UK gears up for Brexit and beyond. Amidst these events it's not just going to be business as usual but it's going to be a more eventful year as compared to 2018.
Sectors to look out for…
While the existing Startups expand their base 2019 the markets will also see lot of new entrants joining the market across sectors. Fintech still looks to lead the way amongst other sectors as the financial sector penetrates more into Bharat from India. The sector will also see new offerings like wealth management, micro investments, insurance, etc which will cater to the Indian Consumer's needs. Fintech will rule in terms of new Startups and investment however Agritech, Edtech, social commerce and healthcare will follow
Healthcare will also continue to grow at a steady pace. The sector will be dominated with drug discovery, disease management, connected care, on demand medical advice, diagnostics on the go, volume-based care, etc. The other product offerings in the fitness and health food & nutrition space will also continue to expand and innovate, making it more user friendly and extremely personal.
Recent reports suggest that the organized used car market has seen a 50% growth in the last year. Top players in the sector have confirmed the growth in the market and are hopeful of better results in the current year.
Artificial Intelligence and Machine Learning are powering the next phase of digital transformation of India, hence becoming indispensable for product and service offerings. In 2019, AI meets IoT at the edge computing layer and the models trained in the public cloud will be deployed. Industrial IoT is the top use case for artificial intelligence that can perform outlier detection, root cause analysis and predictive maintenance of the equipment. There would also be a huge requirement for skill development for AI skills, hence we could see a lot of investment in that domain of skill development.
Deep Tech Startups – businesses driven by AI, ML and IoT will see record funding as it did in 2018.
E-commerce Policy
The Government of India's soon to be announced draft E-commerce policy makes a strong case for championing 'Indian' online enterprise and may have major implications for foreign-owned e-commerce majors operating in India. It is aimed to create a level playing field for foreign and domestic players in the market. Amongst other major recommendations, the policy proposes to give founders with minority stakes more control by giving them differential voting rights. The draft policy will also propose a single legislation to address all aspects of digital economy and a single regulator for issues related to FDI implementation and consumer protection. While the policy when implemented will regulate the e-commerce market in India, it will be interesting to see who the traders react to the regulation.
Funding Scenario
Fundraising activity in Startups again picked up pace in the year 2018 in mid and late stage deals, after slowing down in 2016-2017 from the frantic deal-making in 2015 and early 2016. Like 2018 India will witness mega funding rounds for high-growth homegrown Startups. Startups are expected to raise 25-30% more venture debt in 2019 as compared to last year. Venture debt saw a surge in 2018 and would continue to prevail as an alternate model of funding. VCs will continue to eye late-stage Startups. Like 2018 family offices as an alternative channel for liquidity for growth stage Startups. The global expansion plans of Indian Startups will give opportunities to global VCs to invest through off shore deals.
While the funding scenarios show a positive trend, Startups will also be closely monitoring Government's stance on policy matters like the Angel tax, which have kept the focus of Startup entrepreneurs away from their core competency of building innovative products or services to responding to tax notices and filing appeals.
Joining the Unicorn Club
India witnessed 8 Startups join the Unicorn Club in 2018. This number is likely to go in double digits in 2019. This is well on track to achieve the target set by NITI Aayog to have more than 25 Unicorns in India by 2022. A recent report by FE online closely analysed existing Startups in India that have seen their valuation jumping anywhere from 2x to 7x in their last funding rounds. Some might turn unicorns in 2019 on the back of high valuations. While some of these Startups have been in existence for over a decade some of them are knocking on the club doors in about 2 – 4 years of the inception. Here are some of the Startups to keep an eye on 2019.
Bookmyshow: India's online ticketing platform which was relaunched in 2007 after initial launch in 1999 is currently valued at around $800 million. The platform is grossing a monthly ticket sale of over 13 million which is about 3 times its closest competitor.
Practo: This healthtech Startup with presence in 5 more countries beyond India is currently valued at around $600 million. Launched in 2008 as a practice management platform for doctors in 2008 Practo now also helps find doctors online, book appointments and deliver medicines to customers.
Lenskart: This online eyewear store was launched in 2010 and it revolutionised the way India bought its eyewear. Currently valued at around $500 million and total revenues growing at over 70% in previous fiscal, Lenskart looks promising in 2019.
Droom: This 2014 entrant in the online automobile market space has taken the fast lane to be valued around $550 million and is preparing to list on the Nasdaq exchange by 2020.
UrbanClap: Founded in 2014 UrbanClap is an on-demand home service. It raised $50 million recently at a valuation of around $480 million. Though it competes in a crowded space with companies like Housejoy, Olx competing furiously, UrbanClap is becoming a consumer favourite due to its fast and reliable service.
2019 certainly promises to be a more fruitful year as compared to 2018, though it remains to see when would Indian Startups witness highs of 2015-16.
Dr Param Shah is Director – UK, Federation of Indian Chambers of Commerce & Industry (FICCI).
***
Disclaimer: The views expressed herein constitute the sole prerogative of the author. They neither imply nor suggest the orientation, views, current thinking or position of FICCI. FICCI is not responsible for the accuracy of any of the information supplied by the author.