Cancer Research UK's tie-up with India seeks to develop an innovative approach to research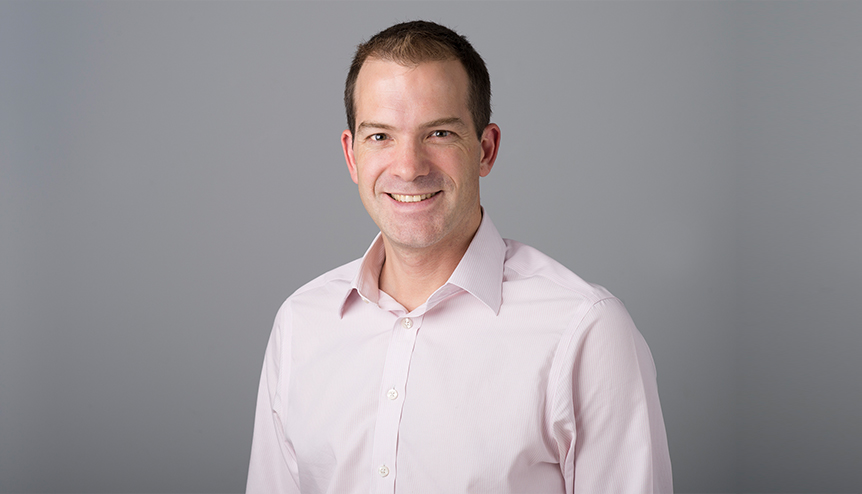 Nick Grant, Executive Director of International Partnerships at Cancer Research UK, discusses a unique initiative between the Government of India and Cancer Research UK – the world's largest independent cancer research charity.
Cancer affects all people, from all backgrounds, indiscriminately. The challenge of beating cancer, a disease that has no borders, is a global one.
It's predicted that more than 29.5 million people will be diagnosed with cancer worldwide by 2040*.
India is experiencing a rapidly rising cancer burden. In 2018, it is estimated that more than 1 million people in the country will be diagnosed with cancer. It has the third highest number of cancer cases in the world and the second highest number of cancer deaths globally*.
Tackling this rising cancer burden both in India and around the world requires a collaborative solution. And addressing this burden has become an area of priority for the Government of India, which is aiming to develop affordable approaches to fighting cancer.
We know that research can save lives, but it's vital to consider the cost and feasibility of research outcomes reaching all patients in need. With a growing population, frugal development is key. A creative and innovative approach is required to combat an escalating and ever expensive problem – one that is shared by countries around the world.
To meet this challenge, India's Department of Biotechnology (DBT), Ministry of Science & Technology, and Cancer Research UK have announced a bilateral initiative to develop affordable approaches to cancer treatments.
Cancer Research UK is ambitious in developing international collaborations; seeking to bring together the best minds and most innovative ideas to address the global challenges in the prevention, early detection and treatment of cancer.
From discussions we've had with research communities in India and around the world, there is clearly a huge appetite to change the way research is conducted and there is a strong desire for a more collaborative multidisciplinary approach.
In a partnership born from shared priorities around affordable healthcare, Cancer Research UK and the DBT, will invest £10 million in a 5-year pilot collaboration initiative. The funding will go towards the development of new research alliances and aims to undertake impactful research, focussing on affordable approaches to preventing, diagnosing and treating cancer.
The initiative was launched at a researchers' summit held in New Delhi, in mid-November and brought together leading Indian and UK experts to identify the core research challenges under the theme of affordability.
Keynote speaker Professor K VijayRaghavan, principal scientific adviser to the Government of India, stated that data sharing was vital and called for policy and regulatory changes to catch up with rapid advancements in cancer research. He hopes that together, the bilateral partnerships will explore new frontiers of research.
Also speaking at the summit Professor David Hunter, chair of the India-UK advisory panel and director of the translational epidemiology unit at the University of Oxford, asked how much cancer and cancer death could be prevented? He reflected on what would happen globally if it were possible to eliminate smoking, obesity and infections. Eliminating tobacco use alone could have a huge impact, as according to The Global Adult Tobacco Survey an estimated 42% of men smoke in India. In addition, he stressed that it is very important to extend access to care, with a focus on delivering care at cost and scale. But he also highlighted that it's key to ensure affordability is not perceived as providing second-class care.
Dr CS Pramesh, co-chair of the India-UK advisory panel, director of the Tata Memorial Hospital and coordinator of the National Cancer Grid, said that India has had success in producing low-cost healthcare solutions. India spends only 1.5% of GDP on healthcare, which means affordability is key. He spoke about how India led the world on generic drug manufacturing, and the country's experience in affordable approaches could be more widely applied to cancer prevention, diagnosis and treatment.
Professor Ruth Langley, University College London and one of the members of the advisory panel, is already involved in collaborative research between India and Cancer Research UK as the lead researcher of the Add Aspirin trial. This trial is supported by the Tata Memorial Centre and is studying the use of aspirin to reduce relapse after treatment for early stage cancer. The trial, which will recruit 11,000 participants, would not be possible without collaboration. Recruitment is still open in 11 centres across India for patients who have been treated for early stage breast, colon, gastro and prostate cancer.
The thought-provoking summit included experts from various fields, including industry. Their presence is essential in ensuring future research can be translated into affordable solutions, which can have real impact in India, the UK and more widely.
The international partnership is now building on the specific areas of scientific opportunity identified at the summit. Overseen by a newly-established advisory panel, with experts from both countries, the project will have three phases.
In the first 6 months, specialists from India and the UK will identify and articulate the core research and innovation challenges in affordable approaches to cancer. It's likely these challenges will include a range of areas, such as new approaches to identifying risk factors, early detection and diagnosis, and re-purposing of drugs.
In response to the set challenges, India-UK scientific collaborations can apply for seed funding for a 12-month project, to pull together preliminary results.
Based on the success of the smaller research grants, in the third phase, funding will be given to support large-scale studies. These awards will be for three years and have the potential to deliver translatable research outputs. Most of the £10 million research funding will be invested at this phase.
Cancer Research UK is looking forward to seeing the innovations this bilateral partnership inspires. The impact of cancer is great and beating it will require a global collaborative effort. By working with a wide variety of sectors and specialists, an interdisciplinary network can be built. We hope this initiative will find solutions that will not only improve cancer survival in India, and the UK, but also around the world.
Now is the time for collaborators in the cancer research space, not competitors. This partnership is a glowing example of how we need to take cancer research into the future.
Nick Grant is the Executive Director of International Partnerships at Cancer Research UK.
* International Agency Research on Cancer, GLOBOCAN 2018. Available from: Global Cancer Observatory