The significant opportunities for UK SMEs to trade with India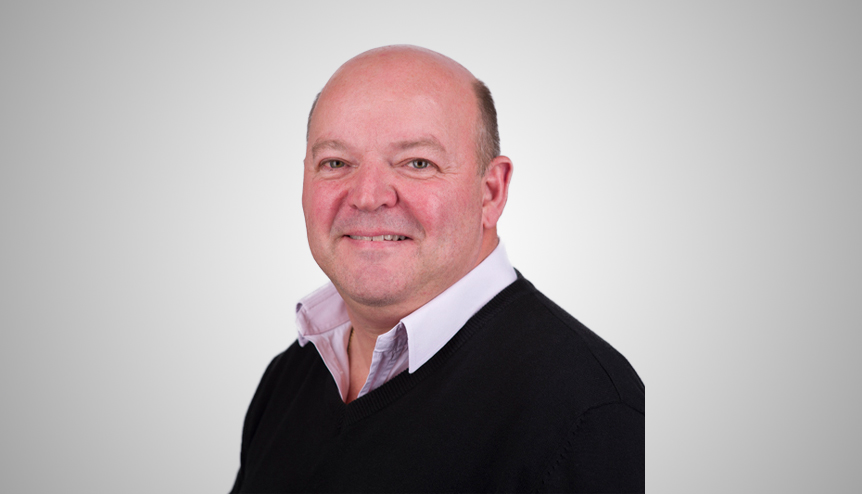 A financial expert weighs up India's booming market where Britain's small and medium enterprises (SMEs) can find an export niche.
India has fast become one of the UK's primary trading partners. According to official UK trade figures, exports to India grew 31.8 per cent in the year to March 2018 – reflecting great opportunity for further growth by UK businesses. The UK's Department for International Trade (DIT) was keen to point out that exports grew faster to India as well as the likes of Canada (up 12.7 per cent) and China (15.3 per cent) than to the European Union (10 per cent).
The dynamics shaping India and its economic momentum make it extremely attractive to UK exporters. It has become one of the fastest-growing economies, with GDP growth of 7.7 per cent and total GDP at $2.6 trillion in 2017, overtaking France to become the world's sixth-largest economy. Over the next seven years, its GDP is expected to nearly double to $4.5 trillion.
A large part of this growth comes down to India's young and aspirational population. By 2025, there will be 1 billion people under the age of 35, with a workforce of some 800 million. It has been estimated that 25 per cent of the world's working age population will be in India. Consumption is expected to nearly triple, from $1.4 trillion in 2017 to $4 trillion by 2025.
Santander recently published the 'Trade Barometer Annual Report' 2018. This study brought together an unparalleled level of research among UK SMEs, conducted so far in five waves between 2017 and 2018, to formalise their views and sentiment towards global trade and exports. One of the (many) findings was a growing focus on non-European or US markets with a clear uplift in interest in Asia trading superpowers such as India.
For example, our Trade Barometer found that more UK businesses intend to invest in international expansion, with 69 per cent planning to expand their international activities during the next 12 months.
Brexit was not deterring businesses from pursuing growth opportunities and many see attractive opportunities in global markets outside of the EU, where growth prospects may be greater. Almost a third (31 per cent) now expect growth to be strongest in the Asia-Pacific region, with markets such as China and India attracting increasing interest.
In a separate finding, India ranked above China, Hong Kong and Singapore in an assessment of the markets that UK businesses are currently doing business in and expect the most growth over the next three years. While four out of the five countries where UK companies are currently trading are in Europe (the US being the only non-EU country), India was in 12th position, underlining the UK's continuing strong links with the country.
Through our partnership with YES Bank, Santander understands the profound opportunities open to UK SMEs in the Indian market. We have set up dedicated trading desks and offer a unique range of products and services, such as trade missions, our Trade Portal and Trade Club, all of which could help businesses capitalise on trading opportunities in India.
Take the country's food and drink sector. Santander and YES Bank jointly published a sector report earlier in 2018 which showed just how attractive India is in terms of food and drink exports. India's GBP 305 billion food and food services market is expected to grow to GBP 500 billion by 2020, making it one of the world's fastest-growing and dynamic food sector markets. This can be attributed to the demands of feeding a large population, changing demographics, heightened awareness on food safety and the growth of internal and foreign investment. Encouraging tax and investment reforms make India the ideal platform for UK companies seeking to widen their footprint in an increasingly globalising economy.
India's location and its vast base of raw materials presents a plethora of trade opportunities for UK firms, ranging from novel consumer products to establishing cold chain and logistics infrastructure. The country has long struggled to modernise its supply chain, a challenged recognised by the Indian Government which has accorded the food processing industry priority status with a three-pronged approach to boost production.
In our Trade Barometer, Ian Wright, CEO of the UK's Food & Drink Federation, said: "In the long-term, Asia – particularly China, India, South Korea and Japan – and Africa are the key markets for opportunities [for UK food and drink manufacturers]." He also noted that rather than export, larger UK businesses tend to manufacture products in their target markets – something the Indian Government is keen to support as well as the UK Government, which has included India as a priority market in its latest food and drink export action plan, targeting £349 million of additional sales over the next five years. Major opportunities exist in, tea, biscuits, condiments and organic sectors.
Indeed, it is clear that the UK and Indian Governments are keen to form stronger trade links, and that the positive trade dialogue and momentum between the two countries is probably at its highest point in history.
An example of this is the India-UK FutureTech Festival, which took place in India in December 2018. Part of the wider FutureTech programme, the Festival was announced by Prime Ministers Theresa May and Narendra Modi in April 2018 as a key deliverable in the ambitious India-UK Tech Partnership.
It will focus on India-UK tech partnerships as well as key themes such as AI (Artificial Intelligence)/data and cybersecurity, among others, and is set to attracting the best and brightest leaders, speakers, tech companies and entrepreneurs, with members of Santander's present. The event takes place two years after Prime Ministers May and Modi inaugurated the 2016 India-UK TECH Summit in Delhi.
It is these sorts of high-calibre partnerships that are driving new and exciting trading opportunities for UK businesses (as well as Indian firms looking to enter the UK). Santander, which has continued to invest in and grow our UK-India capabilities, believes it is exceptionally well placed to help businesses understand and capitalise on these opportunities. Gautam Sehgal joined as the bank's India Director in March this year to further reinforce our efforts towards supporting our clients in the India-UK corridor and both Gautam and I participated in the India UK FutureTech Festival.
Mark Ling is Head of Trade & Working Capital, Santander UK.