We need to embrace the opportunities provided by being in the Commonwealth family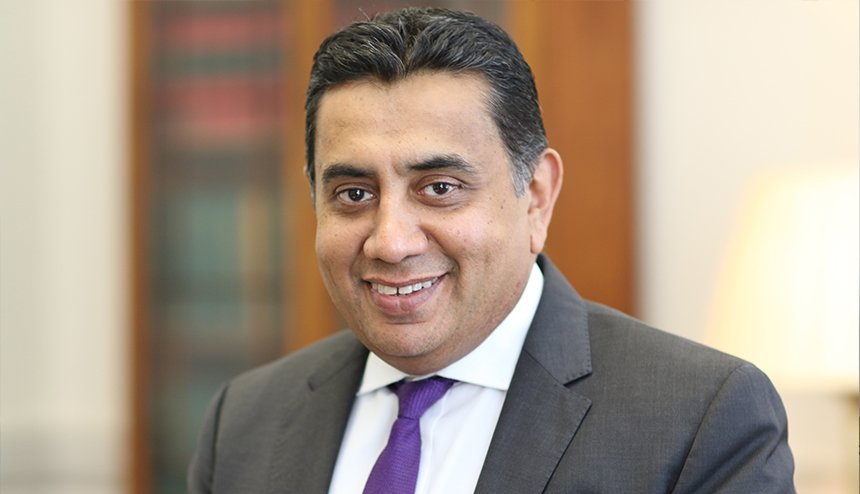 The Commonwealth is united not only by a common history, but by a common future, in which we work together for the benefit of all our citizens, writes the UK Minister of State for the UN and Commonwealth.
The India UK Relationship
India and Britain share a unique relationship. Prime Minister Narendra Modi has described the connection between our two great nations as a 'Living Bridge', made up of a shared history, our people, culture, and ideas. I am the next generation of this bridge, whose parents were born in India; my father coming to the UK over 60 years ago with only £5 to his name and from there building a life for himself, raising a family and contributing to our society and country.
As Britain prepares to leave the EU, we have a unique opportunity to reaffirm this already thriving relationship. Britain's diplomatic network in India is our largest of any country in the world, reflecting India's importance to Britain. Next year's Cricket World Cup in the UK will be followed by many Indians, who I am sure are hoping for an epic final between England and India, the two top nations in current ODI rankings.
Britain values India's role on the international stage as a force for good. As the world's largest democracy, Indian opinions and actions reverberate around the globe. In the last few years we have seen an enormous increase in our scientific collaboration. In eight short years our research partnership has increased by 250% from £1 million in 2010 to £250 million last year. By 2021 it will be £400million – India and Britain have a bright future.
India and the Commonwealth
India has a significant role to play in the Commonwealth, making up over half of its population of 2.4 billion people. I was delighted that in April last year Prime Minister Modi attended the Commonwealth Heads of Government Meeting in London – a clear sign that at the highest level of government India wants to be engaged in helping to address so many of our shared global challenges. The week brought together 46 Heads of Government and 49 Foreign Ministers with around 5,000 delegates from across business and civil society. The summit demonstrated that the Commonwealth continues to be united not only by a common history, but by a common future: a future in which we work together for the benefit of all our citizens.
I make no bones about the need for the Commonwealth to step up its efforts to deliver a more prosperous future for its citizens. The combined gross domestic product of Commonwealth countries was estimated to be $10.4 trillion in 2017 and is predicted to reach $13 trillion by 2020. Our Leaders ambitiously want to boost intra-Commonwealth trade to beyond $2 trillion by 2030. To meet this goal we need to embrace the opportunities provided by being in the Commonwealth family. As Commonwealth citizens we already benefit from a "Commonwealth Advantage" that on average makes it 19% cheaper to do business with other member states.
The Commonwealth Connectivity Agenda for Trade and Investment will play a key part in meeting our ambition of boosting intra-Commonwealth trade. We are now developing ways to promote physical, digital, regulatory, business-to-business, and supply side connectivity between Commonwealth countries. But governments alone can't deliver prosperity. I encourage all businesses leaders – whether they operate micro, small, medium sized enterprises or multinational companies – to contribute to this work and help the Commonwealth meet this ambitious target.
UK and India – Trade and Investment
Prime Minister Modi has described India and the UK as an "unbeatable combination" whilst our Prime Minister, Theresa May has stressed the unbreakable bond of friendship and partnership between our two nations. No one could put it better. Bilateral trade between our two countries has grown rapidly over the last 10 years, reaching £18 billion in 2017. Our commercial links span a variety of sectors, from life sciences and medical technology, to food and drink, energy, defence and culture. We also have strong links in the services sector, whether it be in IT, professional services or financial services.
I am proud that the UK has been the largest G20 and EU investor in India over the last 10 years. There are over 270British companies operating in India, employing nearly 800,000 people. The UK Confederation of Business Industry has estimated that UK companies are creating one in every 20 jobs in India's organised private sector. In the other direction, there are approximately 800 Indian companies operating in the UK, accounting for around 110,000 jobs and recording combined revenues of £47.5 billion. These include many which are now considered household names, such as Tata and the Hinduja Corporation.
The UK and India have a long and shared history. There have been ups and downs, but by working together we can meet and overcome our joint challenges and take advantage of the opportunities for the benefit of both our countries, strengthening the Living Bridge, the Commonwealth, and indeed the rest of the world.
Lord (Tariq) Ahmad of Wimbledon is the Minister of State for the UN and Commonwealth.