Some lessons for new age innovators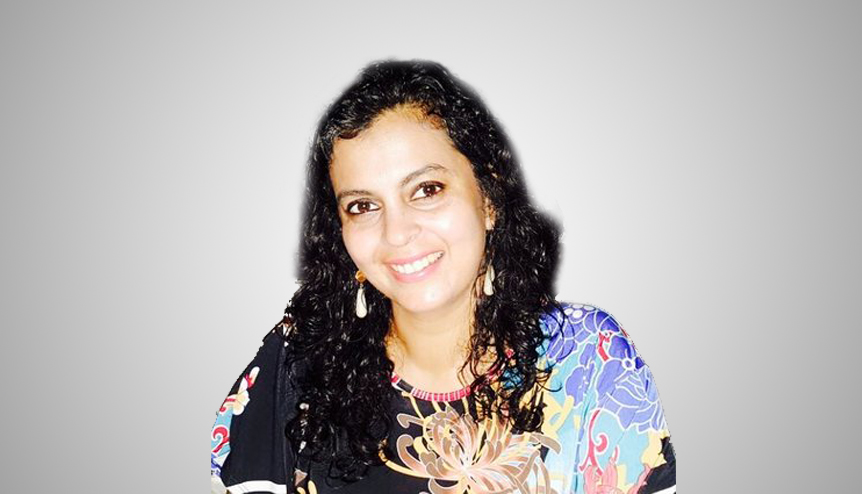 Open mindedness towards mentorship can empower innovators to also deepen the social impact of their efforts, writes the head of Marico Innovation Foundation.
Regardless of their size, innovative organisations are able to scale up more easily and grow. They are able to predict and respond better to market changes and build a brand that stands out. It is no wonder then that 63% of the companies according a recent Forbes article, are hiring Chief Innovation Officers (CIOs) to support the innovation process.
And it isn't large organisations alone that realise the value of being innovation forward. That is the reason we are seeing a number of collaborative ecosystems emerging in order to further nurture innovation, especially in the start-up world. They are helping pave the way forward for innovation to not be a one-time eureka moment in the life of an business, but a constant regenerative force propelling businesses and economies ahead, creating deep social impact in many instances.
An Enabling Ecosystem
Take for instance the case of Atomberg Technologies (India's most energy efficient ceiling fan, consuming just 25Was compared to the majority that consume75W, thereby cutting down your electricity bill by 65%!). What they already had was a strong innovative product along with a sharp and determined team of founders with the hunger to grow business. Couple this with the right ecosystem support from a combination of strategic plus operational stand point from a well-matched mentorship that helped them identify and hone their e-commerce sales strategy resulted in a 5 fold increase in sales numbers over 2 quarters.  In the case of Atomberg Technologies, well timed support, helped them overcome impasse to achieve scale and grow their business strategically.
Openness of the innovator towards mentorship
Open mindedness towards mentorship can empower innovators to also deepen the social impact of their efforts. One such success story of scale up through mentorship is that of Educate Girls, an organisation working to facilitate girls' education in rural India. While solving a supply chain management challenge they faced, MIF has managed to reduce the total per kit cost leading to an immediate saving of Rs. 35 lakhs over just 4 months of engagement and projected savings of Rs. 1.55 crores by FY 2019. They are now able to scale their project that was going to 800 schools at a much higher cost to 6000 schools in one year of MIF's intervention, enabling them to reach 1.5L girls.
Making innovation a norm rather than a blip in the lifecycle of any organisation requires a deliberate built-in mechanism to create a culture of open-mindedness, intelligent allocation of your skilled resources and last but not the least, concrete mentorship to gain sustainability & scale-up.
What successful innovative start-ups do well:
Cultivate a collaborative culture – because nothing grows under a large Oak tree. Organisations that are not open to collaborations and external support don't grow beyond a point.  Creating a culture where innovative ideas from all quarters are welcomed will benefit your company. Apart from the obvious outcome of potential game changing ideas flowing in freely, an inclusive environment attracts talent and creates a more involved work force with a greater sense of ownership in the workings of the organisation as a whole
Accept alternative points of views – A great innovative idea requires the expertise and niche understanding of many participants to truly make it soar. Most startups might be resistant to bring in experts even when battling a variety of issues, for fear of diluting their control over their enterprise which they feel so passionately about. Allowing a mentor onboard who has amassed a wealth of expertise and understanding has proven to help businesses when they have been unable to find a suitable expert or found themselves unwilling to get into a long term commitment with one.
Get Realistic– Fact remains, that no one can be a genius at everything. An innovator who knows his strengths and more importantly his weaknesses is more realistic and open to alternate perspectives. Innovative organisations learn to identify and apply their human capital intelligently. They don't waste precious time making mistakes and learning from them when they can bring in the specialists to begin with. Successful organisations also don't hesitate to seek help from a suitable mentor before a hiccup turns into a full-blown crisis.
In a nutshell, a collaborative and inclusive approach to business as well as the ability to seek support from a well-matched mentor can help innovative businesses stay relevant in their growth trajectory. After all, every innovative idea needs nurturing to ensure it goes on from being just an idea to becoming something truly disruptive and sustainable.
Priya Kapadia is Head of Marico Innovation Foundation.