Global Edition – October 2018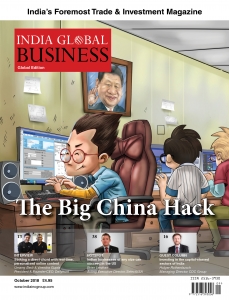 Global Edition – October 2018
Saloni Shah
The US-India economic relationship is built on bilateral investment, writes an American investment strategist. The economic partnership between the United [...]
The Global Edition of 'India Global Edition' this time tackles the conundrum of Chinese investments into the Indian technology sector and the kind of balancing act that is required to ensure cyber security worldwide. A range of interviews and analyses delve into some of the other topics dominating the news in recent weeks.
Manoj Ladwa
Despite his long-held belief in India's systematic economic liberalisation and opening to global competition, India Inc. Founder & CEO Manoj Ladwa raises concerns about [...]
Saurabh
Geoffrey Van Orden is Britain's Member of the European Parliament (MEP) for the East of England and Vice-Chair of the [...]
Saloni Shah
The country's technology and cyber space segment has seen a lot of activity in recent weeks. Samsung opens its biggest [...]
Saurabh
An Indian entrepreneur has taken the game of cricket into cyber space with a new mentoring app. A new smartphone-based [...]
Saurabh
The Executive Director of British Asian Trust analyses how the private sector can be a tremendous source for good. In [...]
Saloni Shah
A strategic expert looks back at the first-ever India-US 2+2 Dialogue to analyse its long-term impact on bilateral relations. In [...]
Saloni Shah
The author of 'Trust: Creating the foundation for entrepreneurship in developing countries' presents a snapshot from his latest work to [...]
Saloni Shah
Beyond the much-hyped clash with Pakistan, the 73rd United Nations General Assembly had a lot more on the cards for [...]
Saurabh
Proactive policies, stable politics and a clean administration has ensured that the small north Indian state of Uttarakhand has attracted [...]
Saurabh
Indian and foreign car-makers are making the first large investments in setting up e-vehicle and battery manufacturing facilities in India. [...]
Saloni Shah
An analysis of the prospects of an India-EU Free Trade Agreement (FTA) Against the backdrop of the Indian President's recent [...]
Manoj Ladwa
The Indian government's decisive and structured crackdown on corrupt practices sits uneasily with any allegations of corruption, writes India Inc. [...]
Saloni Shah
From start-ups to industry leaders, Indian enterprises are continued their march to enhance overseas impact. OYO hotel chain announces UK [...]
Saloni Shah
Foreign companies in India eyeing sizeable growth. HOOQ to double India investments Singapore-based video-on-demand streaming service HOOQ is doubling its [...]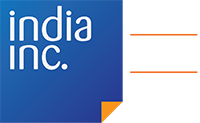 Sign-up to receive
FREE newsletters and regular
updates from India Inc.