Dragon's kiss: Chinese investments in Indian start-ups can compromise data security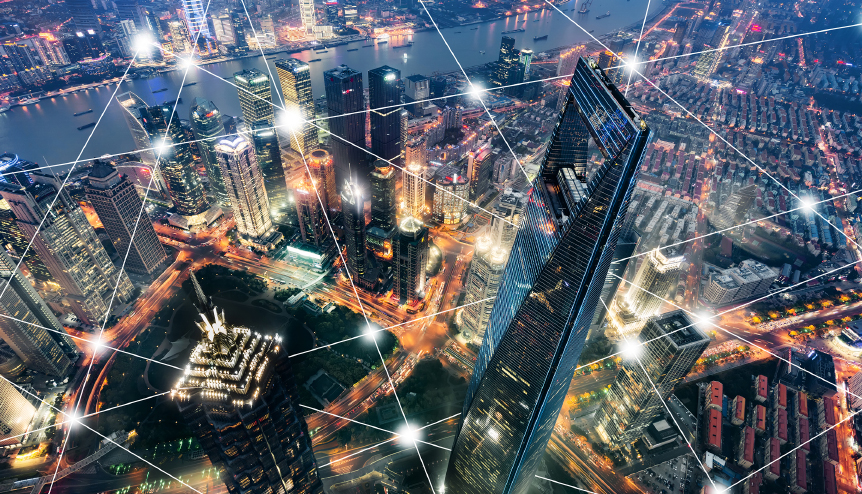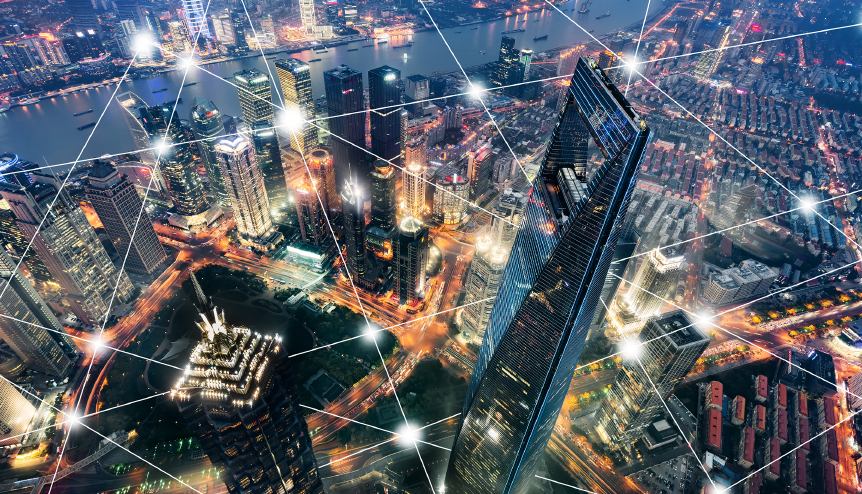 China has invested almost $10 billion in Indian start-ups since 2014. This can give it access to data on hundreds of millions of Indian consumers and enable it to nudge the public discourse in a direction it desires and could acquire a critical strategic dimension in the years ahead.
India and China may not see eye to eye on many things – especially after the eyeball to eyeball confrontation at Doklam near the India-Bhutan-China tri-junction – but that has not stopped Chinese tech companies from investing in India, and Indian start-ups enthusiastically lapping up billions of dollars of Chinese investments.
Chinese internet giants such as Alibaba, Tencent, Fosun and Baidu poured in as much as $5.2 billion in Indian tech, especially internet-centred, start-ups last year, almost five-and-a-half times the figure of $930 million in 2016. The figure jumps to $9.2 billion if one considers the period since 2014.
Most top of the line Indian internet-based start-ups like PayTM, Flipkart, Zomato, Ola and Gaana, among several others, have significant Chinese shareholding.
Concerns over data security
Though the Indian government has not taken any steps to stem this flow of Chinese funds into Indian start-ups – some officials have, in fact, actually welcomed it – several analysts and some Indian investors have expressed their apprehensions, especially on data security, and warned that India should closely monitor the flow of funds from China into Indian companies and especially the start-up eco-system.
"Today, internal security issues are not restricted to military installations and high-value targets. Information security and network security issues are vital concerns. Any international participation in India should not have access to critical information that is crucial to national security," Ajeet Khurana, a serial investor and a blockchain expert, has been quoted as saying.
"On the one hand, increased Chinese investment into India is a clear indicator of the Indian opportunity; on the other hand, India needs to ensure that we aren't surrendering our strategic interests in the region," he added.
Several other experts 'India Global Business' spoke to pointed to allegations that UCWeb browser, which is owned by the Jack Ma-promoted Alibaba, had been stealing data from Indian users.
This prompted the government of India to step up checks on Chinese smartphone makers such as Xiaomi, Gionee and Oppo, among others. The matter is complicated by the fact that even so-called Made in India phones are assembled in Indian factories using Made in China components. And therein lies the rub.
New age spying
Most Indians haven't heard of Elemental Technologies, a company that makes software for compressing massive video files for use in devices such as laptops, iPads and smartphones. In 2015, Amazon was evaluating acquiring Elemental to facilitate the expansion of Amazon Prime Video, its video streaming service.
It was while conducting a routine security due diligence that a third-party service producer discovered a proverbial smoking gun – a rice grain-sized microchip built into the motherboard of the servers that Elemental's customers installed in their networks to compress the large videos. This microchip wasn't part of the original design and had obviously been installed there for a purpose.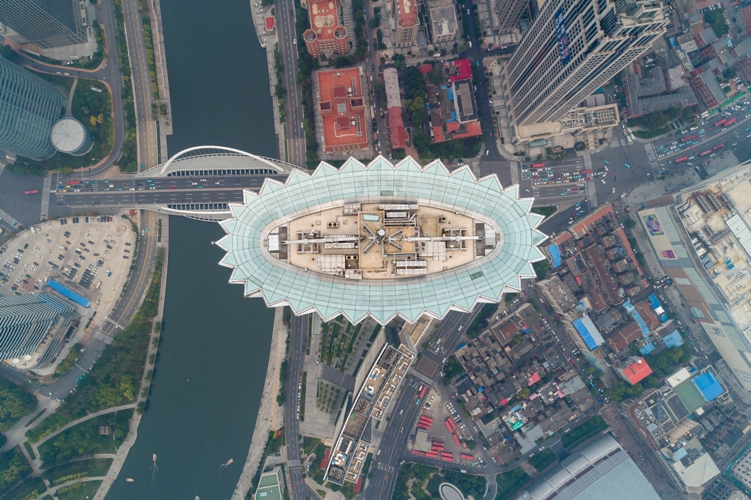 Since Elemental servers, made from motherboards produced by a San Jose company called Supermicro, were used by the US Department of Defence, the US Navy and the Central Intelligence Agency (CIA), this led to a top secret but wider investigation that concluded that the offending microchip, which made it easy for hackers to "look into" the data storage systems of Elemental's customers, had been installed at a couple of factories run by sub-contractors of Elemental's primary vendor in China.
Though the alleged victims of this hack job – Amazon, Apple, the US defence and strategic establishment and 30 other leading US high technology companies – have denied the report that first appeared in 'Bloomberg Businessweek', the well-respected media house has stood by its story. Tellingly, none of the alleged victims even sent it a legal notice, giving rise to the belief that the story was correct.
The China-based vendor and its sub-contractors were all ostensibly privately-owned companies with no apparent links to the Chinese government or its security establishment. But the microchips had obviously been installed there at the instance of the People's Liberation Army (PLA), which runs a vast economic empire in China with its tentacles spread over every field of activity.
Blurred lines
Bestselling author Duncan Clark, who wrote 'Alibaba: The House That Jack Ma Built', says the Chinese government often uses the reach and networks of large ostensibly private Chinese technology giants as an extension of the state apparatus – mostly for security and spying missions.
"The party is still in charge and the party is going to use them," he adds.
The US Committee on Foreign Investments, for instance, has taken several close peeks into allegations that Chinese tech companies are effectively operating, at least in some domains, as arms of the state.
For example, Tencent, which is investing heavily in the Indian internet start-up eco-system has an app called WeChat that enables users to obtain a digital ID, needed for several official purposes, by scanning their faces with the app.
This offers a close look into the shadowy world at the intersection of Chinese big business and its ruling Communist Party's secretive and powerful security establishment.
Fraser Howie, author of Red Capitalism, calls these new age Chinese companies "state overseen enterprises".
"Being non-state does not mean you are private. It was always a blurred line and it's become ever more so," he adds.
In totalitarian China, it is obviously the party that has the upper hand in its dealings with the country's corporate sector. That is why India ought to be careful about the flood of Chinese investments in a sector that could acquire a strategic dimension in the years ahead.
Indo-Pacific game of poker
On the face of it, India is still decades behind China on most important counts. The most important difference is in the relative size of the two economies. China clocks a GDP figure of $12 trillion compared to India's $2.5 trillion. Then, China spends at least $150 billion annually on its military, while India spends less than one-third that amount.
It will need India to grow at more than 8 per cent annually every year for three decades to catch up with its powerful northern neighbour. Despite this asymmetry on almost counts of conventional power, the world sees India as a potential counterweight to the rise of a not-so-peaceful and clearly hegemonic China.
Beijing bristles at these comparisons – it likes showcasing its similarities with, and superiority to, the US only – and misses no opportunity to show India down by thwarting its global ambitions, be it by stalling New Delhi's bid to gain membership into the Nuclear Supplier's Group (NSG) or by consciously stalling India's bid for a permanent seat in the United Nations Security Council (UNSC).
Then, strategic relationship with the US and Japan has clearly rattled China. Quite uncharacteristically, it discussed India's purchase of sophisticated arms platforms from the US during President Xi Jinping with US President Donald Trump and declared that India's successful test of the Agni V intercontinental ballistic missile, which can hit targets across all of China, was in contravention of UN rules.
India now a lot more assertive
This marks a decisive change in China's attitude towards India, especially since it has, in the past, followed a policy of studied neglect and occasional barbs. This is a direct result of the Narendra Modi-led Indian government's willingness to look China in the eye and meet China head on, in stark contrast to previous Indian governments that appeared reluctant to take on China.
To counter the Dragon's string of pearls strategy to encircle India, Modi has made common cause with the US, Japan and some East Asian powers to push back on Beijing's unilateral and historically untenable claim over almost all of South China Sea, which China views as its backyard.
Then, the replacement of visibly pro-China governments in Sri Lanka and the Maldives with ones that are more amenable to considering India's sensitivities has considerably strengthened New Delhi's hands.
Businesses as strategic beachheads
China has long used its state-owned and private business enterprises to carve out strategic and military beachheads in foreign countries. As Sri Lanka's experience with the Hambantota Port, Maldives' experience with the Friendship Bridge and Pakistan's experience with the so-called China Pakistan Economic Corridor (CPEC) show, Chinese business enterprises entering a country are only the thin end of the wedge.
India is a vastly larger and much more complex country than the three mentioned above and is unlikely to welcome large Chinese investments in its strategic assets. That is why Chinese access to data of Indian consumers is raising eyebrows in many quarters in India.
Opportunity to spy on Indians
Today, more than half of all mobile phones sold in India are made by Chinese companies. As stated above, though many of them are nominally made in India, they are actually only assembled in this country with components shipped from China.
This presents a golden opportunity for the Chinese security establishment to launch an Elemental-like operation in India – not to read secret government files but to spy and collect big data on ordinary Indians.
Then, popular websites are massive repositories of data on how India's live, work, shop and play. The social media also influences popular opinions on a number of issues and definitely sets the direction of media coverage.
Having access to, and sometimes even a controlling interest in, the decision-making levers of Indian start-ups could give Chinese-owned companies the wherewithal to nudge and influence the Indian public discourse in the direction their leadership desires.
Store data in India, says government
For example, Chinese start-up news aggregator Toutiao, which means today's headlines, has developed highly advanced algorithms that allow it to serve completely personalised and customised content to users. Toutiao has recently launched a social media app called Helo in India.
Given the level of customisation it has achieved in China, it is not inconceivable that it can achieve similar levels in India. And given the close links that Chinese private businesses have traditionally had with the Chinese security establishment, it is quite probable for this data to be mined for Beijing's strategic use.
Of the estimated 400 million-plus internet users in India, only about 175 use English language apps. The rest use vernacular apps and services. This gap will widen over the next three years, says a recent report by Google and KPMG.
Western internet giants are still focused mainly on India's English-speaking market and Indian start-ups still lack the critical mass to fully exploit this massive market.
But Chinese internet giants have the financial muscle, the technological prowess as well as the patience to seed this market and wait for this market to grow profitable over time.
It is because of fears of such data being misused that the Indian government has directed Chinese cellphone makers to store user data they collect from Indian customers in this country.
But apart from this intervention, the Indian government, which has made little secret of its strategic reservations about China, has largely welcomed this inflow of Chinese investments.
Large cheques the main attraction but…
The ability and willingness of Chinese investors to write out large cheques while asking fewer questions than their US and European counterparts are the main reasons for their widespread penetration into the Indian start-up and tech sector.
But the real payoff they are looking for may be strategic in nature and may not always be measurable in money terms.
That is an issue India will do well to guard against.