Lack of political will to conclude an India-EU free trade agreement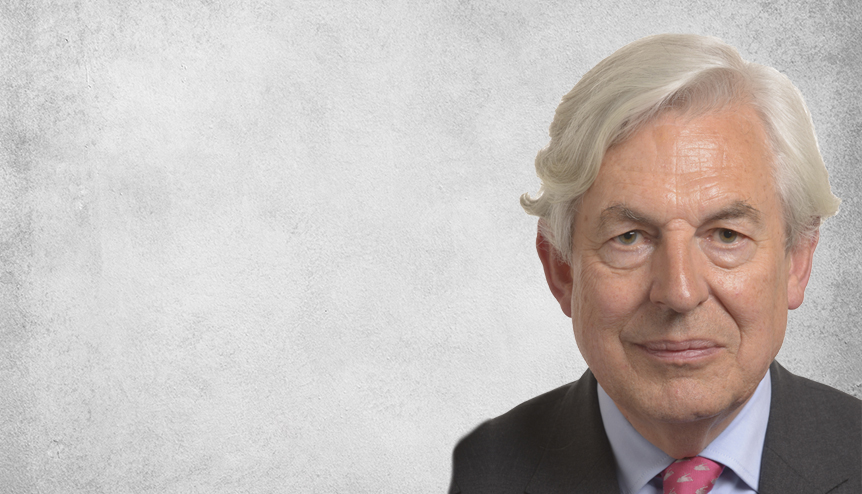 Geoffrey Van Orden is Britain's Member of the European Parliament (MEP) for the East of England and Vice-Chair of the European Conservatives and Reformists (ECR) Group. In this interview, he tells 'India Global Business' what Brexit means for India-EU relations and why he fears the prospect of a free trade agreement (FTA) will continue to be hampered due to a mismatch in ambitions.
As Chairman of the European Parliament's Delegation for Relations with India, how do you see the India-EU relationship transforming in the context of Brexit?
Britain has always been the driving force in terms of the EU relationship with India but many other European countries have now come to understand the importance of that relationship.
In the European Parliament, the India Delegation (the formal body for relations with India) has 43 members – 12 per cent of which are currently MEPs from Britain from across the political spectrum.
However, MEPs from countries such as the Netherlands, Belgium, Italy and Romania and many other countries take a close interest and will undoubtedly become even more active.
Is there any prospect of India-EU FTA talks moving on to the next level?
There seems to be little likelihood of progress on the Free Trade Agreement in the near future. So far this year there have been two meetings between the Chief Negotiators, most recently in June. These meetings have seen no great breakthroughs.
There seems to be a mismatch of ambitions and the same barriers that have remained obstinate since negotiations began in 2007 continue to block progress.
There are currently no further plans for meetings between the EU and Indian FTA Chief Negotiators. The senior official from the European Commission's trade directorate was to have met the new Indian Commerce Secretary in early September, but this meeting has been postponed until mid-November, in Brussels. There doesn't seem to be the political will on either side for an FTA to be concluded.
The Comprehensive Economic and Trade Agreement (CETA) between Canada and the EU was concluded within five years. Clearly when there is the desire, agreements can be finalised in a smaller timeframe. The language used in the 2017 EU-India Summit communique also suggests a lack of urgency in talks. Within the 10-page, 53 paragraph document there was only one mention of the FTA stating that "there was shared commitment towards timely relaunching negotiations".
In short, there is the intention to possibly start discussing the possibility of a deal. Language such as this does not fill me with optimism.
Is Britain likely to lose out to the EU on trade with India following its exit from the bloc?
No. Over the past 14 years, the UK has been the biggest G20 investor in India, 270 British companies operate in India and employ nearly 800,000 people and Britain imports approximately €8 billion of goods a year from India, more than any other EU country.
At the same time, India invests more in the UK than any other country in the EU with some 800 Indian companies operating in Britain. Bilateral trade between the UK and India has risen by 300% since 2000 and this continues to increase. The departure of the United Kingdom from the EU leaves the UK free to sign a Comprehensive Economic Partnership Agreement (CEPA) to strengthen this economic relationship further. And I would like to see the concept of "strategic partnership" more precisely defined so that it includes substantive economic, trade, environmental, security and defence relations.
Britain should very naturally be among India's top three such strategic partners.
What does India's relationship with the EU mean on the ground?
In 2016, a migration and mobility agreement was signed which adopted a common agenda on migration to help achieve better regulation and reduce people trafficking. More recently, in October of last year, agreements were reached on clean energy and climate change, combatting terrorism and smart and sustainable urbanisation.
In terms of financial cooperation, in 2017 the European Investment Bank (EIB) provided €1.4 billion in loans to India. Part of this was a €500 million loan agreement to help fund the Bangalore Metro Phase-II Project.
India is also the largest beneficiary of Erasmus programmes on higher education to third countries. Currently 50,000 Indian students are studying in over 400 universities in Europe as part of this scheme.
With regards to the 2014-2019 term of the European Parliament, how have you seen the EU-India dynamic evolve?
In recent years there has been a general improvement in EU-India relations. There were EU-India Summits annually from 2000 to 2007 when negotiations on an FTA began. These continued until 2012 – then there was a break and normal service resumed in 2016. At the last EU-India Summit in Delhi in October last year, there were agreements on climate change and energy and smart and sustainable urbanisation, as well as counter terrorism. In 2017, the Parliament also passed an excellent resolution on political relations with India authored by my colleague Cristian Dan Preda MEP.
I was elected as Chairman of the Parliament's Delegation in 2014. Our Delegation has already made two visits to India to engage with ministers and to see developments on the ground in Delhi, Bangalore and Jaipur. We have welcomed the Speaker of the Lok Sabha, as well as many Indian parliamentarians to Brussels.
To raise awareness and help boost our relationship. we have organised economic conferences and celebrated events such as Diwali and World Yoga Day, when we have been joined by Sri Sri Ravi Shankar. I speak regularly at the Raisina Dialogue in Delhi and shall be in India again in October and in January. It has been a very busy and fruitful period.
Does the EU really take its relations with India seriously?
For a country whose economy is already the sixth-largest in the world, experiencing the fastest rate of growth, shortly to become the world's most populous nation, and with possibly the fourth most powerful armed forces, the relationship is undoubtedly not given the attention it deserves. Within the EU institutions there are more debates, events and reports looking at relations with other Asian countries such as Japan and China. And there has been almost no progress over the last decade in securing an FTA.
There is great potential in the relationship between the EU and India, however unless it is given more focus it will remain untapped. The strong bilateral links between India and many European countries, not least the UK, will of course continue to prosper.