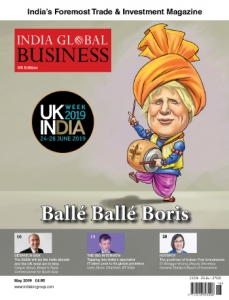 UK Edition – May 2019
Saloni Shah
As the UK continues to grapple with an elusive withdrawal agreement with the European Union (EU), some recent investment figures [...]
This UK Edition of 'India Global Business' comes at a time of a particular spike in Indian investments into Brexit-hit Britain, as it gets thrown into a leadership contest. A series of in-depth analyses and features on the subject as well as the usual insightful interviews and columns make for some great reading.
Saloni Shah
In this interview with 'India Global Business', Vivek Sarin, Executive Officer and Co-CEO, Kentucky Cabinet for Economic Development, touches upon the state's contribution to India-US relations and what makes Indian businesses different from those in the US.
Manoj Ladwa
Boris Johnson has emerged as the frontrunner in a Brexit-battered leadership contest and India will be hoping for exactly what [...]
Saloni Shah
CII and Grant Thornton India's 'Britain Meets India report' shows that the UK is the fourth largest investor in India. [...]
Saloni Shah
An oil and gas expert dives into what Essar's acquisition of BP assets means for the company's plans for the [...]
Saurabh
An expert on trade and investment within the Australia-India narrows down the key areas of cooperation the new government must [...]
Saloni Shah
The new UK-India Tech Hub launched in London last month offers tech start-ups and companies several new opportunities for cross [...]
Saloni Shah
Anti-pollution measures and national security remain forefront in campaign manifestoes. National security has featured strongly in the Indian election campaign [...]
Saloni Shah
India has close economic and strategic ties with the ASEAN, Japan, South Korea, Australia and New Zealand. But the new [...]
Saloni Shah
Professor Stephen Flint is Associate Vice-President for Internationalisation at The University of Manchester. Here, he discusses the University's collaborations with [...]
Saloni Shah
A brief roundup of the impacts that Prime Minister Modi's numerous diplomatic visits over the past five years have resulted [...]
Saloni Shah
Chandrajit Banerjee, Director-General of the Confederation of Indian Industry (CII), outlines the various sectors that present tremendous opportunities to bolster [...]
Saloni Shah
Solar irrigation solutions are the key to combatting energy poverty in India, notes a clean energy specialist. Walk across a [...]
Saloni Shah
The Dean of the Faculty at De Montfort University Leicester highlights how architecture is building a new future for a [...]
Saloni Shah
In the context of Global Britain, it is important that Indian professionals do not feel unfairly taxed while contributing fairly [...]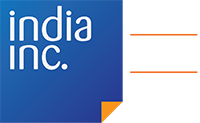 Sign-up to receive
FREE newsletters and regular
updates from India Inc.