Reinforcing India ties under the new Australian government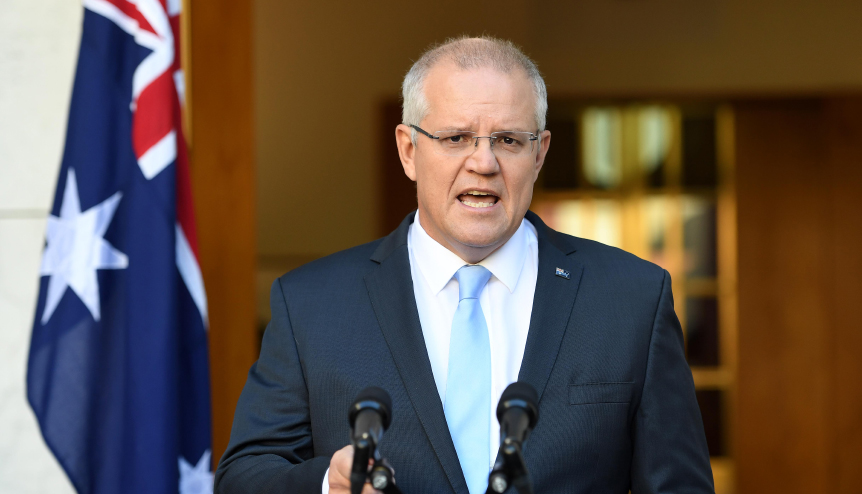 An expert on trade and investment within the Australia-India narrows down the key areas of cooperation the new government must focus on for stronger bilateral relations.
'I have always believed in miracles' this is how Scott Morrison defined his election win, in the 2019 Australian federal elections. A man who until yesterday, an accidental Prime Minister, suddenly became a national favourite voted back to power. All exit polls wrote him off, psephologists questioned his campaign promises and he was struggling against his own divided and fractured party. This is nothing less than a dream victory for a man, who campaigned as a one-man show, and now has the mandate to do whatever he likes.
"Thought by friend and foe alike to be a serviceable nightwatchman tinkering about at the crease until light stopped play, Scott Morrison is now the entire shape of the team. It's difficult to overstate the power he now wields internally." (ABC Australia)
Indeed, strange for Australia, which has seen a revolving door of seven Prime Ministers in a decade being consumed by themselves. The result is also an explicit confession of the disillusioned and exhausted electorate, that it needs political stability and accountable actions.  This election result is an opportunity to cleanse unprecedented public distrust of politics and cynicism about its practitioners, which have taken their toll on the tolerance of the average voter. This election outcome ranks as Australia's biggest election upset since 1993, when Labor Prime Minister Paul Keating was returned to power.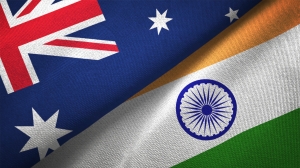 As shell-shocked psephologists continue to dissect and make sense of the outcome and why Labor lost the unlosable election, it is significant for us to reflect, on the promises made and the road ahead for our new Prime Minister and his Liberal Coalition Party. The historic win may have different connotations to different sets of people but for me, who has been involved in the Australia-India business ecosystem for the past twenty-five years, it is a momentous opportunity to get things right. The stunning and unexpected win asks for bold initiatives and matching intent with action in the Australia-India trade and investment corridor. The relationship, that has been overshadowed by a severe lack of enthusiasm and knowledge of the New India, asks for a new narrative and a new beginning.
My Analysis
First, the new PM will be tested on his sound economic management credentials and the true test of this will come from how the new government handles Adani Carmichael coal mine project. The Queensland swing, particularly regional Queensland, to back the Morrison's Coalition shows that jobs and fear of change were too dominant in these elections. Jobs are key in Queensland and Adani's Carmichael Coal mine will deliver work. About 18 months out from the Queensland State election, the federal election result must trigger a warning for the state Labor Government for its stonewalling of the Adani mine. The Adani Carmichael coal mine project, which is already four years overdue, may have got a new lease of life with these election results, but a bigger onus is for the new government to extinguish the political divide on this issue, and bring all players on the same side. This would ask for skills that define sound leadership.
The Morrison government must convey a strong message to the business community and foreign investors, that policy uncertainty or policy paralysis will be a thing of the past.
Second, status-quo, stability and consistency must define the new government. With a re-elected Coalition Government and PM at the helm of Australian affairs, brings a greater sense of predictability to a government which released the 'India Economic Strategy to 2035' (IES2035) and hosted the President of India last year. The sentiment and demand of this relationship is well understood. It now needs to be supported by concerted implementable plans.
Third, it is urgent to look at ways to implement the IES2035 in letter and in spirit. The strategy which is a detailed report on the opportunities and possibilities which the New India offers to Australian business, has a set a target for India to become one of Australia's top three export markets, to make India the third-largest destination in Asia for Australian outward investment, and to bring India into the inner circle of Australia's strategic partnerships. Scott Morrison must look for actionable plans to make India a priority in its economic engagements, especially when Australia is wanting to diversify its trade partners (going beyond its heavy dependence on China) and cannot be left behind by countries that understand the potential of India.
Fourth, policy commitments must be driven by timeline-oriented outcomes. Last year, in his meeting with Indian President Ramnath Kovind, Scott Morrison promised an implementable plan with key actions on IES2035, we would like more clarity and purpose, with achievable goals to be set.
"Ministers across education, agribusiness, resources and tourism will oversee progress of the government's response and ongoing implementation of the India Economic Strategy" is only worth appreciation, if this were to translate into capacity building ties. For example in the field of higher education, India is looking at enhancing the quality of its higher education institutes through its Education Quality Improvement Program (EQUIP) policy, sharing of innovative technologies between nations (That can increase India's agricultural output where over 50 per cent of its rural households still depend primarily on agriculture for their livelihood), greater collaboration in mineral exploration activities and mining technology between Australia and India and using tourism to enhance perceptions of Australia in India as a welcoming, diverse and advanced economy (more direct flights between both countries would help). Australia must realise that India is looking for dependable partners in their transformative path towards development. Australia must move away from the transactional mentality and start to create long term partnerships and widen its vision for India.
Fifth, as IES2035 categorically points out, Australia-India bilateral architecture necessitates greater investment in institutionalised links that can resolve problems when they occur, build joint solutions to shared challenges, and develop the confidence to cooperate and compromise along the way. There is limited information or analysis available on the two countries in the public domain. This is surely an area where Australia can specifically investigate to generate regular reliable on-the-ground content and build momentum, which will avoid anecdotal assumptions.
Sixth, the Indian diaspora in Australia is expected to play a big role in building these economic linkages; highlighting the importance of the largely prosperous 700,000-strong Indian-origin population in Australia. Embracing the contributions of the Indian diaspora and giving them prominence in bilateral relations by strengthening diaspora organisations will help attract talent in sectors that will drive Australia's growth. Ensuring this talent is mentored and supported can result in a local Indian diaspora that improves Australia's standing and influence in India by presenting Australia as an innovative, diverse, safe, and prosperous people. The diaspora can act, as has been described, as a "living bridge" between the two nations.
Seventh, Australia and India must come back to the table and carve out a way to revitalise the Comprehensive Economic Cooperation Agreement (CECA). Australia and India started negotiating the CECA in 2011, with progress stalling over the years. There are some differences, but these differences can be narrowed with negotiations, with interactions, with engagements.
The new government has a great opportunity at hand; all it needs is to translate the image it has cultivated for itself regarding India into tangible outcomes.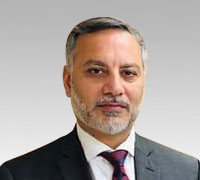 Dipen Rughani is the CEO of Newland Global Group.