Tapping into India's specialist IT talent pool to fix global problems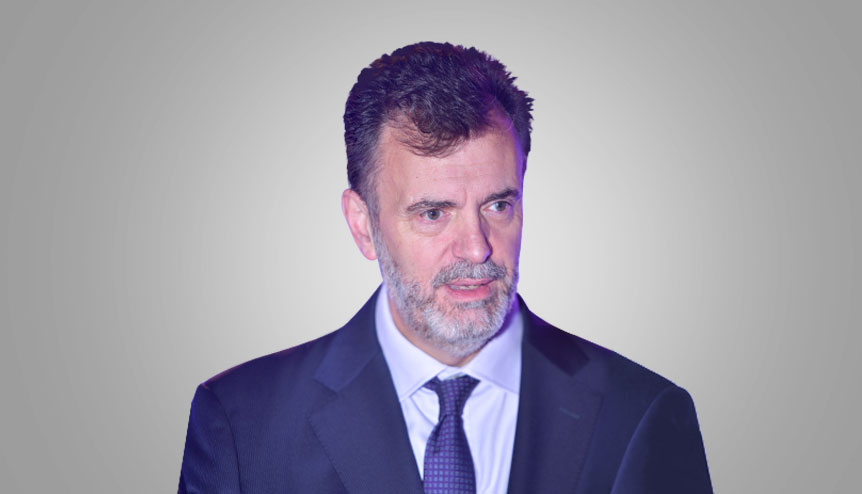 Larry Stone, Chairman – BT India, talks 'India Global Business' through BT's recent CSR drive for girls' education in India, their cyber security centre in Gurugram as well as the significance of India as a market.
What prompted BT's tie-up with the British Asian Trust to promote girls' education in India?
BT has a long history in engaging and supporting communities where we are present, including in India. For many years, we've supported initiatives such as Katha Schools, the PM's Relief Fund and Swachh Bharat. And with the active engagement of our people, we're also helping with the Kerala Relief Fund.
Earlier this year, we partnered with the British Asian Trust as we wanted to go even further and launch a broader umbrella programme to empower young women and girls. Working with innovators and sector leaders, this programme aims to create a movement for change to grow the number of opportunities available to girls between the ages of 10 and 19.
India's population includes 120 million adolescent girls, which is about 10 per cent of the population. Many of these young women have little control over their futures and face multiple barriers to fulfilling their potential. India has the highest rate of teen pregnancy globally and 18 per cent of girls drop out before they finish secondary school.
The programme in India will build on other similar initiatives we support in the UK and elsewhere. These include the development of digital skills working with Barefoot Computing; as well as our own internal programmes at BT, such as TechWomen that aims to deepen the interest, knowledge and opportunities for women in technology and engineering.
How important is the Indian market for BT?
India is important to BT for many reasons including as a source of skills, talent, technology and innovation as well as being a huge market in its own right. We employ nearly 10,500 people in India directly and many more thousands indirectly. Both numbers have grown steadily since we started operations in 1987 and today, we operate out of offices in Gurugram, Delhi, Bengaluru, Kolkata and Mumbai.
BT's employees in India support the Group's business, service and IT operations in the country, as well as in the UK and internationally. They provide core services such as contract delivery, customer service, network and software engineering, data analytics, billing and procurement.
These services are used across the Group and in particular by the Global Services division, which provides network, cloud and security services to major multinational companies around the world — including those with operations in India. We also support multinational Indian businesses as they expand their operations globally too. 
Do you see synergies with programmes such as Digital India and Skill India?
It's very important for large companies such as BT to engage with the Government on policy and programmes, particularly infrastructure upgrades, regulatory modernisation and services and innovation leadership globally. All these initiatives are underpinned by education, ICT skills and talent, areas where India is recognised as world class.
Already a leader, it's clear that with initiatives such as Digital India, Skills India and the New Digital Plan 2018, the country is not standing still. BT has already engaged with the Government on these areas directly and indirectly through industry bodies, including the India-UK Tech partnership inaugurated in April 2018 by Prime Ministers Narendra Modi and Theresa May.
We've offered views on telecommunications regulation reform, data protection and data privacy policies, and the skills needed at scale to maintain the global leadership position the country has built up over the past decades.
How would you chart the progress of the new Cyber Security Operations Centre in Gurugram?
Rarely a week goes by without cybersecurity hitting the headlines, and India is no exception. Cybersecurity impacts us all. It's now a regular item on boardroom agendas and considered by the Government as a matter of national security.
Our Cyber Security Operations Centre (SOC) in Gurugram is one of the biggest in our global network of 15 SOCs. It keeps a close eye on the security of our own network as well as those of our customers, including some of the world's best known global multinational brands.
BT has over 3000 cyber specialists globally offering managed security services, threat Intelligence and security consulting. By opening our centre in Gurugram, we're tapping into the specialist talent pool in India to help address the global shortage of security skills.
What are some of the highlight partnerships between BT and Indian institutions that most excite you?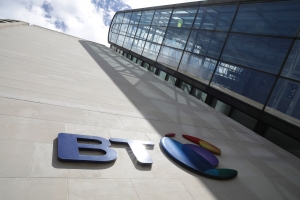 Apart from our community partnerships with BAT, Katha, ASHA and others, we have substantial partnerships with scores of world-class Indian or India-based IT and business process outsourcing giants. These include Wipro, TCS, Infosys and Tech Mahindra.
We're also developing partnerships with academic institutions in India — notably the Indian Institute of Science (IISc) in Bengaluru and the Indraprastha Institute of Information Technology (IITD) in Delhi.  These collaborations are focused on research into 5G, cybersecurity, optical fibre networks and Artificial Intelligence. The academic relationships have been further extended through our large campus outreach programme that connects us to dozens of colleges and universities in India to attract talented young people.
Our teams in India are also vital in delivering services and joint innovation projects to and with our Group customers, which range from consumers and small and medium-sized businesses through to global multinational companies.
How does BT intend to stay ahead of the competition in the wider South Asian region?
BT is the world's oldest telecommunications operator tracing its history to the 1840s. We've consistently and continually reinvented ourselves to remain at the forefront of technology and innovation.
Our main assets are our global network and people. Leading global multinationals, including some of the world's biggest banks and insurance firms, place their trust in us to connect their businesses securely and reliably. Our credentials in networking and security, as well as cloud services, collaboration platforms and contact centre technology, have been consistently recognized by independent analysts.
As mentioned already, we have very significant operations in India. Our employees here are critical to our success throughout Asia, the UK and globally.