The positives of Indian-Thai investments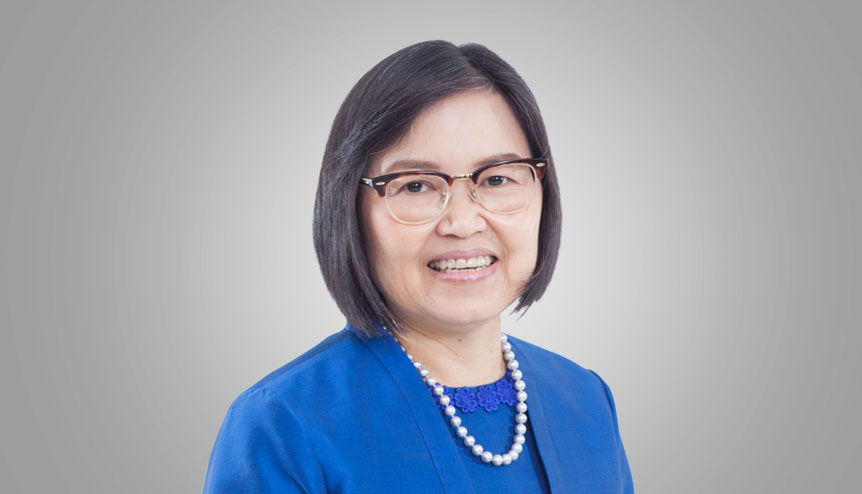 The Thailand Board of Investment (BOI) summarises the advantages Indian companies can avail by investing in Thailand while highlighting some of the government's initiatives for foreign companies.
For decades, Thailand and India have expanded their bilateral relationship in breadth and depth, from culture and tourism to trade and investment. Since the global economic growth centre has shifted to Asia in recent years, economic opportunities have been rising, so as to the potential trade between Thailand and India.
Thailand, with its strategic location in the heart of Southeast Asia where over 650 million consumers reside, also serves as the economic hub of this emerging region. Driven by the current government's Thailand 4.0 economic model, the country is moving forward to transform itself into an "innovation-driven economy" with the aim to achieve upper-income status built on stronger and more resilient economic foundations.
Under Thailand 4.0 initiative, the country has identified "New Engines of Growth" which consists of two parts: the upgrading of five existing industries (Next-Generation Automotive, Smart Electronics, Affluent Medical and Wellness Tourism, Agriculture and Biotechnology and Food for the Future) together with the development of five new industries (Automation and Robotics, Aviation and Logistics, Biofuels and Biochemical, Digital Economy and Medical Hub).
The newly minted Eastern Economic Corridor (EEC) is a core element of Thailand 4.0. To facilitate the EEC's development, infrastructure from road to rail to sea and air is currently being enhanced. The government has approved a total five key infrastructure projects including the expansion of U-Tapao Airport, the Maintenance, Repair and Overhaul Center (MRO) at the airport (in which the area will be further developed into the Eastern Airport City in the future), Map Ta Phut Port Phase 3, Laem Chabang Port Phase 3, and the development of the high-speed rail linking three airports. For all projects, the biddings have been called in late 2018 and the contract will be awarded to the bid winner in early 2019 and the projects will operate in 2023 – 2025. Among them, the high-speed train linking three main airports – Suvarnabhumi, Don Mueang and U- Tapao, has made concrete progress as the contract will be signed in January 2019 and the construction will be completed in 2023.
Alongside its proximity to Bangkok, the EEC will bring together a mix of future-focused industry leaders, advanced higher learning institutes, spacious industrial complexes, and strategic access to ASEAN and its trading partners, all of which is expected to pave the way for increased and easier FDI.
Growing together with the new economic development is the investment opportunities in both targeted industries and in the EEC areas.
Boosting FDI through investment incentives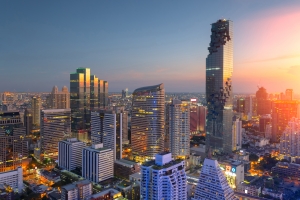 To encourage more foreign direct investment (FDI), the Thai government, through the Board of Investment (BOI) has introduced and continuously improved incentives given to investors. While normal tax incentives offer up to eight years of corporate income tax exemption for targeted industries, special incentives are offered on top. This brings maximum corporate income tax waiving period to up to 13 years for investment in targeted core technology development including biotechnology, nanotechnology, advanced materials technology and digital technologies and enabled services that support the development of the aforementioned targeted technology including research and development, vocational training centres, electronics design, engineering design, scientific laboratories and calibration services.
For non-tax incentives, investors can enjoy 100 per cent foreign ownership, no local content requirement, no export requirement, no restriction on foreign currency, land ownership rights and work permit and visa facilitation.
Among all non-tax incentives, an important one is Smart Visa, a special visa type that also works as a work permit issued for foreign highly-skilled experts, investors, senior executives and start-up entrepreneurs working in targeted industries, alternative dispute resolution, human resource development in science and technology fields, and environmental management and alternative energy.
This type of visa makes life easier for foreign specialist as the valid period is up to four years. The family of the visa holder will also enjoy similar privilege as the holder. The holder has to report to the Immigration only once a year.
In addition to both tax and non-tax investment incentives, Thailand also offers a pleasant investment environment for companies and expats. Comprehensive infrastructure, government's supporting and continuous investment policy, high-quality housing, international-standard healthcare services, and international schools are among other facilities that make Thailand a nice place to do business and stay. That's why Thailand's ranking in the World Bank Ease of Doing Business report has continuously improved. In the 2019 ranking, Thailand is on the 27th rank with 78.45 score.
With such offerings Thailand has for foreign investors, FDI applications have has continuously increased from 96,077 million baht ($2,911.4 billion) in 2015 to 290,699 million baht ($8,809.1 million) in 2017.
Thailand – India: long-time trade partners
India is a large economy in Asia with strong economic growth and a significant trade partner for Thailand. At present India is the 11th largest trade partner for Thailand while Thailand is the 26th largest trade partner of India.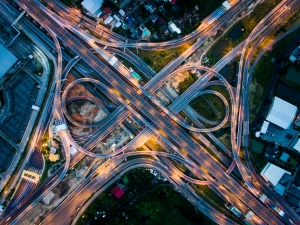 In 2017, total trade value between the two countries was 290 billion baht ($8.87 billion), representing 28.01 per cent increase year on year. Total exports from Thailand to India was 190 billion baht ($1.09 billion), a 17.86 per cent expansion year on year. Most of the exports from Thailand to India are plastic pallets, chemicals, cars, automotive parts and equipment, internal combustion engines and parts, steels, machinery and parts, air-conditioning system and parts, gems and jewellery. Meanwhile, Thailand imports from India primary chemicals (e.g. ethylene and propylene), machinery and parts, air conditioners, gems and jewellery, pharmaceutical products, metals, metal scraps and frozen, processed and semi-cooked seafood.
When considering investment, Thailand sees high potential in inviting Indian investors to do more business in Thailand, especially in digital, pharmaceutical, biotechnology, biochemical and green chemical, functional ingredients and next generation automotive industries.
Indian investors' strong foothold in Thailand
In the past decade, Indian investment has a strong base in Thailand. The investment application value from India during 2007 – 2017 totalled 42,952.1 million baht ($1,301.6 million). The largest Indian investment activities in Thailand are from Indorama Group which has a combined investment of 42,315 million baht ($1,282 million) with BOI promotional incentives. Majority of the investment activities are manufacturing of polyester fibre, PET Resin, purified terephthalic acid, and wool thread.
Following are investment by Aditya Birla Group in textile fibre production projects, NTS Steel Group Plc's investment in steel production projects, ACG Capsules (Thailand)'s investment in capsule and gelatin production project, and Bahrat Hotels (Thailand)'s investment in hotel business.
Economic cooperation agreements make investment more pleasant
Thailand and India have entered into several economic and trade cooperation agreements, which provide relaxing rules and regulations that make investment and trade activities between the two countries more pleasant.
In 2003, both countries signed the Thai-India Free Trade Agreement which included early harvest scheme for 84 product items, mostly agricultural products, processed seafood, gems and jewellery, plastic resins, electrical appliances, ball bearings, engine parts and freezer. Later in 2016, India-Thailand Joint Business Forum (ITJBF) was held in New Delhi, providing a forum for Thai and Indian business people to meet and discuss business cooperation.
Considering that both India and Thailand are in the world's fastest growing region, there are opportunities to grab. By investing in Thailand, Indian companies will have access to over 650 million consumers in ASEAN and can easily connect to China's Belt and Road initiative which can become the backbone. Meanwhile, Thai investors doing business in India will have access to the world's second largest population market. 
Dr Bonggot Anuroj is the Deputy Secretary General of the Thailand Board of Investment (BOI).The Thailand Board of Investment (BOI) is the principle government agency aiming to encourage investment in Thailand. It serves as the professional contact points for investors, providing them with useful investment information and services.