The UK-India tech corridor remains immune to Brexit, so far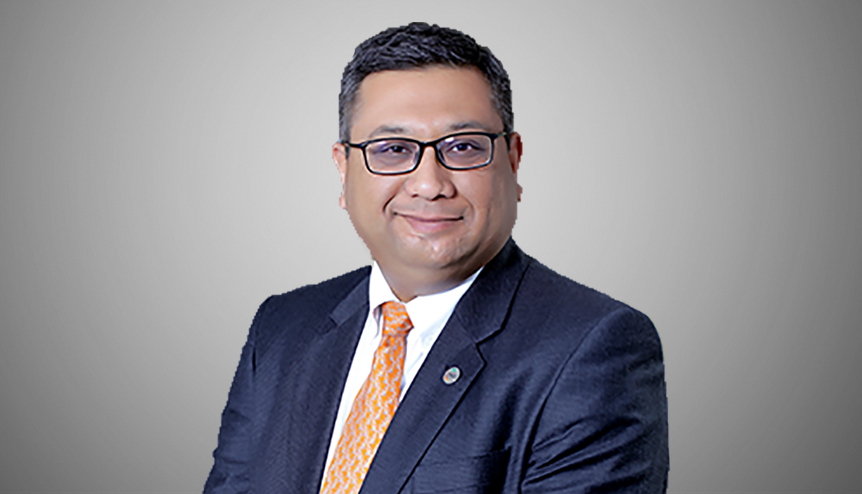 The new UK-India Tech Hub launched in London last month offers tech start-ups and companies several new opportunities for cross border expansion.
With the impasses over Brexit continuing and a new deadline being set, how has this impacted start-ups in the UK-India corridor? For the last couple of years start-ups have been living in the looming shadow of Brexit, however, it has been a golden period for UK India tech. There are some reasons for optimism on the India side. Some Indian start-ups are looking to build their current market share, some want to break into the British market and many still see London as a European gateway and a stepping stone to international growth, especially to the United States.
The UK and India have forged partnership to collaborate on different aspects of technology. This tech partnership is expected to not only aid economic growth but will also help develop deeper relationships. The UK-India tech partnership has been one of the most active ones since the two governments formally committed to it in April 2018. From dedicated investment funds, to setting up of tech hub, to cluster partnerships, to leadership summits. It's all happening in just over a year since the partnership was formalised.
For start-ups to venture into and flourish in a new market there are two key ingredients: access to capital and access to market. There have been quite a few initiatives that have enabled start-ups to access both money and market on either side.
There have been quite a few funds that have been announced since the announcement of the partnership. One of the most prominent ones is the Unicorn Ascension EIS Fund (UAF), a joint venture between London-based early-stage venture capital firm – Ascension Ventures, and Unicorn India Ventures. This first of its kind cross-border and evergreen UK-India Enterprise Investment Scheme (EIS) Fund aims to leverage the EIS tax relief wrapper to enable investments into UK-based technology start-ups that are looking to expand into the Indian market.
Within the UK-India corridor, the Fund will help unlock significant synergies between high-tech products and services that emerge from the UK and the multiple opportunities underlining the digital revolution underway in India. Importantly, a strong portfolio of companies will be built based on their ability to expand in India.
An Indo-British tech partnership forged between two leading tech hubs, The Landing at MediaCityUK and T-Hub in Hyderabad. As part of the agreement, the two tech hubs will collaborate on the creation of an Innovation Bridge Programme which will promote innovation and accelerate growth in the tech industry through two very distinct and unique pathways, Market Access and Co-Create.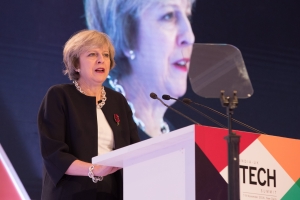 More recently, the first ever dedicated UK India tech hub was opened last month. While it continues to cross-pollinate technology transfer between UK and India Pontaq in partnership with Royal Albert Docks (RAD), in London, the UK India Tech hub aims at promoting cross border technology transfer in early stage businesses between the two countries. The hub will provide a great platform to create globally scalable companies, more jobs and a positive economic impact in this corridor.
The UK India Tech Hub is to provide a designated space for technology firms from India and the UK. It is claimed to be the first venture capital fund that has partnered with a business district to create a tech hub anywhere the world. Under the partnership agreement, developer ABP London and investors Pontaq will provide technology firms with workspace while Pontaq's tech fund will be invested in tech start-ups to assist them to develop and expand.
Interest from the UK India tech community to locate in the £1.7bn and 4.7m sq ft RAD development is high, with Pontaq taking 200 desks initially for its portfolio companies and aims to host 50 companies in the next 2 year. Tech companies are increasingly attracted to the RAD location because of the strong transport links and low occupation costs, far less than competing schemes in City Fringe which have in the past gathered London tech firms but where costs have increased significantly.
With the digitalisation transforms the way we live and do business, countries that rise to the occasion and forge partnerships will be the ones that thrive. Through innovative and forward-looking initiatives like these UK and India are on course to seize the opportunities that disruptive technologies will bring.
***
Dr Param Shah is Director – UK, Federation of Indian Chambers of Commerce & Industry (FICCI).
Disclaimer: The views expressed herein constitute the sole prerogative of the author. They neither imply nor suggest the orientation, views, current thinking or position of FICCI. FICCI is not responsible for the accuracy of any of the information supplied by the author.