Manchester's history of innovation makes it ideal pick for Indian students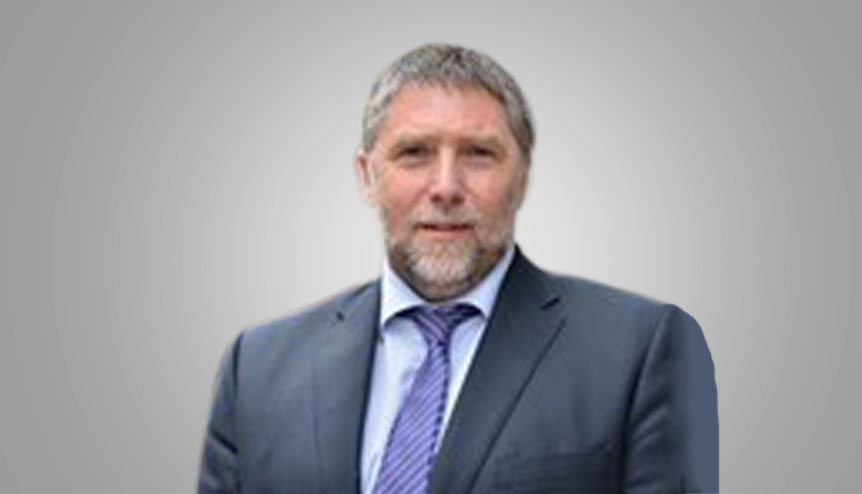 Professor Stephen Flint is Associate Vice-President for Internationalisation at The University of Manchester. Here, he discusses the University's collaborations with Indian institutions and Professor Bina Agarwal's research on group farming.
India is an important market for Manchester and, in particular, for The University of Manchester.
As one of the UK's top research institutions, The University of Manchester is continuously seeking ways to develop collaborative relationships with international organisations to find solutions to major global challenges.
The University is strong in areas of research that are pertinent to the Indian economy, such as advanced materials and energy. Additionally, our location in Manchester, one of the UK's largest digital, manufacturing and life sciences hubs, means the University is well placed to complement India's current and emerging industries and research capabilities.
The University's history of innovation, which includes creating the first stored-program computer, formulating the principles of modern economics and isolating graphene, makes it a preferred higher education institution for today's leading Indian academics, as well as the next generation of talent.
With this in mind, the University has identified mutually beneficial opportunities to develop joint-education relationships around science and innovation – particularly water quality, air pollution and smart cities – with India's leading institutions like IIT Kharagpur and IISc Bangalore.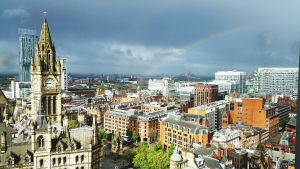 India is a key market for the University as well as to the city of Manchester. With strategic partnerships driving Manchester-India relations, the city has seen significant investments from Indian companies in the last few years and welcomed the launch of a direct Manchester-Mumbai flight connection in late 2018. This new route will support existing business and research links with Mumbai and potentially create collaborative opportunities with other Indian regions.
With Indian universities having the largest number of students in the world, and with the global increase in student mobility, we hope the new air route will help to increase the number of students and staff travelling between India and Manchester.
Important research and engagements The University of Manchester is pursuing with India
The University of Manchester has been driving innovation for nearly 200 years. In 2018 the Academic Ranking of World Universities positioned us as the 34th best higher education institution in the world.
Our reputation enables us to attract leading academics and researchers plus some of the brightest students from regions including India, the US, Canada, China, Russia, Latin America, and across Europe and the continent of Africa.
At present, the University has over 100 academic staff and 3,500 alumni of Indian origin, with the most popular courses chosen by Indian students being computer sciences, engineering, management and business, and biosciences.
The Bollywood actress Parineeti Chopra is among our alumni, and current academics and associates include Rahul Nair, Professor of Materials Physics, and award-winning Bina Agarwal, Professor of Development Economics and Environment, recognised globally for her research in gender inequality in land rights, environmental governance and women's contributions to agriculture in India. Professor Vaskar Saha, whose research with Tata Medical Centre in Kolkata has helped lower mortality rates of childhood leukaemia patients in India, is based at the University as well.
The diversity in the University's areas of expertise has allowed us to collaborate with the Indian Institute of Technology in Kharagpur. Our aim there, with funding from the UK-India Education and Research Initiative, is to develop research programmes around biomedical informatics, advanced materials, smart textiles and earth-environment-water sciences.
Another partnership, working with the CSIR-Indian Institute for Chemical Biology, has enabled our colleagues to identify high levels of arsenic in rice in West Bengal. Professor David Polya's study, which links the consumption of arsenic-bearing rice and genetic damage, is the first of its kind.
Future plans on bolstering ties with India 
The University has a key aim to create further opportunities for students and academics between India and Manchester, as well as to build stronger relationships with Indian SMEs and multinationals to strengthen our research.
Our long history of welcoming students from India has resulted in the University having one of the largest numbers of undergraduate and postgraduate students of Indian origin in the UK outside London.
The University has an extensive annual events calendar which provides opportunities to meet students at Indian institutions. Additionally, we encourage postgraduate research students to access funding streams such as the Presidential Doctoral Scholarships and Commonwealth scholarships, should they wish to continue their studies abroad.
We will continue to host Indian delegations and organise business and academic workshops on campus and visit partners in the market to progress conversations about Manchester-India research programmes. One area of particular interest to the University, and with rich potential for partnership, is the development of graphene composites and applications at the National Graphene Institute and the newly opened Graphene Engineering Innovation Centre.
Our links will be cultural as well as academic. In 2021, following a landmark collaboration with the British Museum, the University will open northern England's first large-scale South Asia Gallery at Manchester Museum, one of the University's four cultural assets.
The Gallery will exhibit sculpture, textiles, paintings, ceramics, natural history, archaeological and ethnographic material. It is being co-curated by local residents, artists, academics and performers from the South-Asian diaspora.
Examples of ongoing research at the university
Bina Agarwal is Professor of Development Economics and Environment at the Global Development Institute, The University of Manchester. She is currently researching whether group farms can provide a more viable model of farming than small individual family farms. Below she provides a brief account of this research.
I found that despite the global concern with agrarian inequalities, poverty, and sustainable livelihoods, little attention was being paid to the institutional transformation of agriculture. Nowhere was this more needed than in India.
Indian agriculture is in crisis today, with 85 per cent of farmers cultivating two hectares or less, in fragmented plots. Farmers have limited access to formal credit, irrigation, technology and markets, and are increasingly affected by climate change. A growing number of smallholders are also women. In this context, I asked, could group farming provide an answer, wherein smallholders voluntarily pool land, labour and capital to create larger farms that they manage collectively?
Potentially, group farming could bring scale economies and provide a dependable labour force, more investible funds and skills, and greater bargaining power with governments and markets. But can this potential be realised in practice?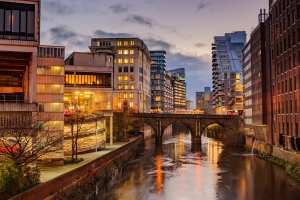 I tested these theoretical propositions by researching two unusual government and NGO initiated programmes launched in the 2000s to promote women's group farming in the Indian states of Kerala and Telangana. The all-women groups lease in land to farm jointly, sharing labour, input costs and returns. I constituted local teams to collect weekly data for an entire year (2012-13). We took data on every input used and output produced by a sample of group farms, and, for comparison those of several hundred individual family farms (95 per cent of which were male-managed) in the same regions. I wanted to see if group farms could outperform individual farms in productivity and profits. We also interviewed farmers using focus groups. The results were very interesting.
Kerala's groups performed strikingly better than individual farms, both in their average annual value of output per hectare, which was 1.8 times higher, and their average annual net returns per farm, which were 5 times greater. The Telangana group farms, however, performed worse than individual farms in annual output but were equivalent in net returns.
In both states, groups did much better in commercial crops than in traditional food grains, where individual male farmers, owning good quality land, had an advantage. Underlying the differential performance of Kerala and Telangana were factors such as the technical and institutional support the groups received, their social composition, land access, and cropping patterns.
Notably too, in both states, women in group farms felt socially empowered at home and within communities. Many stood for village council elections and won. Overall, the research shows that group farming can indeed provide an economically effective and socially empowering model of farming, with initial support, careful design, and an adaptation to local conditions.
Professor Agarwal is also examining models of group farming in France and Norway, and emerging cases in eastern India and Nepal. The latter were also influenced and shaped by her research.