UK Edition – 24 April-07 May 2020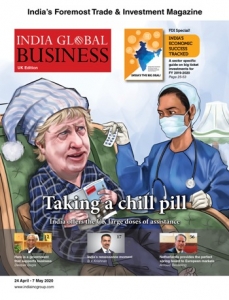 UK Edition – 24 April-07 May 2020
Saloni Shah
From charter flights for stranded Britons to be repatriated to a crucial consignment of paracetamol, the pandemic has proved that [...]
The UK Edition of 'India Global Business' looks into the strong fundamentals of the UK-India relationship, paying off at a critical hour of need with medicines and rescue flights amid the Covid-19 lockdown. Besides the usual range of coverage, a Foreign Direct Investment (FDI) Special this time covers a wide spectrum of inbound and outbound Indian deals across different sectors such as tech, real estate and infrastructure.
Saloni Shah
A helping hand with crucial paracetamol supplies as well as the safe repatriation of stranded Britons in India shows...
Saloni Shah
While a welcome move, the Indian government's decision aimed at safeguarding Indian companies from Chinese...
Saloni Shah
As companies across the world re-evaluate their dependence on China, India presents itself as an attractive destination...
Manoj Ladwa
From Harvard offering 67 free courses and Nike's NTC premium workouts to Indian spiritual guru Sri Sri Ravi Shankar's inspired [...]
Saloni Shah
The increasing paranoia regarding China opens up several avenues for India and Japan to build a stronger bilateral partnership. Highlights: [...]
Saloni Shah
Healthcare and medtech start-ups in India are finding ground-breaking solutions to problems faced in all stages of dealing with the [...]
Saloni Shah
Dr Parag Khanna prescribes that the new world order is no longer a choice between the US and China. There [...]
Saloni Shah
Prime Minister Modi's call to India's neighbours to combat the global crisis is a solid diplomatic play where all members stand [...]
Saloni Shah
An industry expert takes stock of the trends in Venture Capital across the world in 2020. In the last few [...]
Saloni Shah
An autonomous UV Disinfectant Robot, a portable-affordable ventilator and a digital hospital were among some of India's winning entries to [...]
Saloni Shah
Nitin Rakesh, CEO of Mphasis, highlights how next-gen technologies will drive businesses during the pandemic...
Saloni Shah
A disproportionately high ratio of minority ethnic doctors and nurses in the UK's coronavirus pandemic frontline death toll needs urgent [...]
Saloni Shah
With its Smartpur initiative, Nokia aims to provide the benefits of broadband connectivity to the 'telecom-dark' areas of the country, empowering communities [...]
Saloni Shah
India's decision to export drugs to fight the coronavirus pandemic stands out in sharp contrast to China's high-handed behaviour towards [...]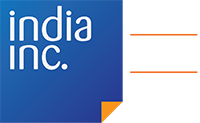 Sign-up to receive
FREE newsletters and regular
updates from India Inc.