Just the right medicine in UK's hour of need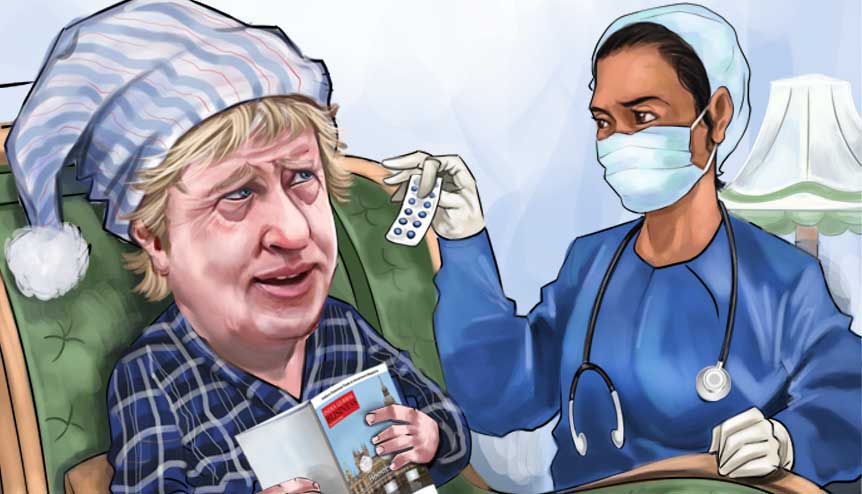 Editorial
A helping hand with crucial paracetamol supplies as well as the safe repatriation of stranded Britons in India shows that the strength of the India-UK relationship is paying off in times of crisis.
India has been accumulating a lot of diplomatic goodwill in recent weeks, not least by proving to be a true friend in the UK's hour of need.
The coronavirus pandemic has stretched global supply chains like never before, some of it triggered by panic buying of certain products. Paracetamol is one such essential that became a sought-after commodity in the UK, leading to an urgent call between Boris Johnson and Narendra Modi. The Indian Prime Minister responded to his British friend's request by lifting restrictions and allowing a shipment of around 45 million paracetamol tablets.
As one of the world's largest exporters of generic drugs, India's actions are characteristically sympathetic – with a crucial consignment of 3 million packs of paracetamol now on their way to restock supermarket shelves across the UK.
At a time when the UK PM is convalescing from his own knock-out bout of COVID-19 at Chequers, he will no doubt be taking a step back to assess the countries and leaders he could count on during this time of unprecedented global crisis. He relied on his personal connect with the Indian PM, something his Cabinet was able to build on as they organised as many as 38 charter flights to repatriate over 5,000 British travellers stranded away from their homes in India.
The strict lockdown measures in place across different states in India made this historic airlift an enormous logistical challenge, overcome thanks to the strong fundamentals of the UK-India relationship.