Here is a government that supports business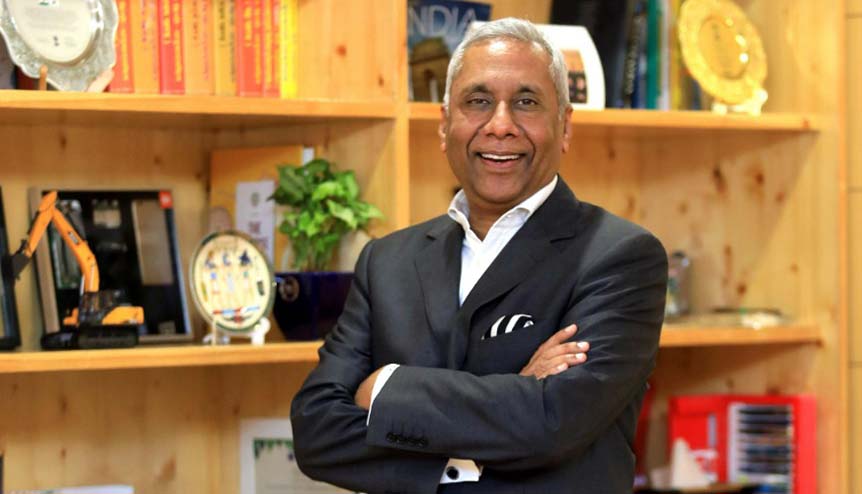 Interview
Invest India CEO Deepak Bagla speaks about the initiatives undertaken by his agency to ensure that India remains ready to help foreign investors scale up their operations once the lockdown is lifted.
Your website says you received more than 355,000 visitors from 50 countries during the period of the lockdown. What did these investors want from Invest India?
We have, in fact, got half a million queries over the past 20 days of the lockdown. We started a special platform called the Business Immunity Platform on the Invest India website to handhold investors, both global and local, to tide over this entire unprecedented situation which we are going through.
The other element was to create a central repository for all central (federal government) notifications, which investors could visit to find the ones that were relevant to them. Another element was to have some well-known business managers and CEOs come in and share their strategies for tiding over the entire crisis period especially with MSMEs and start-ups.
I must mention that the UN and the World Association of Investment Promotion Agencies have last week called this as the gold standard to be adopted by investment promotion agencies across the world.
We are in the most unprecedented situation in the history of mankind. There is no playbook. You have a number of logistical issues that needed resolution. So, initially, a large part of that query box related to logistical questions. By this (Monday, 13 April) evening, we will have responded to 3,000 queries. Our average response time is less than four hours, which is among the best in the world. And our resolution percentage has gone up to 83 per cent, which is one of the highest ever.
We also started a stakeholder outreach. We got in touch with investors across the globe to keep them informed about what was happening, to keep telling them that whatever issues they had, they could reach out to us and we would try to get them resolved.
You spoke about how you reached out to Indian missions abroad to get supplies of essential commodities as well as intermediary goods. Could you give us some examples of what exactly your team did?
Our missions overseas are now very aggressive in sourcing these materials. There is a special task force for medical supplies and the team keeps supplying information from potential suppliers to this task force, which is handed over to the missions.
We found that a large number of private companies and people were trying to donate PPEs, masks, etc., so we had to create a separate team called the Sahayog Team, which identified how they could get involved with the entire relief efforts of the government.
Now, there is a Business Restructuring Team. This is now a huge effort going forward within Invest India. We have several partners, which you will see if you go on to our website, that are working together on this one.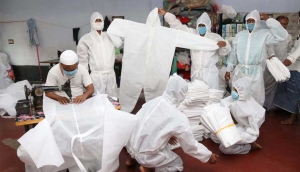 There are two elements to this. One is, how do we open up immediately after COVID-19? Which industries can we open up? What are the protocols we will have to bring in? How do you keep lives safe and at the same time, get their livelihoods moving? What are the examples across the globe that we can pick up and what are the ones which are specific to us? So, the team is focussing on these and creating the entire sets of protocols and mapping where and how we can start opening up through a gradual process.
The other element of that is how do we get business reviving. That is called the Resurgent India Team. It is a huge opportunity coming in for us. You see, one of the most interesting feedbacks we are getting from investors is one of appreciation for ensuring that that entire back office (business processing) remained open so that the world's financial industry could continue operating completely uninterrupted.
We also ensured that the entire pharmaceutical supply chain remained intact. As you know, we have already started sending medicines for COVID-19 to some parts of the world.
How are you involving start-ups in the fight against coronavirus?
Start-ups have been significantly hurt. This is a time when they are all burning their capital. But a large number of these start-ups have very innovative solutions. This is a fascinating eco-system in India. We started Startup India only in January 2016 – but this is already one of the most robust eco-systems in the country and they are coming up with extremely innovative, easily scalable miracle cures and solutions to the problems that we are all facing.
The challenge is to see how fast we can figure out how practical those R&D solutions are, how can we get them tested because this is a question of medical services and health… Then, you need to see how you can get them connected to larger corporates. For example, when a start-up comes in with the technology and an automobile company helps them out with its entire production facility. We are working on that matchmaking and are also working with financial institutions to get them the funding for their solutions.
You will see India taking on a global leadership role in R&D and innovation as we move out of this crisis.
Now that the world is in recession, how will you sell the India story to potential investors? And will investors have the appetite for large investments in a country like India? What is India doing to attract investments that may be looking for alternatives to China?
We were at the UNCTAD meeting last week. For the next 12 months, they expect global trade and investment flows to go down by 40-50 per cent. But look at the other side. The big thing, and this is my personal opinion, is that you will see manufacturing plants moving closer to where the demand is.
Now, one of the biggest strengths of the Indian economy is that two-thirds of our economy is driven by domestic demand. So, where else can one get a single market of 1.3 billion customers? That is a huge draw for any entity in any line of business.
The second element, which derives from the first is that because of this huge size, you can create economies of scale to make yourselves globally competitive.
The third is, due to the initiative of the Hon'ble Prime Minister, we have moved up the ranks of the World Bank's Ease of Doing Business Index. That is critical for businesses, not just because they see a country improving, but the signal and the message that goes out is that here is a government that is there to support business.
And most importantly, what the entire world is talking about is that we have a strong leadership which has shown decisiveness while taking strong decisions, such as the decision to impose the lockdown and its timing. It was a difficult decision, but the entire world is applauding.
If you bring these elements together and add to it the skilled manpower that is available and the efforts by the states to make themselves business-friendly, and there are not many other countries that can provide the same.