A smart solution to socio-economic development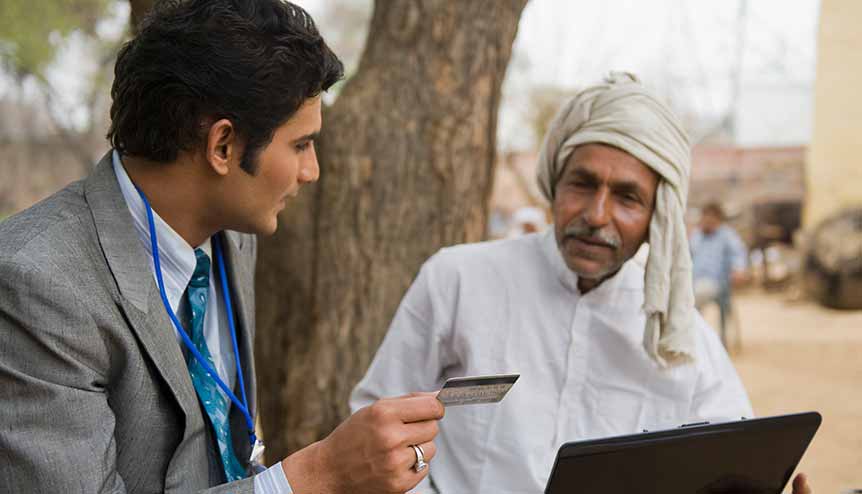 With its Smartpur initiative, Nokia aims to provide the benefits of broadband connectivity to the 'telecom-dark' areas of the country, empowering communities and preparing India for a digital future.
Highlights:
Digital connectivity will provide India with the means to rapidly transform its socio-economic landscape.
Nokia's Smartpur programme creates a sustainable ecosystem for smarter villages where community members can leverage digital tools to bring efficiency in daily lives.
It encompasses the basic tenets of Digital India by targeting five key areas of development – health, education, livelihood, governance and finance.
Digital connectivity has not only become a defining feature of the modern economy but is also key to solving social problems. Today, it is a critical national infrastructure which is central to the socio-economic development of a country. India – a densely populated and diverse country – still has millions of unconnected people and for them, access to communication services is no longer a luxury.
Digital connectivity would provide the country with the means to rapidly transform the socio-economic landscape by tapping health, educational, efficiency and economic opportunities.
Over the past two decades, Nokia has been at the forefront of building extraordinary networks while also continually reimagining technology to meet society's many challenges and opportunities, making communities smarter and more sustainable, transportation safer, and enterprises more agile. Naturally, we also look at how connectivity technology can create value and improve lives for communities in India. The global discussion on smarter cities has led to the concept of what we at Nokia call Smartpur – a sustainable ecosystem for smarter villages where community members can leverage digital tools to bring efficiency in daily lives, transparency in governance, economic prosperity for households and ease of access to various government services and information. Launched in 2017, the project also encompasses the basic tenets of Digital India by targeting five key areas of development – health, education, livelihood, governance and finance – to build a holistic, digitally integrated village. From 20 pilot villages in the first year, the initiative has now scaled up to 100 villages.
Bank in a box
At the heart of this project is the community-owned and wirelessly operated network that uses line-of-sight and low-cost Wi-Fi equipment and unlicensed spectrum bands 2.4 GHz and 5.4 GHz.
This connectivity enables delivery of various digital services to communities that until now, required a trip to the nearest town. For example, the financial inclusion pillar aims to improve access to digital financial and banking and services.
Besides access to net-banking, a Smartpur village brings micro ATM riding on this connectivity to the villagers. Often referred to as "bank in a box", the micro ATM is a huge relief for the community. It cuts down their transportation costs and saves time.
In the first two years of the project, there are already 455 bank accounts activated for net-banking and over $0.16 million (Rs 1.2 crore) transacted over the micro ATM.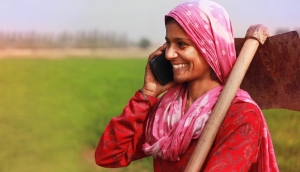 Similarly, in e-governance, a Smartpur village is enabling access to public schemes and entitlements through digital platforms. In a country as vast as ours with many remote, underserved areas, it works as the last mile connectivity between the administration and these communities for providing information, facilitating application and grievance redressals for social schemes such as old age pension, widow pension, PM-Kisan, BPL cards, gas connections, Fasal Bima Yojna, Ayushman Bharat etc. There were 8,817 applications for social schemes filed and over a 1,000 grievances or application for redressals filed. Naturally, improved access to entitlement can lead to more empowered communities.
Telemedicine
Telecommunication connectivity also opens avenues for innovation like we are seeing in healthcare and education. Telemedicine is making medical diagnosis and consultation more accessible and affordable and innovative digital tools are helping improve learning outcomes.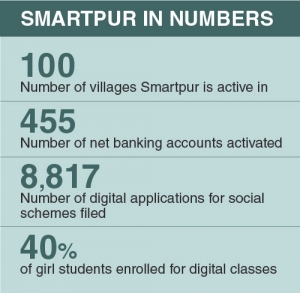 What is the most remarkable outcome seen is the increasing participation of girls and women as social services, education and healthcare services are brought closer home digitally. 40 per cent of students enrolled in digital classes are girls and nearly 80 per cent of attendees in health-camps are women. Broadband connectivity is fostering greater women empowerment and inclusion. Women can now handle tasks like operating bank accounts, getting an aadhaar card, applying for gas connection which were largely seen as a man's domain. Healthcare is another area that suffers when it comes to women. It is often not prioritised because visiting the nearest hospital takes planning and perhaps a day off which means forgoing the daily wage. But with telemedicine in the village, women can easily seek consultation and basic medical help.
It is evident that besides bridging the digital divide, broadband connectivity is impacting areas that will help make these villages progressive and self-reliant. With India at the brink of a phenomenal digital journey, the Smartpur initiative has been Nokia's contribution to delivering the benefits of broadband infrastructure and services to the 'telecom-dark' areas for more inclusive growth.  It helps India reap its demographic dividends by empowering communities, improving lives and preparing India for a digital tomorrow.
Amit Marwah is the Head of Marketing & Corporate Affairs at Nokia India.