North America Edition – 14 Feb-27 Feb 2020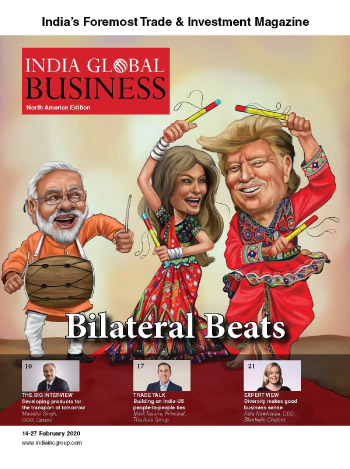 North America Edition – 14 Feb-27 Feb 2020
Saloni Shah
A former diplomat emphasises the importance of bilateral engagement beyond the leadership level to ensure stronger US-India relations that span [...]
The North America Edition offers a preview into the much-anticipated visit of US President Donald Trump to India and all the promise it holds for US-India ties. A range of views and analyses complete the rest of the package.
Saloni Shah
There are big opportunities for Israeli and Indian companies to profit in the areas of renewable energy, retail-tech and food-tech. [...]
Saloni Shah
Prime Minister, Boris Johnson's reshuffle of his top team spells good news for Indian-origin MPs.
Saloni Shah
Global rating agency Standards & Poor's new projections confirms the future for India's economy looks bright, despite...
Saloni Shah
Trump's upcoming visit to India promises a closer bilateral alliance over the Indo-Pacific region and the rise of China.
Manoj Ladwa
The shrill debate around the Indian government's recent decisions on Kashmir and citizenship has clouded a slew of measures that [...]
Saloni Shah
The previous 'brain drain' trend of young Indians migrating overseas for a better quality of life is now indicating a [...]
Saloni Shah
Looking forward to the COP26 in Glasgow towards the end of the year, the Lord Mayor of the City of [...]
Saloni Shah
The Indian External Affairs Minister's recent visit to Tunisia highlights India's commitment to engaging with both larger and smaller economies [...]
Saloni Shah
The African nation invites Indian investors to partake in its growth journey with a wide array of financial advantages and [...]
Saloni Shah
As one of the most economically diverse states in the US, Illinois offers a world-class business environment, several financial initiatives, [...]
Saloni Shah
Anit Chandarana is the Chief of Staff at Network Rail, the owner and developer of Britain's rail infrastructure. In this interview,..
Saloni Shah
The Tata Group owned Jaguar Land Rover (JLR) made a return to profit amid an overall gloomy outlook for the [...]
Saloni Shah
India's national carrier, which failed to find a buyer when it was put on the block two years ago, is [...]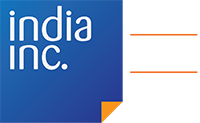 Sign-up to receive
FREE newsletters and regular
updates from India Inc.