Building on India-US people-to-people ties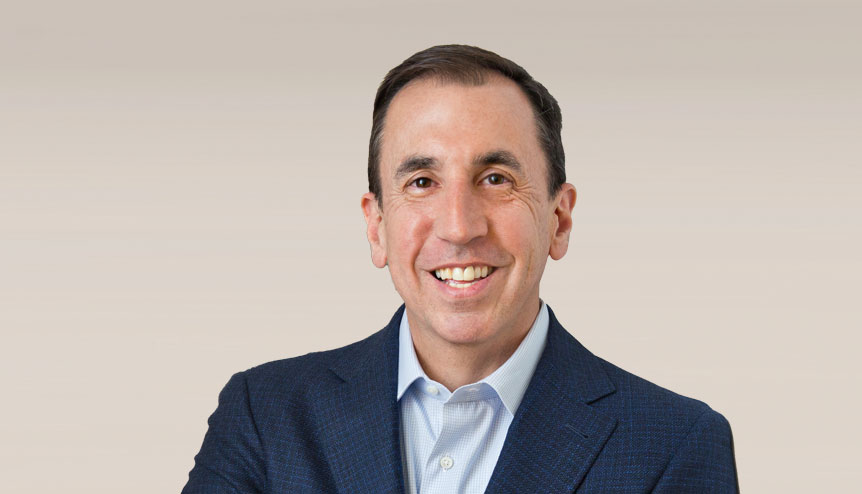 A former diplomat emphasises the importance of bilateral engagement beyond the leadership level to ensure stronger US-India relations that span decades.
Highlights:
While close personal ties between leaders are important, personal ties between senior officials below the leader level are also critical to advancing bilateral ties between the US and India.
Several dialogues established by Washington and New Delhi have enabled working-level officials and technical experts from both countries to meet and discuss issues ranging from health cooperation to counterterrorism to clean energy.
People-to-people ties represent the bedrock on which the US-India relationship rests and they will continue to drive this relationship in the decades and centuries ahead.
As he disembarks from Air Force One in New Delhi in the coming weeks, we can expect numerous stories about President Donald Trump's deepening personal chemistry with his Indian counterpart, Prime Minister Narendra Modi. When the two met at the "Howdy Modi" rally in Houston in September 2019, they walked to the stage with hands clasped – evidence, the media told us, of the growing "bromance" between the two leaders. Several newspaper reports covering the Houston event pointed to the leaders' first meeting in Washington in June 2017 – that famously included a bear hug embrace – as the origin of the leaders' growing ties. When the two meet again in India, all eyes will be searching for additional bromantic evidence.
While personal diplomacy is an important foreign policy tool, chemistry alone is typically never enough to ensure the advance of bilateral relations between countries. The familial ties between Kaiser Wilhelm II of Germany, Czar Nicholas II of Russia, and Britain's King George the V after all didn't prevent World War I.
Close personal ties between leaders and senior officials are important, however, because they can help foster an environment to enable leaders to discuss issues candidly, listen to each other's worldviews, and work cooperatively to identify shared goals and objectives. Prime Minister Modi and President Barrack Obama met an unprecedented nine times, which included President Obama's trip to New Delhi as the first US president to attend India's Republic Day as its chief guest in January 2015, and Prime Minister Modi's historic address to a joint session of the US Congress in June 2016. Over 100 new initiatives resulted from their meetings, including the US-India Joint Strategic Vision for the Asia Pacific. They also met on the margins of international summits like the G20 and the United Nations General Assembly, and spoke by phone countless times.
Personal ties between senior officials below the leader level are also critical to advancing our countries' bilateral ties. Then US Secretary of Defense Ash Carter and his Indian counterpart at the time, Defence Minister Manohar Parrikar, developed a strong connection that helped propel defence ties to new heights. The two met seven times, exchanging views on regional hotspots, counter-terrorism, and their vision for a peaceful and prosperous Indo-Pacific region. One of the highlights of Secretary Carter's engagement with Minister Parrikar, whom he described as a "great friend," was their meeting in the Minister's home state of Goa in April 2016. Secretary Carter said that when Minister Parrikar greeted him in Goa, their handshake represented "the strategic handshake occurring between our two great nations."
Indeed, their handshake led to a milestone in the US-India defence relationship: the designation of India as a Major Defence Partner. That designation, which is unique to India, provides a framework for bilateral defence engagement that has elevated New Delhi among Washington's closest allies and partners, and continues to propel our two countries' defence ties. That achievement would not have been possible without both Minister Parrikar and Secretary's Carter's mutual ability to work diligently together to identify overlapping goals and shared objectives.
Even though warm and productive relations between senior-level officials are important, they represent only one ingredient of a healthy bilateral relationship between countries. It is equally important that working-level officials from a broad range of government ministries and agencies also develop strong and enduring ties. Indeed, the dozens of dialogues that Washington and New Delhi have established enable working-level officials and technical experts from both countries to meet and discuss issues ranging from health cooperation to counterterrorism to clean energy.
But a solid bilateral relationship between two countries must rest on more than the personal chemistry of its leaders and government officials if it is to endure. After all, an inevitable component inherent in our two democracies is that elections will eventually lead to a turnover in leadership and other senior personnel. It is therefore essential for good working relations to develop beyond leaders and bureaucratic institutions. Close ties are essential among parliamentarians, judges, and state and local officials, but critical at the individual citizen level, too.
This is why our two governments work hard to foster exchanges and promote connections between business leaders and students and to promote tourism between our two countries. The size and success of the Indian diaspora in the United States is a recognition of the fruits of these efforts. It is not surprising that President Trump and Prime Minister Modi both highlighted in Houston – and will surely do so again when they meet in New Delhi – the strength and importance of our nations' people-to-people ties. This indeed represents the bedrock on which the US-India relationship rests and what will continue to drive our growing closeness in the decades and centuries ahead.
Mark Tesone is a Principal at The Asia Group, a strategic consulting firm in Washington. He is a retired US Department of State Senior Foreign Service Officer who from 2015 to 2018 served as the Minister Counselor for Political Affairs at the US Embassy in New Delhi India.
Disclaimer: The opinions and characterisations in this piece are those of the author and do not necessarily represent those of the US government.