India-Israel: A three-pronged partnership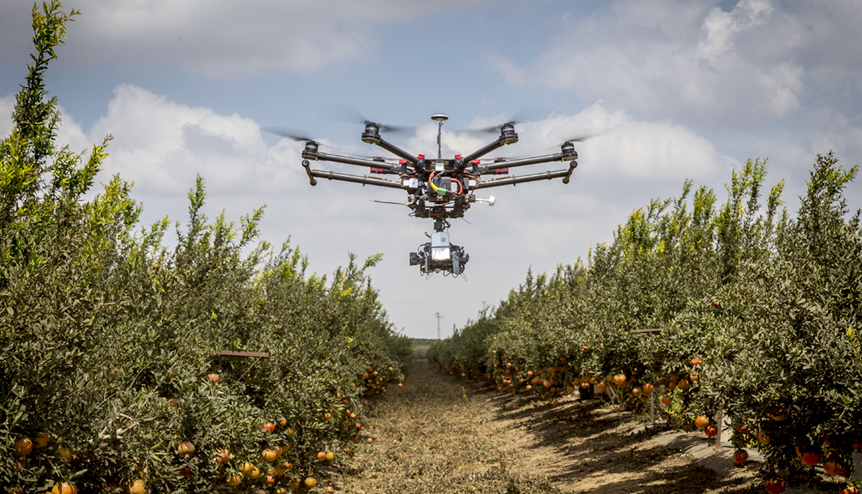 There are big opportunities for Israeli and Indian companies to profit in the areas of renewable energy, retail-tech and food-tech.
Highlights:
India's private sector can benefit from Israeli expertise in innovation, particularly in renewable energy, retail-tech and ecommerce, and Food tech.
Israeli strength in AI provides various opportunities to collaborate on innovative solutions that improve the efficiency of online sales and supply chain in India.
Food tech, a fast-growing sector, particularly in alternative proteins and plant-based health foods is finding a vast appeal in India, providing yet another opportunity for Israeli food tech start-ups.
Israel is famous in India for innovation in water management and treatment, agriculture and of course defence and homeland security. While there are and will be more success stories for Israeli companies in India in these domains, there are also inherent difficulties, particularly very long sale cycles.
In water and agriculture, there is an additional complication stemming from the gap between the ground reality in Israel and India (particularly rural India), which means the technology has to be adjusted before it can be implemented.
For the private sector in India, there are big opportunities in other areas where Israel leads in innovation. Three specific examples are renewable energy, retail-tech and e-commerce, and food-tech.
Solar energy efficiency boosted by Israeli technology
India has set an ambitious target of reaching 100GW in solar energy by 2022. With prices per kW decreasing, the need for efficiency in every aspect of the solar plants become crucial. Again, Israeli technologies have a lot to offer. One example is Vigdu V Technologies, a small R&D focused start-up with a series of hardware solutions for PV efficiency. A few of them involve tackling a type of energy degradation loss that occurs at solar panels, called PID, which is prevalent in many solar projects in India.
Vigdu sees India as an important market and is entering it with both direct sales and local distribution. It is further considering moving its manufacturing to India and is looking to establish partnerships revolving around joint R&D for local solutions. In particular, we are talking with local inverter manufacturers to design on their behalf an integrated anti-PID solution for their inverters.
Israeli retail-tech in India
India's consumers are poised to keep growing both in sheer numbers and in buying power. With growth comes fierce competition and the need to scale quickly and offer more value at better prices. Israeli strength in AI results in scores of innovative solutions that improve the efficiency of online sales and the supply chain as a whole.
Take for example, Flipkart's acquisition of the Israeli start-up Upstream Commerce in 2018. Arguably the most successful partnership created in the Israel-India corridor in recent years, it has given Flipkart the ability to automate its pricing and boost efficiency for its sellers.
This is an important tool in its battle with Amazon. To top it off, Flipkart leveraged this purchase to set up an R&D centre in Israel. We at Lucid IL strongly believe in this space and are working with one of India's leading retailers to bring the best of Israeli retail-tech to the Indian market.
Israeli food-tech for the Indian palate
Food-tech is one of the hottest sectors in start-ups these days, particularly in alternative proteins and plant-based health foods. India's new consumers are not missing out on this trend, and there is a demand for new products and tastes.
While most Israeli food-tech start-ups aim for the US market, Tel Aviv based Nimrana Consulting is placing its bets on India by designing health food products specifically for the Indian palate (and pocket). Lucid IL has partnered with them and with Elworld Agro, a Noida based organic food brand with pan-India as well as international sales.
While Nimrana is designing the products and the manufacturing process, Elworld is sourcing local organic ingredients, has invested in a manufacturing facility and will very soon start distribution through its online and offline channels. The first product, named Bar-Bar, is a unique energy snack which will bring the Indian consumers a nostalgic taste, re-invented.
India and Israel – just getting started
The natural friendship and partnership between India and Israel is beginning to bear fruit. In the coming years, we will see more and more partnerships for the benefit of both nations, across various and novel sectors.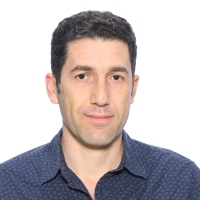 Dr. Tzakhi Freedman teaches at Tel Aviv University and is the founder of Lucid IL, a business-development firm promoting Israeli technology in India.