Global Edition – March 2019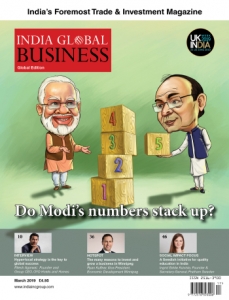 Global Edition – March 2019
Saloni Shah
As India's General Elections get underway, a closer look at Prime Minister Narendra Modi's report card on the economy and [...]
The Global Edition of 'India Global Business' tracks one of the biggest democratic exercises of the world – the upcoming Indian General Election – from the perspective of global investors. A Country Focus on Venezuela and a Region Focus on Saudi Arabia make up the wide subject-sweep this time.
Manoj Ladwa
A dispassionate look at the facts reveals recent statistics on employment need to be balanced against over-hyped election rhetoric, writes [...]
Saloni Shah
A Latin America analyst explains why it would be ill-advised for India to take any political policy position vis-à-vis Venezuela, [...]
Saloni Shah
The world's fastest growing large economy is taking clear steps toward its innovation dividend. Traditionally, India has embraced a legal [...]
Saloni Shah
A specialist on trade and investment within the India-Australia corridor traces the re-energising of this bilateral relationship as part of [...]
Saloni Shah
Will Yang is the Brand Director of OPPO India and in this interview he explores the Chinese electronics company's Make [...]
Saloni Shah
An expert explains the important developments that are likely to impact the Indian realty segment as the country edges towards [...]
Saloni Shah
Against the backdrop of a recent visit by Crown Prince Mohammed Bin Salman, India can be assured that Saudi Arabia's [...]
Saloni Shah
A strategic expert traces the recent India-Pakistan face-off to analyse what it means for geopolitics in South Asia. In my [...]
Saloni Shah
Adeeb Ahamed is the Managing Director of LuLu Financial Group, Tablez and Twenty14 Holdings. In this interview with 'India Global [...]
Saloni Shah
An expert explores some of the alternatives to the harsh H1-B regime in the US open to talented Indian investors. [...]
Saloni Shah
The US imposing increasingly stringent visa norms is in stark contrast to moves across the Atlantic, with the UK gradually [...]
Saloni Shah
The Indian government had taken a decisive stand in favour of Mauritius in the International Court of Justice (ICJ) at [...]
Saloni Shah
Whilst fixated on the ongoing national elections, India must not take its eye off Chinese tech giant Xiaomi as it [...]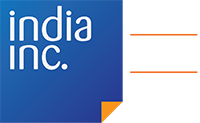 Sign-up to receive
FREE newsletters and regular
updates from India Inc.