India-Pakistan: Brinkmanship of a new era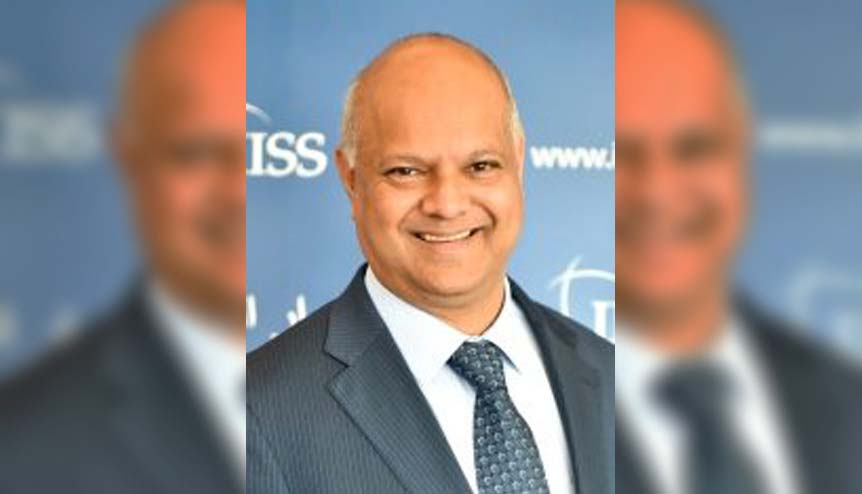 A strategic expert traces the recent India-Pakistan face-off to analyse what it means for geopolitics in South Asia.
In my last column I had written that with India's electoral season approaching, foreign policy would take a back seat, but added: "the single major exception could be in relation to terrorism, and thereby Pakistan, in the event there is another deliberately timed Pakistan-based terror attack against India". Sadly, such a terror attack took place on February 14 in Pulwama, killing 40 Indian paramilitary personnel, making it the deadliest attack in Jammu & Kashmir in three decades. Carried out by a radicalised Indian Kashmiri, the suicide bomb attack was publicly claimed by the Pakistan-based Jaish-e-Mohamed (JeM) terror group.
India's strike against Pakistan
While the Modi government was widely expected to retaliate, the nature of its retaliation 12 days later was bold but risky. From what we know so far, several Indian Mirage aircraft crossed into Pakistani airspace on February 26 to strike at a JeM terror camp in Balakot in Pakistan's Khyber Pakhtunkhwa province. India stated this "non-military", "intelligence-led", "pre-emptive action", aimed at punishing and preventing a further terror attack, had not targeted the Pakistani military and sought to avoid civilian casualties.
Yet, by this single move, India abruptly ended two decades of self-imposed restraint on conducting military retaliation beyond Pakistan-administered Kashmir, as well as on the employment of combat aircraft in this task. During the 1999 Kargil conflict with Pakistan, India's armed forces were specifically ordered not to cross the Line of Control (LoC) dividing Kashmir. This shifted with several covert special forces attacks during the Manmohan Singh government and the much-publicised "surgical strike" of September 2016 by the Modi government across the LoC into Pakistan-administered Kashmir (taking place alongside regular exchanges of cross-LoC artillery fire).
But, for the first time since both India and Pakistan became nuclear powers in 1998, India had now retaliated not only across the LoC, but beyond Pakistan-administered Kashmir against mainland Pakistan. India's "red line" on targeting had not only significantly shifted but notably expanded.
Moreover, all of India's earlier retaliation across the LoC had taken place with special forces. This was the first time that combat aircraft had been employed. Also, this was the first aerial engagement between the Indian and Pakistani air forces in nearly 50 years. During the Kargil conflict, for example, no kinetic action took place between the two air forces in a show of mutual restraint.
Military 'action-reaction' cycle
Nonetheless, this quickly led to a counter-retaliation by Pakistan's fighter aircraft against targets across the LoC in Jammu & Kashmir on February 27 morning. In language similar to that of India, the Pakistani government stated that its actions were "non-military", not targeting India's military and "avoiding human loss and collateral damage". The Pakistan foreign ministry stated that the Pakistan Air Force undertook strikes across the LoC from within Pakistani airspace. In the aerial engagement that occurred, an Indian Mig-21 Bison aircraft was shot down (by an air-to-air missile fired by a Pakistani fighter aircraft) and its pilot Wing Commander Abhinandan Varthaman was captured by Pakistan. His subsequent safe release and return to India as a hero helped de-escalate the crisis.
However, despite Indian official and quasi-official statements, questions remain over the actual number of casualties in the Balakot strike (with Pakistan and the international expert community disputing unofficial Indian estimates of terrorists killed or targets struck); the damage by the Pakistani strike in Jammu & Kashmir (with India denying the media access to any such site); and whether or not a Pakistani F-16 aircraft was also shot down by an Indian aircraft.
There is also some mystery surrounding the threat of a missile attack by India, "nuclear signalling" by Pakistan and the role of Indian submarines close to the Pakistani coast. Also, questions remain over any facilitatory role played by countries such as the US, UK, China, Saudi Arabia and the UAE in ensuring the return of the Indian pilot and the de-escalation of tensions, even as India has denied any mediation by third countries.
Worst tensions in two decades
Nonetheless, from what we do know so far, this sharp and sudden escalation of tensions between the two nuclear powers was the worst in nearly two decades, and brought the two countries almost to the brink of war.
Although neither India nor Pakistan wanted war, the unprecedented military "action-reaction" cycle increased the high risk of unintended escalation amidst the prospect of misperceptions, miscalculations and misunderstandings at a time of minimal communication and diplomatic relations. Alongside, the sharp emotional rhetoric by the mainstream and social media on both sides, with only a few exceptions, imposed greater public pressure on both governments to be tough on each other. Yet, the presence of nuclear weapons on both sides may well have ensured that nuclear deterrence worked and that the two countries did not go to war.
Although the crisis has currently de-escalated, tensions with Pakistan continue to remain high. There is regular and intense shelling across the LoC, reports of Unmanned Aerial Vehicles (UAV) being shot down, restricted closure of airspace, and harassment of diplomats in both countries. The start of India's General Election process will ensure a continued high level of defence preparedness alongside minimal diplomatic communication with Pakistan.
Diplomatic and military options in the future
Almost immediately after the Pulwama attack, India withdrew its Most Favoured Nation (MFN) status to Pakistan (initially granted in 1996 but never reciprocated by Pakistan). In effect, basic customs duty on all goods exported from Pakistan to India has been raised to 200 per cent with immediate effect. However, this will have minimal impact on Pakistan, with total bilateral trade at only $2.4 billion.
In the interim, therefore, there is a major diplomatic opportunity for the international community to pressurise Pakistan to take visible action to physically disrupt the activities on its territory of anti-India terror groups such as the JeM or the Lashkar-e-Taiba (LeT), both of which the Indian security establishment considers to be "semi-state" actors in view of their links to the Pakistani security establishment.
The Pakistan government has formally banned the JeM as a terror group since January 2002, and the UN Security Council's 1267 Sanctions Committee since October 2001. Yet, it continues to openly operate within Pakistan, including fundraising through its operational front, the religious and social charity, the Al-Rehmat Trust, as well as through its weekly online magazine and an active website.
Unfortunately, the post-crisis diplomatic effort by the US, UK and France to designate JeM chief Masood Azhar as a global terrorist under the UN Security Council 1267 committee failed when China blocked it on March 14 for the fourth time. Such a move has been attempted for nearly a decade now, with no success.
As a result, India will now renew its diplomatic efforts to place Pakistan on the "black list" of the multinational Paris-headquartered Financial Action Task Force (FATF) in terms of terror financing. In June 2018, Pakistan was placed on its "grey list" and put on notice to be "blacklisted" by October 2019 if it did not curb money laundering and terror financing. However, China currently chairs the FATF.
A key Indian policy priority of seeking to isolate Pakistan from the international community will be difficult to achieve. Even though all major countries condemned the Pulwama attack, the UN Security Council's press statement could have been stronger; in the title and introductory paragraph, it referred only the "suicide bombing" in Jammu and Kashmir, as opposed to "a terrorist attack" in relation to earlier events in Iran's Sistan-Baluchestan province and northern Afghanistan.
Also, the Organisation of Islamic Cooperation's (OIC) political resolution, emanating from their Foreign Ministers meeting in Abu Dhabi on March1-2, is strongly critical of India's position on Jammu & Kashmir, including an affirmation that "any political process/elections held under foreign occupation cannot be a substitute to the exercise of the right of self-determination by people of Jammu and Kashmir as provided in the relevant Security Council Resolutions and reaffirmed in the Millennium Declaration of the UN General Assembly" And, the joint Russia India China (RIC) Foreign Minister's statement of 27 February "strongly condemned terrorism in all its forms and manifestations", but without mentioning the Pulwama attack or Pakistan.
Also, China continues as Pakistan's single-largest investor, by far, through its ambitious plans for the China Pakistan Economic Corridor (CPEC). While the UAE has recently provided Pakistan a $3 billion deposit, Saudi Arabia has announced a $20 billion investment in Pakistan.
But, what happens if/when there is another terror attack in India by Pakistan-based terror groups? Militarily, India's air strikes will continue to have an impact on the next Indian government. Whatever its political ideology, there will be no going back. No Indian National Security Advisor (NSA) can from now on take-off another retaliatory strike against the Pakistan mainland from the menu of options presented to any prime minister in the future.
Rahul Roy-Chaudhury is Senior Fellow for South Asia at the UK-based International Institute for Strategic Studies (IISS).