Make in India helps balance supply chains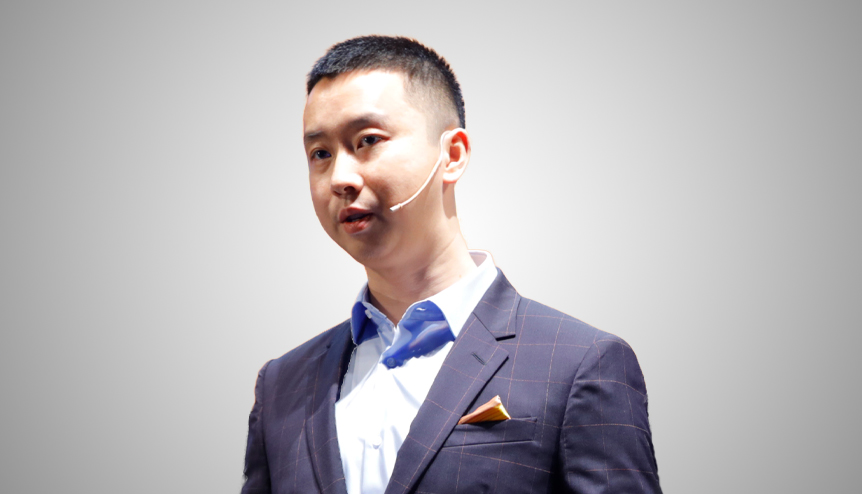 Will Yang is the Brand Director of OPPO India and in this interview he explores the Chinese electronics company's Make in India trajectory, plans to nurture the Indian start-up ecosystem and explore the untapped vernacular market in the country.
What are the main driving factors behind a recent Telangana government tie-up?
OPPO has consistently remained dedicated in providing products infused with art and innovative technologies. Through our partnership with Telangana government, we aim to provide technical expertise and mentoring support to start-ups helping the government create a supportive start up ecosystem. Reinforcing our commitment to the Indian smartphone market, we plan to support budding Indian entrepreneurs in their journey towards developing and growing their respective start-ups
The Government of Telangana has shown a positive intent in fostering a conducive ecosystem of entrepreneurship in the state, we hope to encourage and together build innovative solutions that will transform the smartphone industry across the country.
What are some of the areas OPPO plans to nurture within the Indian start-up ecosystem?
We want to create a supportive start up ecosystem for working in camera and image processing, battery, networks (5G), system performance, payments, Artificial Intelligence (AI) and gaming.
We want to help the start-ups in the above-mentioned areas that are also strategically in line with OPPO as a smartphone first company, to grow by providing technical expertise and mentorship, working as an Accelerator and helping them with Market Access.
How is the company's R&D centre in Hyderabad shaping up?
India as a country is indeed incredible and Make in India as a concept is adding to the grandeur of the country. It's a vast and fast-growing country and one of our priority markets. We are focused towards offering experiences that are relevant and customised. To do that, we need to understand the market in depth and identify the needs of the Indian consumers and our R&D centre in Hyderabad has helped us gain that knowledge and insights into our young customers
This year we will be deeply involved in the R&D of AI, 5G and other frontier technologies. We expect to make breakthroughs in 5G soon, aiming to become one of the first manufacturers to launch 5G smartphones in 2019. We will strive to keep innovating technology to give our consumers the best and most advanced products.
How has the Indian mobile phone market evolved in recent years?
India today is the second-largest smartphone market in the world with an ever-evolving customer base across platforms. India's growth trajectory has set an example for new and existing smartphone brands to cater to such a dynamic market like India. As of now there are 300 million smartphone users in India with technology being a great enabler for the masses and is poised to revolutionise the untapped vernacular market too.
India is a key growing and potential market for OPPO. To cater to our consumers in India, we invested in market research to better understand the trends, consumer demands and behaviour. As compared to the global markets, India has a diverse set of consumers with demands that vary from region to region, but we are gradually progressing the basis of our understanding of the market to fulfil the consumer demands.
What has been the trajectory of the company's Make in India journey?
Our Make in India journey has been extremely productive. Our mission is to let our extraordinary users enjoy the beauty of technology and art. India is a key growing market for us and it was imperative for us to invest in market research to better understand the trends, consumer demands and behaviour.
Our R&D centre in Hyderabad has helped us gain important insights to study these demands. We are also assembling printed circuit boards (PCBs) at our manufacturing plant in Noida. We today have two manufacturing plants in Noida which help us manufacture products in India. The advantages for manufacturing units locally has helped us meet high product demands in the country and hence, maintain the balance in the supply chain.
Along with our manufacturing plants in Noida, we have recently announced about setting up a Greenfield Electronic Manufacturing Cluster (EMC) in Greater Noida to manufacture electronics and accessories locally. Being set up by TEGNA Electronics Private Limited (TEGNA) along with OPPO and a few Indian companies, EMC will be used to manufacture electronics and support accessories locally in the country as well as generate huge employment opportunities of around 25,000-30,000 jobs.