Millions of jobs lost in India… Really?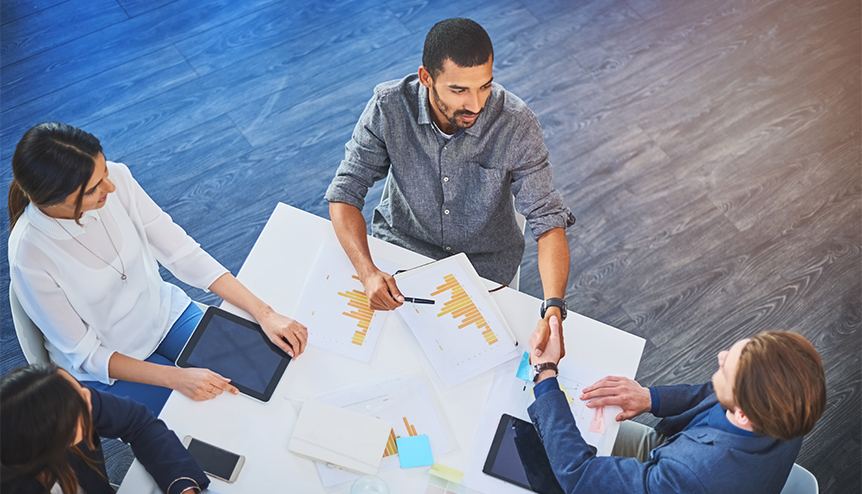 A dispassionate look at the facts reveals recent statistics on employment need to be balanced against over-hyped election rhetoric, writes India Inc. Founder & CEO Manoj Ladwa.
"There are three kinds of lies – lies, damned lies and statistics."
Mark Twain popularised this saying, which he attributed to 19th century British Prime Minister Benjamin Disraeli. In this Indian election season, statistics are being bandied about by all sides, leaving many voters confused about the truth.
Recently, a controversy has broken out over a report in a financial daily that claimed the government has suppressed a National Sample and Survey Office (NSSO) report that said the unemployment rate in India was at a 45-year high of 6.1 per cent. This closely followed a report by the private sector Centre for Monitoring Indian Economy (CMIE) that claimed, among other things, 11 million jobs had been lost in 2018.
The Opposition latched on to these two reports to charge the government with having failed big time to create jobs.
How credible is this allegation?
A dispassionate look at the facts will show there is not enough material to reach any conclusion on employment, let alone one that puts the figure at a 45-year high.
For starters, the NSSO report being relied on by the Opposition is not even complete. "The periodic labour force survey (PLFS) report of NSSO is not yet finalised. It's a draft report which has not been verified by the government," Rajiv Kumar, Vice Chairman of Niti Aayog, the government's official think tank, told the media recently.
Then, soon after the controversy over the leaked NSSO report surfaced, noted economist Ila Patnaik wrote: "Jobs data in India is notoriously bad and contradictory… simply agreeing on how to measure job growth in India is a well-nigh impossible task." She added that the process followed in India is marred by flaws.
Just for the record, Ms Patnaik was appointed Principal Economic Advisor to the Government of India by the previous UPA government and had criticised the Modi government's decision to demonetise high value currency notes. So, her views cannot be dismissed by proponents of the rising unemployment theory as those of someone sympathetic to the current government.
Then, as Indian Finance Minister Arun Jaitley wrote in his blog, it would strain economic logic to suggest that the world's fastest-growing major economy was simultaneously also grappling with a four-and-a-half decade high unemployment crisis.
Such a high unemployment rate would inevitably have led to serious social unrest and labour militancy across the country. Yet, India remains peaceful and industry is chugging along without any signs of labour unrest or industrial strife.
There is also a counter-view that the Opposition parties have completely ignored. A survey by the Confederation of Indian Industry (CII), India's leading business association, showed 13.5-14.9 million jobs being created every year over the last four years. This survey covered more than 105,000 firms of varying sizes across 28 Indian states and from various sectors.
Provident fund (PF) records corroborate this finding. PF is a corpus to which every employee in the organised sector has to make a monthly contribution, matched by their employer, which they can withdraw at the time of retirement or in case of certain emergencies. Employees Provident Fund Organisation (EPFO) data shows 8 million jobs were created between September 2017 and September 2018.
There's other supporting material as well. Over the past five years as many as 118 new mobile phone factories have come up in India. Is the Opposition trying to suggest that these are manned by robots? Then, apex IT industry association Nasscom's data says India's IT sector has created as many 873,000 jobs over this same period. That's about 175,000 new jobs every year!
But let's not forget: this is election season. I am certain that before the polls are over, more such controversies will surface and you will see more instances of seemingly credible information being used to tarnish opponents.
That's part of the din of battle in every Indian election.