Living the American Dream: A possibility or not?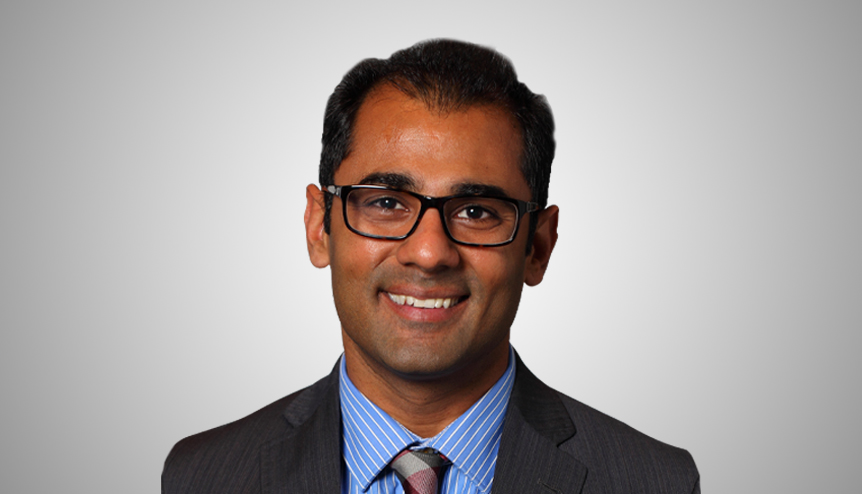 An expert explores some of the alternatives to the harsh H1-B regime in the US open to talented Indian investors.
The IT revolution expanded the golden American dream beyond science professionals and brought it within the grasp of millions of young ambitious Indians seeking a better future for themselves.
However, changes to immigration rules over the past two-three years in the US has brought this dream to a grinding halt.
Slew of adverse H-1B changes in the US
The United States Citizenship and Immigration Services (USCIS) has begun interpreting specialty occupations very narrowly by focusing only on the first criterion — whether a Bachelor's degree is required for the job or not — without considering the other three criteria laid down in the Department of Labour's Occupational Outlook Handbook.
This has led to a surge in denials of new and renewal H-1B petitions. Since Indians account for 75 per cent of all H-1B visas, this move, which seems to be aimed at denying entry to Indian professionals, has hit Indian IT companies hard.
Secondly, companies sponsoring H-1B petitions are now required to share more internal information as part of the application process. In a charged political climate, employers fear the introduction of the New Labour Condition Application form (LCA) is aimed at discouraging the hiring of foreign workers in the first place.
Thirdly, applications deemed incomplete or containing errors are being simply rejected by USCIS without applicants being offered an opportunity to redress the issue. This change is particularly troublesome for renewal applicants because rejection of the application places the applicant at risk of deportation. Further, employers of such applicants face increased uncertainty as their business may see the exit of key talent without the option of remedial measures like rectification of the error in the petition.
Another significant change, which is likely to be finalised soon, is the withdrawal of work authorisation for spouses of H-1B visa holders. This means tens of thousands of skilled individuals may be forced to sit idle at home and Indian families in the US will have to manage with just one earning member.
Finally, there have been suggestions that the practice of granting one-year extensions to H-1B visa holders with pending Green Card applications may be terminated. With Green Card processing times varying from 20 years to 158 years, this move may force millions of H-1B workers in the US to compulsorily move back to their native countries.
Impact of the H-1B chaos
The impact of a slew of regulatory changes combined with the clear intent to discourage Indian H-1B petitions is beginning to show in the numbers.
Denial rates for Indian IT companies range between 20 per cent to 40 per cent while it is just 1 per cent for American companies like Amazon, Google, Facebook, and Microsoft.
There has been a surge in Requests for Evidence (RFE) issued by USCIS, which delays approval until additional evidence is submitted and puts the applicant at risk of even rejection of the petition.
In the Fiscal Year 2017 – between October to September 2017 – USCIS issued RFEs for 21.4 per cent of all applications. This rose to 38 per cent in 2018. Now, this has surged to 60 per cent of all H-1B applications filed in the first three months of FY 2019 – between October and December 2018.
It is unclear whether USCIS' narrow interpretations and numerous rejections will stand the test of judicial review. However, the net effect of these changes is for young Indian students and professionals to look for alternatives to the H-1B visa.
Alternatives available to Indian Professionals
Nearly half of Fortune 500 companies were founded by first or second-generation immigrants. US tech giants like Amazon, Microsoft, Google and Intel are among the top 10 employers of approved H-1B applicants. Amazon itself, was the second highest guarantor of H-1B visas in 2017.
Yet, there is widespread perception that Indian professionals are merely stealing jobs from American workers. NASSCOM has begun lobbying with the US government to change the perception that Indian IT companies and professionals from India don't really add value to the US economy. However, this may be a case of too little too late.
This is probably why Indians have begun exploring alternatives like the EB-5 visa.
This investor visa offers a possible three-four years or so route to a Green Card in the US through investment in a US commercial enterprise.
The requirements of this visa include:
An at-risk investment of $1 million ($500,000 only for projects in Targeted Employment Areas) in a commercial venture in the US
Investments can be made directly into an own project or by pooling funds with other investors into a Regional Center project.
Creation of 10 permanent jobs in the US.
For a professional planning to settle in the US, investing $500,000, which may well be recovered if the commercial enterprise is well managed, is a small price to pay for freedom from the existing uncertainties.
The H-1B visa is a non-immigration work permit. The EB-5 visa, on the other hand, leads to conditional permanent residence in possibly three-four years of filing of the I-526 petition.
With a Green Card in hand, one can work, study, set up a business, or even retire in the US without any restrictions. Children can study as an in-state student and can begin their careers as permanent residents free from the restrictions of imposed by H-1B or other non-immigrant work permits.
The H-1B impact is clearly visible considering India exceeded its per-country cap of 700 EB-5 visas for the first time ever in 2018.
Business-friendly immigration policies — not anymore
Ostensibly aimed at promoting Trump's Buy American and Hire American policies, tough new H-1B rules and narrower interpretation of existing rules are likely to have an adverse impact on US businesses over the long run.
This is primarily because the US does not have the infrastructure to replace millions of foreign skilled workers in a span of a few years. The perception of Indian professionals stealing jobs from US workers is plain wrong. US companies need foreign talent as much as foreign workers need challenging opportunities abroad.
Ambitious young individuals from India, Vietnam, and other developing nations sought to study US as the first step towards post-study practical training, job opportunities in the US, and, ultimately, the US Green Card.
These youngsters served as a ready pool of talent for US business and companies and contributed to the competitive edge that American companies held over their global peers.
With foreign talent being discouraged from working in the US, students and professionals are likely to explore alternative destinations like Canada, with US companies being the ultimate losers in this process.
Further, the recent immigration changes mark a paradigm shift in the way immigration was managed in the US. American employers are facing government intervention in what is essentially a business decision — that of hiring foreign talent.
With USCIS exercising wider discretionary power to interpret the rules narrowly, employers are likely to find themselves in violation of immigration rules without ever intending to do so. This brings up prospects of stringent audits followed by tough penalties.
Conclusion
It would be naive to expect things to go back to status quo on the H-1B front. Hence, Indian professionals would do well to explore EB-5 and other less-controversial options to increase their chances of living the American Dream.
Vivek Tandon is the Founder & CEO, EB5 BRICS – a leading EB-5 firm in India – and a US-licensed lawyer and an investment banker.