India's roadmap to an innovation economy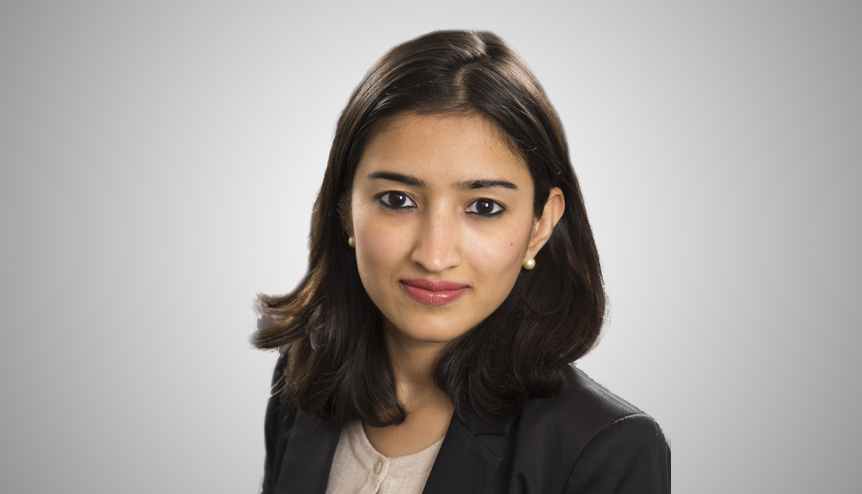 The world's fastest growing large economy is taking clear steps toward its innovation dividend.
Traditionally, India has embraced a legal framework that viewed intellectual property (IP)-led innovation as a cost attached to foreign investment. However, since the inception of the National IP Rights Policy in 2016, Indian policymakers have begun to acknowledge IP as a tool that could both inspire domestic innovators and help commercialise their ideas — a win-win situation that would even enable foreign innovators to bolster transformative innovation and creativity, sustain the momentum of India's rapidly growing economy, and catalyze its transition into a knowledge-based economy.
Last month, the US Chamber of Commerce 2019 International IP Index charted India's progress, ranking them 36th out of 50 economies, an eight place jump from 44th in the 2018 Index. The seventh edition of the IP Index analyses the global innovation climate in 50 economies, ranking them against 45 unique indicators. Benchmarking activity critical to building an innovation-led economy, the Index reveals that robust patent, trademark, copyright, and trade secrets protections underpin modern knowledge-based economies. It presents an objective, data-driven view of global competitiveness based on criteria used by cutting-edge innovators in the business community when deciding where to invest.
The IP Index shows that economies with robust IP protection tend to see higher rates of economic growth, foreign investment, and employment opportunities. Such economies are 70 per cent more likely to maintain sophisticated environments capable of producing innovative outputs. Additionally, these economies are nearly 40 per cent more attractive to businesses and foreign investors, and 33 per cent more likely to see private sector investment in research and development (R&D) activities. Their work force enjoys a 78 per cent average increase in the competitiveness of human capital, with 67 per cent more workers employed by knowledge-intensive sectors.
For the second year in a row, India's score represents the largest gain of any country measured on the IP Index, which analyses over 90 per cent of the global gross domestic product. The improvement reflects important reforms implemented by Indian policymakers aimed at building and sustaining an innovation ecosystem for domestic entrepreneurs and foreign investors alike. Particularly, the improved score sheds light on the incremental yet consistent efforts of the Government of India (GOI) to improve the country's innovation ecosystem per the 2016 National IP Rights Policy.
Also demonstrating a greater alignment with the international IP system, India's score on the IP Index was bolstered by its accession to the World IP Organization (WIPO) Internet Treaties, which extended the provisions of copyright protection to the digital environment, empowering artists and owners with economic rights to negotiate with digital platforms and distributors. Moreover, for the first time, India announced a framework dedicated to addressing patent disputes and expediting patent applications through a Patent Prosecution Highway with the Japan Patent Office. India stands to gain by extending this framework to the UK, the US, and other trade partners as well.
India's score also reflects a growing investment in foundational policies, including consistent consultations with stakeholders on new IP policies and the launch of nationwide educational and awareness programs. In fact, India ties for the top spot with Brazil and Japan for providing targeted incentives for small and medium enterprises (SMEs) and startups to create and use IP assets, like expedited reviews of patent filings, reduced filing fees, and availability of technical assistance. With robust implementation, India's IP framework for SMEs and startups would enhance its competitiveness in R&D-intensive industries and serve as a model for similar economies to emulate.
Nonetheless, Indian policymakers will need to introduce additional reforms to encourage risk-taking and long-term R&D investors and attract cutting-edge innovation and creativity. Currently, businesspeople remain perplexed by superfluous patentability requirements, including provisions to prove the enhanced therapeutic efficacy e of innovative medicines — an obstacle that Indian innovators will undoubtedly run into in the near future. Patent applications are subject to lengthy pre-grant opposition procedures, and India offers no regulatory data protection. Further, if a patent is granted, enforcement of its full term of 20 years remains a challenge — either due to the looming possibility of price controls on patented products after a five-year period, or the threat of compulsory licenses at any given time. Barriers to licensing and technology transfer, including strict registration requirements, continue to plague innovators.
In another area of Indian excellence — the cultural arts and entertainment — more must be done to safeguard the creative industry from piracy. India's move to criminalise film piracy is a progressive step, but it remains difficult to pre-determine damages for other copyright infringement, which keeps piracy rates high. The lack of transparency with regard to seizure of counterfeit goods is a source of frustration for IP-intensive businesses. India also has yet to formalize legislation on trade secrets protection, an important piece of a complete IPR framework.
In addition to the specific IP policy reforms that remain unaddressed, Indian policymakers would benefit greatly by using the IP Index as an overarching roadmap in its coveted transition into a knowledge economy. Three policy changes would help: first, Indian policymakers could identify reforms and avenues to strengthen the country's innovation ecosystem by investing more in R&D capabilities, improving the education system, and developing human capital. The growing introduction of IPR education in middle and high school is a welcome step. The GOI could also collaborate with foreign law institutions to adopt IPR curricula in line with global best practices.
Second, Indian policymakers could consider targeted incentives that encourage industry-academia collaboration. A closer working relationship could address the gap between commercial science and market demand to accelerate innovative outputs and enable the commercialization of those outputs. Both the government and industry can work with the private sector to disseminate the outcomes of any joint collaboration, including, for instance, the Pfizer-IIT Delhi Innovation and IP Program, the Qualcomm 'Design in India Challenge', or Viacom18's partnership with the GOI on anti-piracy awareness.
Lastly, India's peer economies offer valuable lessons on what not to do. In a piece for the Economic Times in 2017, I argued that to sustain its economic growth trajectory, India needed to continue reforming, integrate itself into the global value chain, and adapt to the Fourth Industrial Revolution. This still holds true today; if its economy falters, India risks falling into the 'middle-income trap' — the point when rapidly growing countries lose momentum, stagnating economic growth. At this point, they are no longer low-income, resource-driven economies, but have also failed to make the transition to high-income, high-innovation economies. Brazil and South Africa are cases in point.
Innovation has revolutionised life in India, but it will need to position itself as a disruptive innovator to realize the innovation dividend. Frugal innovation may be a great place to inculcate a mindset of both creativity and efficiency, but a robust IPR framework can attract long-term investments, bringing the current Indian economy closer to an innovation-led, knowledge-based one. The IP Index shows that economies with a robust IPR framework are significantly more capable of transforming their economies through sophisticated, state-of-the-art technologies. India will need to master IPR to prepare for tomorrow's intangible economy and compete in the Fourth Industrial Revolution. Thankfully, it is already on the move.
Hemal Shah is Director for India and Emerging Markets at the US Chamber of Commerce's Global Innovation Policy Center (GIPC) in Washington DC.