The many reasons to invest and grow a business in Winnipeg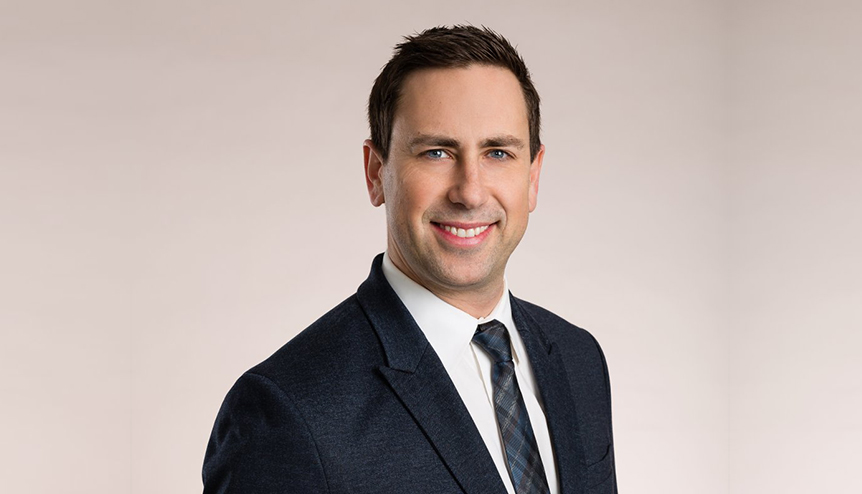 A senior representative of the Canadian city's economic development agency lays out a series of attractive factors for Indian companies to consider as part of their expansion plans.
Trading ties between Canada and India have been mutually beneficial for investors in both countries for many years. When it comes to the best place in Canada to maximise investment opportunities, there is one city that is being increasingly recognized as a world-class commerce hub, well-positioned to help businesses flourish.
That city is Winnipeg, Manitoba – a bustling and industry diverse city that is located in the longitudinal centre of Canada. Thanks to a welcoming business community and affordable corporate costs, Winnipeg's appeal as a destination for investment and trade has never been brighter.
Winnipeg's population is approximately 749,500, making it Canada's seventh-largest metropolitan centre. The city has a longstanding economic base in several industry sectors including agribusiness, advanced manufacturing, information and communications technology, and transportation and distribution, among others. These industries have created a highly diversified economy, leading to market stability and a reliable talent pool for jobs of all skill levels. Research and innovation is readily accessible in Winnipeg, which houses Canada's only Level 4 bio-containment laboratory and about 40 additional R&D institutions across various sectors.
Another Winnipeg advantage is the city's affordability and cost of doing business. In 2016, the accounting firm KPMG recognised the city as being the most cost-competitive of any jurisdiction in the US and Western Canada. These advantages are realised across a variety of indicators, including some of the continent's most affordable utility rates, inexpensive commercial and warehouse leases, and some of the country's most attractive home ownership costs of any major city.
Winnipeg is well-connected to global markets, and its geographic location is a particular advantage for companies looking to trade with the rest of North America. Located only 100 kilometres away from the fourth largest Canada/US border crossing, Winnipeg is one of the closest major Canadian municipalities to Mexico City. Transportation and distribution routes also exist through fibre-optics, air, road, and rail.
Multiple Winnipeg transportation and shipping solutions can be found at CentrePort Canada, North America's largest inland port and Canada's first dedicated foreign trade zone. This tri-modal inland port includes access to three Class 1 rail carriers, a "5 minutes to 55mph" trucking expressway, and proximity to Canada's busiest cargo airport with the most dedicated freighter flights. When it comes to getting goods to market quickly across North America, CentrePort Canada provides a central-point commerce hub that businesses can take advantage of to scale up their North American operations.
Indian companies looking to invest in Winnipeg have access to an international workforce, including a sizable Indo-Canadian population. Immigration into Winnipeg from India has been steadily increasing in recent years, with over 9,500 people emigrating here from India since 2011 alone. Nearly 80 per cent of these immigrants arrived through the Manitoba government's Provincial Nominee Programme, an innovative program designed to attract economic immigrants to build their careers in the province. Since the program's inception in the 1990s, over 11,500 individuals have settled in Winnipeg from India – creating one of the fastest-growing ethnic communities in the city.
Canada is an ideal place for investment from India, as the country has a sterling pro-business reputation. Recognized by the World Bank as the easiest place in both the G7 and OECD to start a business, and highlighted by Forbes as being the second-best country in the G20 for doing business, Canada is a prime location for Indian investment.
Indian companies investing in Winnipeg have seen success here. Integrated travel solutions provider Riya Group established an office in Winnipeg in 2013, its first Canadian footprint. Even today, Riya Winnipeg office is one of only a dozen found anywhere in North America – a testament to Winnipeg's ability to demonstrate a successful business outcome. Another global company, Hinduja Global Systems (HGS), recently expanded into Winnipeg to grow its contact centre operations. Headquartered in Bangalore, HGS saw that creating jobs in Winnipeg allowed the company to scale up quickly and cost-effectively, while taking advantage of the city's diversity to offer a multilingual global service.
Winnipeg is also a successful centre for foreign acquisitions, creating additional investment opportunities for investors to diversify their portfolio with Canadian companies. Mumbai-based Avantha Group Company CG is one of the city's best examples of this practice in recent years. The Avantha Group, one of India's leading business conglomerates, recognized the opportunity for market growth in Winnipeg's manufacturing sector through its CG group company. CG established itself in Winnipeg in 2005 through acquiring the Pauwels group, where it took on the role of manufacturing medium-and large-scale power transformers for utilities across Canada. In 2015, Avantha Group Company CG announced the sale and divestiture of the same manufacturing plant to PTI Holdings Corporation, for an enterprise value of CAD$20 million.
If you're thinking of investing in Winnipeg, there are many opportunities and resources that can help you find success. Export Development Canada offers financing support for inbound foreign direct investment, including flexible financing loan options for foreign buyers of Canadian goods and services, as well as lines of credit for foreign companies who are purchasing from Canadian companies. Greenfield and brownfield investment (with or without CAPEX) are provided support through EDC's programmes.
Companies looking for more information about opportunities in Winnipeg can contact the Canadian Trade Commissioner Service, which has offices in eight Indian centres. Businesses looking to do business in Winnipeg should take particular note of the variety of industry-specific tax incentives that exist within the province, including:
Scientific Research and Experimental Development (SR&ED) Tax Incentive, and Manitoba Research and Development Tax Credit: combined tax credit rate of 32 per cent of eligible R&D expenses for foreign-controlled companies, subsidizing research costs for innovative research
Manufacturing Investment Tax Credit: 9 per cent provincial credit applied against corporate income tax payable
Interactive Digital Media Tax Credit: up to 40 per cent of remuneration to Manitoba employees working on eligible projects
Small Business Venture Capital Tax Credit: provides a non-refundable Manitoba tax credit of up to 45 per cent to individuals and corporations who acquire equity capital in eligible Manitoba enterprises
Entrepreneurs looking to build their business in Winnipeg can also access the Start-Up Visa Program, giving them an opportunity to establish a new business or grow in a new environment with support from Winnipeg's business development experts. Qualifying entrepreneurs will have access to a temporary work permit in as little as eight weeks, and permanent residence in as little as 12 months. Other benefits include an office space, networking, accounting, and mentor support through the Manitoba Technology Accelerator.
Finally, YES! Winnipeg is a local private sector-driven team whose focus is to help attract foreign direct investment. The YES! Winnipeg team continually brings in new companies to the city while assisting existing businesses to succeed and expand thanks to its close relationship with the city's business community, access to market data, and personalised research for companies looking to expand or locate in the city. If you want to know more about how Winnipeg is the right fit for your company, contact us today.
Flourishing industry sectors, geographic and time zone advantages, and transportation assets make Winnipeg an exceptional draw for businesses of all types and sizes. When looking for your next space to invest or grow your business, consider Winnipeg – we would be excited to show you our city's advantages, and how Winnipeg can be a part of your success.
Ryan Kuffner is the Vice-President of Sales and Business Development for Economic Development Winnipeg (EDW), and the leader of the YES! Winnipeg business attraction initiative.