North America Edition – 31 Jan-13 Feb 2020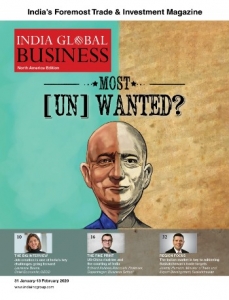 North America Edition – 31 Jan-13 Feb 2020
Saloni Shah
Indian Commerce Minister Piyush Goyal's rebuke of Amazon chief Jeff Bezos, during his recent visit to India, needs to be [...]
The North America Edition delves into Amazon's expansion model and the message of fair play that India has very firmly set out for the tech giant. Expert analysis across different sectors, including a view from the OECD on the Indian economy and a take on US-China rivalries, make up the rest of the package.
Saurabh
Indian Finance Minister Nirmala Sitharaman has delivered a realistic Budget for 2020-21. The three most exciting points are the increase in the government's spending on infrastructure to $59 billion, an increase of $8 billion over the current year [...]
Saurabh
At a historic juncture when the UK has just severed its 47-year relationship with the European Union (EU), it is the perfect to time to be doing a health check on some of its winning partnerships around the world. [...]
Saurabh
By ensuring that even the biggest investors like Amazon strictly follow the law, the Modi government is putting in place a rules-based business environment where everyone can compete fairly.
Manoj Ladwa
India Inc. Founder & CEO Manoj Ladwa looks back at the long and arduous journey of the UK's exit from [...]
Saloni Shah
Following the appointment of Sri Lankan President Gotabaya Rajapaksa, India's relationship with the island nation could potentially enter a new [...]
Saloni Shah
Poland's third-largest city has been on a regeneration and reinvention mission from its industrial past in an effort to attract [...]
Saloni Shah
'India Global Business', investor and early-stage advisor Deepali Nangia discusses her approach to investments and shares recruitment practices...
Saloni Shah
The Access India Programme, launched in the UK as a sub-set of the Indian government's Make in India programme three [...]
Saloni Shah
Over the last five years, India has emerged as one of the key leaders of the global solar power market. [...]
Saloni Shah
Respected western publications such as The Economist and others are echoing the angst of the old Indian elite who have [...]
Saloni Shah
An Oil & Gas expert analyses how the US's strike on Iranian general Qasem Soleimani will affect India's oil sector. [...]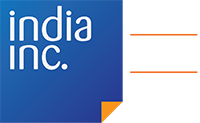 Sign-up to receive
FREE newsletters and regular
updates from India Inc.