US-China rivalries and the courting of India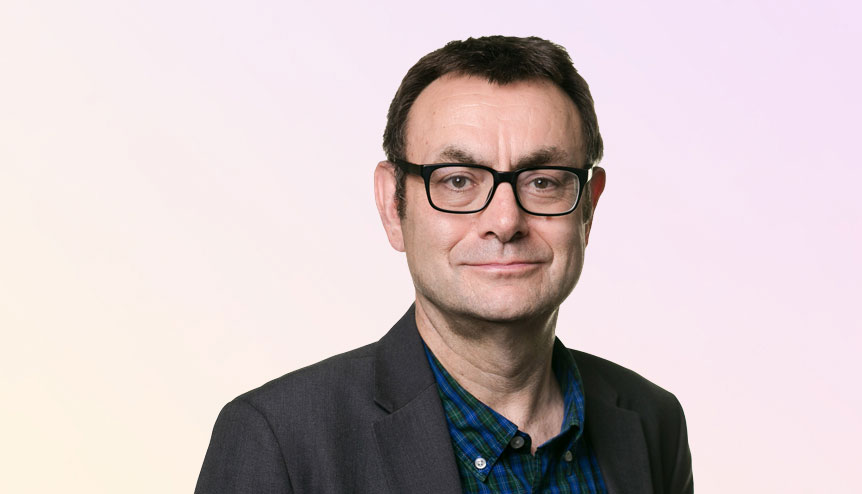 Our columnist, a US policy and relations expert, discusses the US-China relationship and the theories behind the emergence of a cross-national bloc to restrict Chinese ambitions.
Highlights:
The US-China rivalry puts India centre stage in US thinking.
The scope of the US-China rivalry remains locked into the logic of strategic competition around trade, the Belt & Road Initiative and China's apparent military ambitions.
Despite the US stressing on India's importance as a strategic partner, the US administration's tendency to differ and contradict its tone keeps India sceptical.
In mid-January, President Trump hailed the conclusion of a "phase one" trade deal between the US and China as "…a momentous step, one that has never been taken before…". Other commentators were however much more guarded. The Wall Street Journal noted that the agreement was a mere ceasefire. US tariffs largely remain in place and it is unclear if the Chinese authorities have the capacity to deliver on their promises to increase their purchases of US goods and farm products. More importantly, the two countries remain locked into the logic of strategic competition around trade, the Belt & Road Initiative (BRI), and China's apparent military ambitions. The scope of their rivalries has been growing, rather than receding, as China has sought to establish a presence across the Pacific, in the Arctic and in outer space.
Although President Trump also has hopes that Indian-American votes might play a part in re-electing him later this year (hence the 50,000 strong event addressed by Trump and Narendra Modi which was held in Houston in late September 2019), US-China rivalries put India centre stage in US thinking. India, along with Japan, is seen as a cornerstone in containing Chinese ambitions.
In its June 2019 Indo-Pacific Strategy Report, the Department of Defense reiterated claims that China was seeking to establish itself as a regional hegemon, embraced the concept of the Free and Open Indo-Pacific (FOIP) initially championed by Japan and emphasised the importance – within this context – of India and its Act East policy. FOIP will, the strategy report asserted, not only require military commitment but also the use of soft power so as to match the BRI by backing connectivity projects and infrastructural development across Asia.
Vice-President Mike Pence had spoken in similar terms to the Hudson Institute in October 2018. His speech made US anxieties about China abundantly clear: "To advance our vision of a free and open Indo-Pacific, we are building new and stronger bonds with nations that share our values across the region, from India to Samoa. Our relationships will flow from a spirit of respect built on partnership, not domination." Pence also served as the administration's point man in criticising the BRI. It was, he argued, a vehicle for Chinese expansionism. Nations were being trapped through debt diplomacy because the costs of what Pence depicted as sub-standard infrastructural development projects could never be repaid.
This was an abrupt policy change. Although the Trump administration pressed its case against China with unprecedented vehemence and committed itself to the principle of a free and open Indo-Pacific with unparalleled vigour, there had been earlier efforts stretching over at least two decades to draw India and the US closer. In June 2016, during the Obama administration's final months, India was designated a major defence partner and, on this basis, the US has sought to strengthen defence cooperation, information-sharing and interoperability.
Will all of this usher in a new age? Will, as US strategists appear to hope, a unified cross-national bloc emerge that will check and curtail Chinese ambitions? Will India serve as a cornerstone?
While India has come a long way since the days when it championed its non-aligned status, there are solid reasons for scepticism. First, the US has not put its money where its mouth is. Congress, as well as the Pentagon, may have talked of constructing an alternative to the BRI, but measures such as the BUILD Act – which was passed in 2018 – and initiatives such as Prosper Africa – which was launched by former National Security Advisor John Bolton – offer very little funding and are based on unproven claims that initial seed money will generate largescale private sector investment. Second, the administration speaks with different and often contradictory voices. While some have stressed on soft power and the importance of allies and partners, the White House has pursued its own agenda. It has celebrated tariffs and the pursuit of economic nationalism. It has demanded that its allies and partners fund their own defence needs and no longer free ride on the US. It has careered unpredictably into some conflicts by, for example, insisting that Modi ask Trump to mediate in the Kashmir dispute whilst at the same time abdicating a regional leadership role in the tensions between Japan and South Korea. Third, countries in east and south Asia do not, despite US endeavours, want to take sides in the rivalries between Washington DC and Beijing. There are too many potential dangers and pitfalls. They have, for example, sought to frame their contributions to regional infrastructure development as complementary to the BRI and not a challenge to it.
Of course, the US remains the most formidable power in the world today. Those who refer to American decline often overstate their case and resort to hyperbole. Nonetheless, the US's inability to construct solid partnerships, marshal resources, and assert its own strength plays into their hands.
Edward Ashbee is Associate Professor in the Department of Business and Politics at the Copenhagen Business School.