The Indian market is key to achieving Saskatchewan's trade targets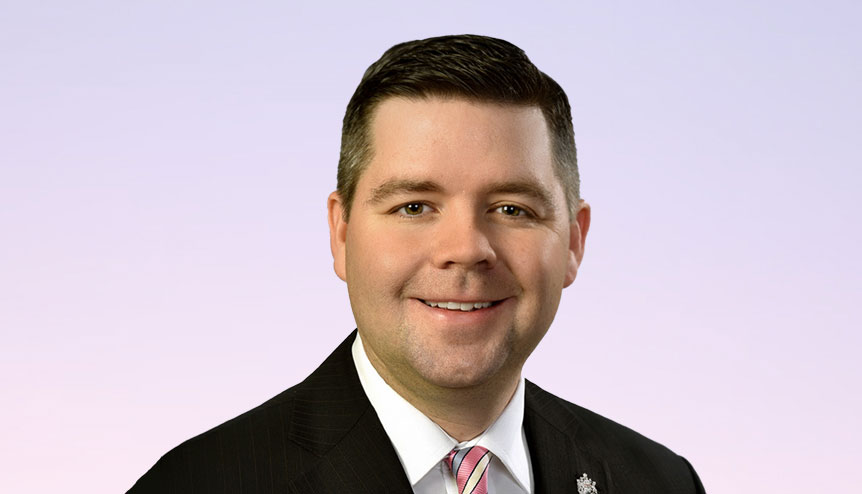 A major exporter of food, fuel and fertiliser, the Canadian province is looking forward to partnering with India to support the country's goals for food and energy security.
Highlights:
Saskatchewan is seeking ways to reinforce its status as a destination of choice for international investment, with India as a priority partner.
Saskatchewan offers a highly competitive, low-risk business environment, with no corporate capital tax, payroll tax or healthcare premiums.
The province contains half the world's known reserves of potash and the richest uranium deposits on the planet.
In many respects, any comparison between the nation of India and the western Canadian Province of Saskatchewan is an impressive contrast. Just over a million people live in Saskatchewan, while India's population is a thousand times greater. Likewise, the history of India and its people is measured in terms of millennia; that of Saskatchewan as a province spans barely a century. As such, our province's relationship with India is a relatively young one – but, we feel, one of incredible potential.
In November, I addressed this topic in New Delhi with more than 350 delegates at the Indo-Canadian Business Chamber Annual National Convention, and in Mumbai at the Canada-India Business Council Forum. These meetings were part of a Saskatchewan trade mission to emphasise the importance, as well as the future prospects, of our province as a reliable supplier of agri-food products, potash and uranium to India.
Saskatchewan's contributions to major global trade and export markets leave a significant footprint. Rich in opportunity and possessing a highly competitive, low-risk business environment, Saskatchewan's economy is robust, diverse, and ready for investment. Put simply, our province has what the world needs: food, fuel and fertiliser. We are home to 40 per cent of Canada's farmland, half the world's known reserves of potash and the richest uranium deposits on the planet – assets that present an excellent fit with India.
These commodities are vital to India's economy. Last year, Saskatchewan's total exports to India were valued at approximately $469 million (C$629 million), including $88 million (C$116 million) in agri-food, $321 million (C$422 million) in potash and $64 million (C$84 million) in uranium exports. Enhancing these trade links is critical to our own economic goals. Our recently released Growth Plan includes bold trade and investment targets for the decade ahead, and the Indian market will be key to achieving them. Our trade mission in November was an important step to further building our relationships and promoting Saskatchewan products as part of the solution to India's needs.
To that end, the Government of Saskatchewan has announced that it will open a trade and investment office in India in the near future. This presence will enable us to focus on facilitating new and better connections between our province's businesses and international buyers and establishing ongoing relationships and business partnerships.
About 2,000 Saskatchewan jobs already rely on exports to India, and we expect this number to increase. While Saskatchewan is working to feed a growing world, we need market access to do so. As an export-driven province, we support the conclusion of an ambitious Comprehensive Economic Partnership Agreement with India, as we believe this agreement holds great promise for both of our agri-food sectors.
Saskatchewan is also seeking ways to reinforce its status as a destination of choice for international investment. To that end, we continue to be recognised as one of the best places to invest and do business in Canada and around the world. Our manufacturing corporate income tax is as low as 10 per cent. We have no corporate capital tax, payroll tax or healthcare premiums. Saskatchewan also offers tax exemptions on machinery, equipment and materials used in manufacturing and processing. There are also sector-specific investment incentives such as the Saskatchewan Value-Added Agriculture Incentive and the Saskatchewan Chemical Fertilizer Incentive Program.
Saskatchewan is the third-most attractive jurisdiction for mining in the entire world, and first in Canada. We are the world's second-largest uranium producer, accounting for roughly 13 per cent of global uranium produced last year – a reliable source of supply for India. Saskatchewan remains the world's largest potash producer, accounting for about 30 per cent of the global potash production. Last year, Saskatchewan was also ranked as the second-most attractive jurisdiction for petroleum investment among small reserve holders. We were North America's sixth-largest oil-producing jurisdiction, accounting for about 11 per cent of total Canadian crude oil production.
The world is taking notice of all Saskatchewan has to offer. We have seen a record $127.9 billion (C$168 billion) in new investment between 2008 and 2018. We have agri-value opportunities in areas such as pea protein, canola crushing and flax processing, and we have unrealised potential in the mining of diamonds, base and precious metals, as well as in manufacturing, particularly with respect to agricultural farm implements and fertiliser. We like to say, however, that our greatest resource is our people. Saskatchewan has a young, well-educated labour pool, many who have obtained international-quality post-secondary education in the province. And many Indian students and immigrants are contributing their talents to our province, adding to Saskatchewan's diverse culture and economy.
We hope Canada's Foreign Investment Promotion and Protection Agreement (FIPA) negotiations with India are concluded soon, and that an agreement can be reached in the near future. We believe this agreement will encourage further investment opportunities and strengthen economic ties between the two countries, and we look forward to enhancing Saskatchewan's part of this relationship through our new international office.
India is one of the keys to unlocking Saskatchewan's future since our strengths are so well aligned with India's needs related to food and energy security. My recent visit to India was a chance to explore this in detail. We are looking forward to working with Indian governments and industry to support the country's goals for food and energy security and help create a better future for us both.
Hon. Jeremy Harrison is Minister of Trade and Export Development for the Government of Saskatchewan.