North America Edition – 27 March-09 April 2020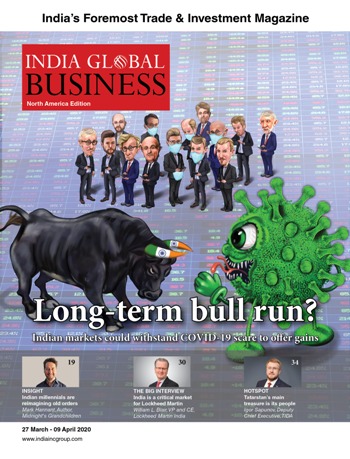 North America Edition – 27 March-09 April 2020
Saloni Shah
India's millennial entrepreneurs are not just disrupting their domestic markets but have also set their sights far beyond the nation's [...]
The North America Edition of 'India Global Business' is themed around disruption as the world copes with the biggest health and economic crisis in a generation and takes a closer look at how US investors are pegged into the Indian stock market upheavals. The rest of the edition comes packed with a range of analyses around the coronavirus pandemic and beyond.
Saloni Shah
Editorial His recent budget announcement featured several impactful measures to fight the coronavirus pandemic. The UK's Chancellor of the Exchequer, [...]
Saloni Shah
Editorial The COVID-19 pandemic will entail a huge cost to the global economy and could set back the nascent recovery [...]
Saloni Shah
Editorial While foreign investors exhibit concerns over Indian shares, experts advice that is it an ideal time to bet on [...]
Manoj Ladwa
China has not been transparent about its handling of COVID-19, and now is clandestinely profiteering while the rest of the [...]
Saloni Shah
The crash in global oil prices will bring some immediate relief for India but could presage trouble if it persists [...]
Saloni Shah
With companies across the globe resorting to digital avenues to sustain operations, we will likely see a significant change in [...]
Saloni Shah
In this extract from book, 'Midnight's Grandchildren: How Young Indians are disrupting the world's largest economy' Mark Hannant outlines how [...]
Ishita Mandrekar
Big tech's response to the disruption caused by COVID-19 holds the key to both adapting and surviving the pandemic. Highlights: [...]
Saloni Shah
While the COVID-19 crisis has unleashed an unprecedented global fightback, the strategy to combat the pandemic has varied across regions [...]
Saloni Shah
The outbreak has grounded the Indian Prime Minister for now but it cannot rein in the country's global push for [...]
Saloni Shah
A round-up of some of the influential business and political leaders among the Indian diaspora in North America. As we [...]
Saloni Shah
Oil and gas services company Technip India has charted out several plans to foster socio-economic development in local. Highlights: The [...]
Saloni Shah
The India-UK defence collaboration has enhanced in recent years to strengthen combined expertise across a range of fields, including counter-terrorism [...]
Saloni Shah
Rather than allow a crucial sector like telecom to sink, the government should bring in legislation to override the orders [...]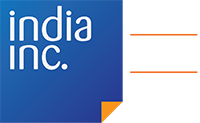 Sign-up to receive
FREE newsletters and regular
updates from India Inc.