Can Rishi Sunak harness the disruption?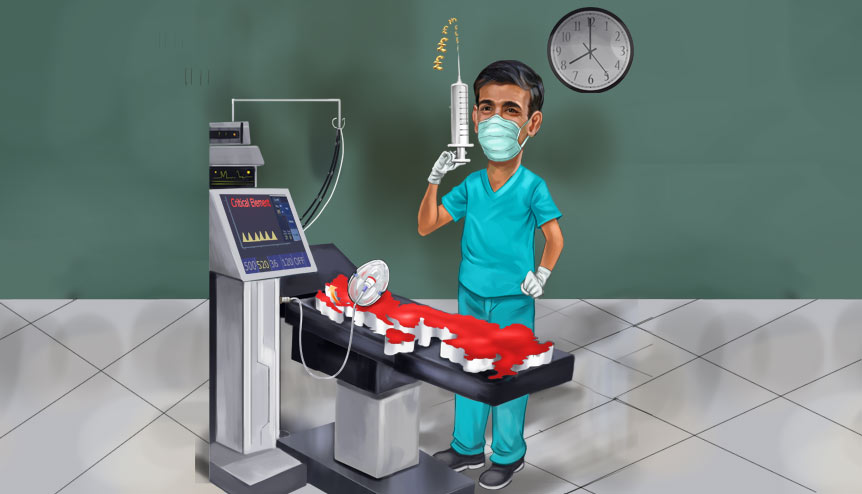 Editorial
His recent budget announcement featured several impactful measures to fight the coronavirus pandemic.
The UK's Chancellor of the Exchequer, catapulted to the top job in No 11 Downing Street just weeks before, is in an unenviable position of having to wade through the biggest health and economic crisis of our time. But Rishi Sunak has shown the kind of mettle one would expect from someone on the frontline of a war against an invisible enemy.
The war against Covid-19, which carries on its march across continents crippling economies in its wake, is being fought by medical staff across hospital wards. But as Sunak rightly noted, it is equally an economic crisis as swathes of the world's working population are forced indoors and companies are left with an uncertain future.
"This is not a time for ideology or orthodoxy. This is a time to be bold. A time for courage," declared Sunak, as he unveiled his latest rescue package with a historic decision to cover 80 per cent of workers' wages to prevent forced redundancies.
It was the kind of life-saving injection into the economy that would have been least expected from any capitalist regime. But then, as Sunak pointed out, unprecedented times need unprecedented measures.
When he took charge at the Treasury last month, the hedge fund manager turned politician would not have predicted that he would be tabling not just his maiden Budget in early March but two follow-on mini-Budgets just days apart.
And, there are more likely to come as Sunak tries to harness the kind of disruption never witnessed before in peacetime.