Big trouble for big tech?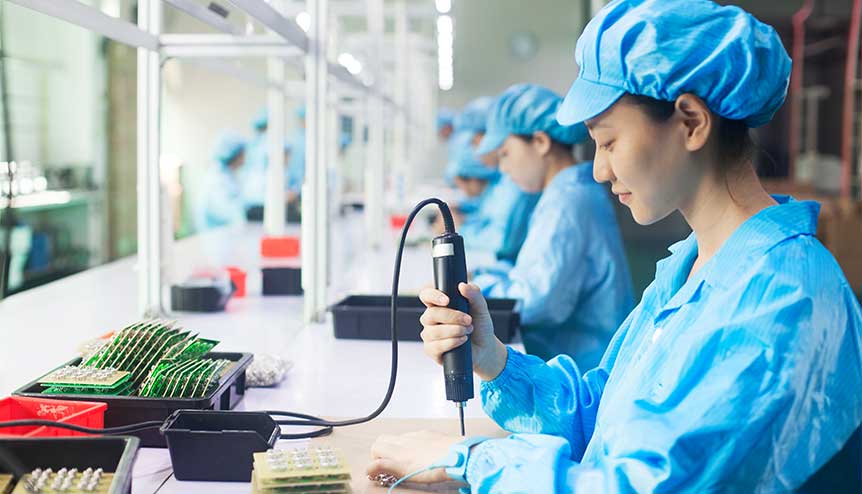 Big tech's response to the disruption caused by COVID-19 holds the key to both adapting and surviving the pandemic.
Highlights:
COVID-19, which originated in China, has disrupted tech by impacting supply chains for the electronic, telecoms and mobile industry.
The pandemic has given the big tech firms a chance at redemption over data collection by helping to identify at-risk groups.
More and more tech firms are now finding innovative ways to help businesses and people overcome communication challenges that have arisen due to quarantine.
The term disruptive innovation was first coined by American scholar Clayton M. Christensen in 1995 to describe the rising Godzilla-like force of new technology. Over the years, big tech has transformed businesses, redefined how we work, communicate, network, and displaced market trends and value networks.
It reigned supreme and unchallenged as the big disruptor … until now.
Enter COVID-19 outbreak. The disruption caused by the pandemic has been the stuff of headlines everywhere, forcing companies to take stock of 'business as usual' and find ways to adapt fast. In China, the tech industry was sucker-punched where it hurt the most – disrupting supply chains for the electronic, telecoms and mobile industry.
Snapping the supply chains
The pandemic that originated in China has so far seen a partial and full shutdown of several factories, including those being used by prominent technology companies to manufacture their goods and products. For example, Apple experienced shortages in its iPhone supply as a result of the company's primary manufacturer, Foxconn, shutting down much of its production in China. According to Dun & Bradstreet, the business research firm, approximately 51,000 companies have one or more suppliers in regions of China and are affected by the virus.
No networking
The nature of the coronavirus and its tendency to spread through human contact has led to governments and healthcare organisations urging the public to self-isolate and work from home. Large-scale events have been cancelled, including business conferences and retreats, resulting in lost opportunities for collaborations that often result from networking. And yes, that includes tech. Over ten major tech events have been cancelled due to concerns over the pandemic, leading to a direct economic loss of over $1.1 billion, according to a report by data intelligence firm Predict HQ. Then there's the intellectual loss of lost opportunities for collaboration and sharing innovative ideas and solutions that come from networking.
Big brother v big bother
Strangely, the pandemic also seems to have given the big tech firms a chance at redemption over data collection. In an ironic twist, the very issue of data collection and protection, which led to the infamous Cambridge Analytica scandal, and the recent concerns of countries like India over how big tech firms like Facebook, WhatsApp and Amazon were storing and using data, might now help medical and health researchers to identify at-risk groups. The US government even worked with Alphabet, Google's parent company, to launch a new website for US citizens to get tested.
AI and VR to the rescue
More and more tech firms are now finding new and innovative ways to help businesses and people overcome certain challenges such as training. According to a survey by Perkins Coie, nearly 49 per cent of the businesses in the US are looking to use VR and other extended reality tools to mirror real-world training conditions.
In India, edtech companies like BYJUS'S, Toppr, Vedantu are offering free online courses to students, including IIT courses.
Companies are using video conferencing platforms like Microsoft Teams and Zoom to communicate while working from home.
Smart solutions
Countries around the world are now using smart technology to mitigate the impact of COVID-19.  For example, India is using its vast telecom network to educate its population on the symptoms for COVID-19 by playing a 30-second information alert before the start of every phone call. Indian Prime Minister Narendra Modi initiated a video conference with leaders for the SAARC region  to chalk out a strategy to fight coronavirus pandemic.
The South Korean government developed a smartphone app that puts self-quarantined individuals in touch with caseworkers, allowing them to report their progress and ask any questions that arise. The Australian government launched a chatbot to address citizen questions and quell the spread of disinformation.
IDseq, a cloud-based disease tracking system backed by Mark Zuckerberg and Bill Gates, is now helping Cambodia track the spread of COVID-19 outbreak.
Could technology then be the key to countering the disruption caused by COVID-19? Only time will tell but when it does happen, it'll be a showdown worthy of Godzilla v Kong.
Dr Ishita Mandrekar is the Online Editor at 'India Global Business' magazine.