Falling crude prices, a double-edged sword for India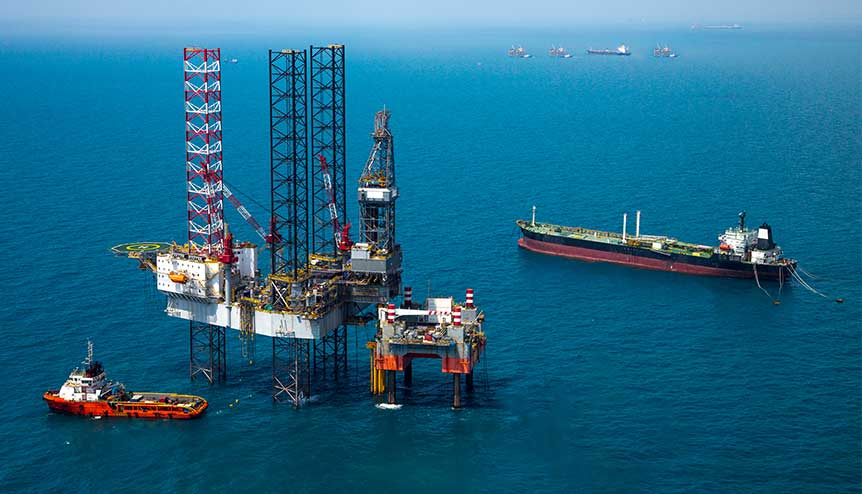 The crash in global oil prices will bring some immediate relief for India but could presage trouble if it persists beyond the immediate term.
Highlights:
While the falling oil prices are helping India's fiscal deficit and current account deficit figures, a long-term decline might hurt the country's economy.
If crude prices remain low for long, several companies in the US could face bankruptcy, which could snowball into a global recession and cause a decline in the value of the Indian rupee against the US dollar.
While a lower fiscal and current account deficit might be a silver lining for India's economy, the possibility of a global recession and a run on the Indian currency looms large on the horizon.
A combination of the coronavirus crisis, the Saudi Arabia-Russia oil price war and the threat of a recession in the US have depressed global oil prices to less than $30 per barrel. At current levels, India, which imports about 1.5 billion barrels of oil per year, will save about $20 billion on its oil import bill. Result: India's fiscal deficit and current account deficit figures will improve, and the inflation rate will remain under control.
These figures will bring relief to Indian Finance Minister Nirmala Sitharaman and her team of bureaucrats and advisors. The recent hike in excise duty on petrol and diesel prices will help the government mop up additional revenues and provide the government with a little more headroom to meet its fiscal targets. Lower oil prices will also provide significant relief to almost every industry as the cost of transportation falls and other input costs decline.
All of these will be positives for the Indian economy and will provide an impetus to the country's growth trajectory.
But there's an important caveat that will be in order here. These best-case projections are subject to the oil price fall being temporary and a relatively short-term development.
It may sound counter-intuitive, but such low and even lower oil prices – Goldman Sachs expects prices to fall to $20 per barrel and some analysts are projecting prices to decline even further – could hurt India.
How?
It must be borne in mind that this oil price war has broken out at a time when the coronavirus pandemic is roiling the global economy. The timing of this price war is unfortunate and will impact emerging markets like India in multiple and unpredictable ways.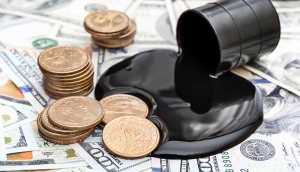 If crude prices remain at less than $40 per barrel for long, the US shale gas industry will become unviable and send many companies into bankruptcy in the world's largest economy. And, unrelated to this, the current levels of oil prices and the resultant economic slowdown could send the US into recession. This, in turn, could have a domino effect, as the world's largest consuming market will then import much less from the rest of the world – sparking off what could be a global recession.
Bloomberg reported this week that Goldman Sachs and Morgan Stanley have already declared that the world is in recession. If proved right, this will be particularly bad for India and could upend the huge positives from lower oil prices.
History tells us that money typically flows to safe havens like US treasury bonds in troubled times. The corollary: large outflows from emerging markets such as India. Result: a further decline in the value of the Indian rupee against the US dollar and all other major currencies. This will make imports, including crude oil imports, more expensive, nullify the benefits of the lower fiscal and current account deficits discussed above, increase input prices of a host of inputs and finished products and fuel inflation.
Then, if low oil prices lead to an economic crunch – and possible recession – in countries like Saudi Arabia and the United Arab Emirates (UAE), it might lead to a rethink on the part of these countries to invest $100 billion each in India's infrastructure sector over the next few years.
So, while a lower fiscal and current account deficit and a lower rate of inflation might come as good news for India's economy, the possibility of a global recession and a run on the Indian currency also looms. It's impossible at this point in time to predict how events will pan out.
So, Indian policy planners, businessmen, analysts and may laypeople will keep a close watch on global oil prices with their fingers crossed. Falling oil prices can be a mixed blessing.