Will the forced disruptions caused by the Coronavirus last?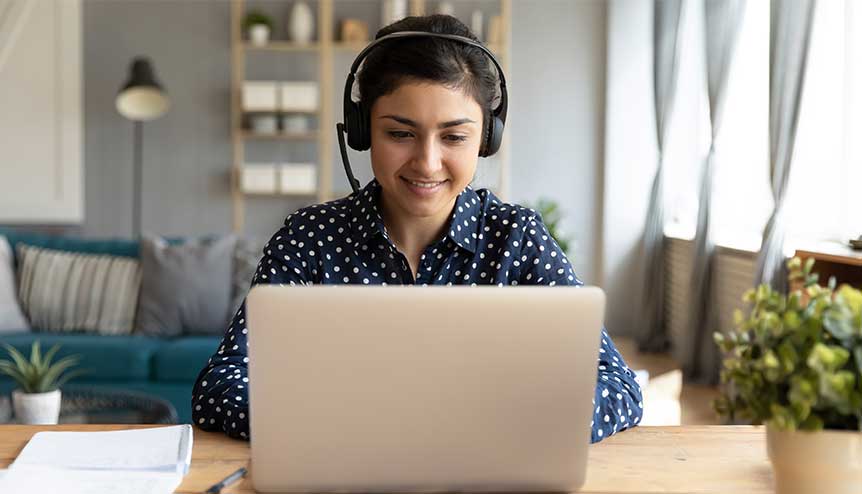 With companies across the globe resorting to digital avenues to sustain operations, we will likely see a significant change in lifestyles even after this wave has subsided.
Highlights:
The COVID-19 outbreak has changed several aspects of personal and professional lives across the world.
The adoption of a work-from-home, an increase in e-learning, an increased consumption of online wellness videos of some of the major changes.
The surge in demand for digital services has propelled an increased need for cyber security to reduce vulnerabilities in this new format.
In 1665, Cambridge University sent its students home as the Great Plague hit the country. One of the students, Isaac Newton, used that year to come up with the initial theories of Calculus and Optics. It was later referred to as annus mirabilis, the "year of wonders." A few days ago, Sequoia Capital published an open note for its entrepreneurs and portfolio companies titled "Coronavirus: The Black Swan of 2020". Sequoia recommended that they question every assumption they have made about their businesses.
What we are going through and might continue to go through for the next few weeks or months will probably be the most significant social and economic disruption of our lives. Phrases like social distancing and self-quarantine are now common. Lockdowns and curfews are being imposed in various countries. Several other aspects of our personal and professional lives have been reset or turned upside down.
In times of great duress, come great disruptions. This "black swan" event will force businesses to either innovate or adjust. While medium or long-term changes to the way we do business remain to be seen, some of the immediate effects are visible already.
One of the most visible disruptions has been in the way we work. Millions of people across the world have been encouraged or mandated to work from home. While this is not a new concept, the adoption of remote working at this scale and speed has been unprecedented. Even jobs like radio and talk show hosting, for which remote working would otherwise be considered impossible, have ended up being remote. It is, thus, no surprise that the share price of Zoom, the video conferencing platform, has gained almost 80 per cent since the start of this year. GroWrk, a Los Angeles-based start-up which offers installation of ergonomic workstations at people's homes, saw 10x growth in customers recently. There is merit in expecting that the next few weeks can accelerate the future of work for good.
The other visible disruption is that businesses have now had to figure out how to sustainably deliver services digitally, wherever possible. Major sporting events like French Open, F1, music festivals like Coachella, among others have either been cancelled or postponed. While there are some events which will have to bear the brunt, many events, in particular business-focused events, are exploring virtual alternatives. Recently, the WHO press conference (in which they declared COVID-19 as a pandemic) and the SAARC meeting on 15 March hosted by the Indian Prime Minster were done via video conferencing. Recently, Bangalore-based virtual meetup start-up Airmeet raised $3 million in a round led by Accel India.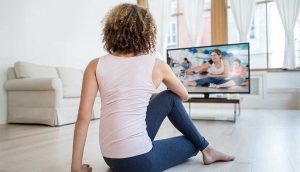 Education is another service that can be delivered digitally. As schools shut down across the world, solutions from ed-tech companies are coming to their rescue. BYJU'S, an ed-tech unicorn from India, said that it will give students free access to its app till April end. In China, DingTalk, Alibaba's Slack equivalent, is being used by schools to stream classes and send homework. Soon, schools will indeed return to physical classes, but there will be an extent to which the forced adoption of technology tools will stick.
As millions of people self-quarantine around the world, demand for fitness and wellness via digital mediums is surging as well. Urban.co, a UK-based wellness company, started one-to-one video wellness sessions on its platform to cater to this demand.
Furthermore, this surge in demand for delivering services digitally has a direct knock-on effect on the demand for increased cyber security to reduce vulnerabilities in this new format.
Other technologies that have seen an uptrend in demand include sanitising start-ups like PhoneSoap, which disinfects items using UV light and saw a 1000 per cent growth year over year since the outbreak spread across countries. Demand for technologies like 3D printing might also increase as they can help the manufacturing industry when it faces challenges on the back of factory closures and supply chain disruptions. Recent news articles suggest that hyperlocal start-ups like Dunzo are exploring drone deliveries as soon as the end of April. It is understood that they have the blessings of the regulator, the Directorate General of Civil Aviation (DGCA), India to test their long-range drone delivery solutions.
This is not a comprehensive account of all the disruptions caused by the outbreak of COVID-19. E.g. disruptions in diagnostics, camera technologies (thermal cameras to detect people with high temperatures in crowds) and elsewhere are significant as well. Even after the outbreak subsides, it would have created a permanent dent in the way we work. This is not necessarily a bad thing.
Vaibhav Kapoor is a finance and strategy professional with c.12 years of experience divided between financial services and technology/tech-focused roles.