India is a critical market for Lockheed Martin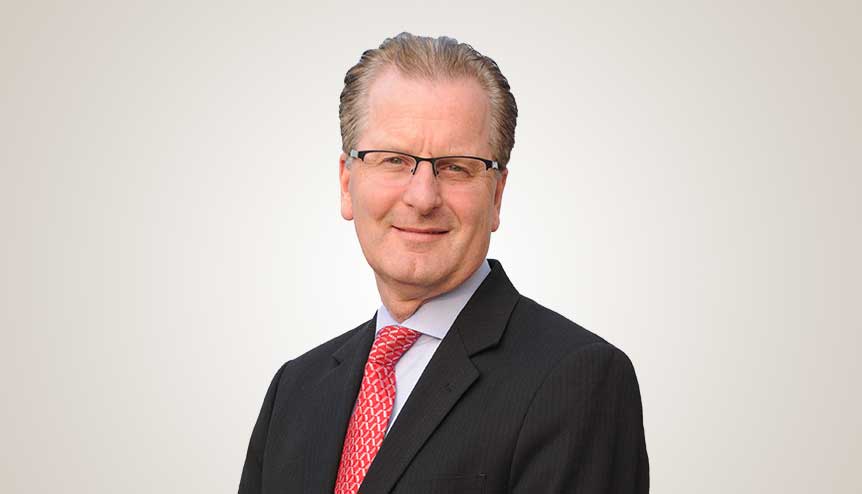 Interview
William L. Blair is the Vice President and Chief Executive of Lockheed Martin, India. In this interview, he elaborates on how the company is  playing a major role in helping India achieve its goal of developing an aerospace and defence ecosystem and how it is contributing towards a stronger Indo-US defence relationship.
What are some specific areas where the US-India partnership is showing results in the field of advanced technology?
We are very encouraged by the positive trend we're seeing in India-US relations, including on the defence-industrial partnership front. The Communications Compatibility and Security Agreement (COMCASA), the Defence Technology and Trade Initiative and India's designation as a Major Defence Partner of the US are historic milestones that signal how important both countries are to each other. Furthermore, the Logistics Exchange Memorandum of Agreement (LEMOA), INDOPACOM alignment, End-Use Monitoring Agreement, Industrial Security Agreement (ISA), and Tiger Triumph – a major joint military exercise – elevate India's emergence as a stronger strategic partner and are key foundational agreements and exercises that will further enhance the US-India bilateral, industrial and military cooperation.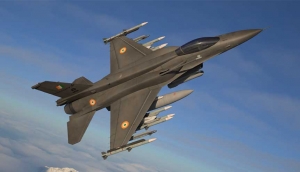 Defence-industrial partnerships have long been a hallmark of strategic ties and trust between nations. As an organisation with a presence spanning more than 30 years in India, Lockheed Martin has been partnering with Indian organisations and sharing technology know-how. In collaboration with Tata Advanced Systems Ltd. (TASL), we have established an industrial base in Hyderabad where we currently produce C-130J empennages ─ which incidentally are on all Super Hercules aircrafts globally ─ and a metal-to-metal bonding facility at the same location for manufacturing complex aerostructures for the aviation industry, further strengthening the indigenisation process. This bears testimony to our contribution to the development of Indo-US defence industrial partnerships and provides a solid foundation for developing the defence and aerospace supplier ecosystem in India.
What makes India an important aspect of Lockheed Martin's international strategy?
India presents a tremendous opportunity for Lockheed Martin to build on our foundation here –
expanding in multiple domains to meet the customers' mission needs. My appointment to this role signals a deliberate evolution and enhancement of Lockheed Martin's business in India, underscoring its importance.
For Lockheed Martin, India provides opportunities to not just partner with the government in modernising the country's armed forces but to also contribute to the country's society and economy.
The latest success for the company is the government's decision to move forward with the purchase of 24 MH-60R multi-mission helicopters. Following this development, India will be the fifth nation after Australia, Denmark, Saudi Arabia and the US to operate the MH-60R Romeo, the most advanced maritime helicopter in the world. This platform will provide the Indian Navy with the capability to identify, engage, and defeat maritime security threats along with the ability to perform secondary missions including vertical replenishment and search and rescue.
For the 114-fighter jet requirement, Lockheed Martin has offered the F-21 which represents an unprecedented Make in India opportunity and a true win-win for India and the United States. The F-21 will be a game-changer for the Indian Air Force, Indian industry and India-US strategic ties. The F-21 is not only the best solution to meet the Indian Air Force's capability needs but will also provide Make in India industrial opportunities and accelerate India-US cooperation on advanced technologies, including but not limited to fighter aircrafts.
The C-130J continues to be a vital asset for the Indian Air Force (IAF) demonstrating multi-mission capability with high availability in service. Having successfully delivered 12 C-130J's, we are proud of contributing to the IAF's capabilities. The IAF uses its fleet to support a variety of missions, from cargo delivery to providing vital humanitarian aid.
We have established two successful joint ventures with TASL in Hyderabad (Tata Lockheed Martin Aerostructures Ltd. (TLMAL), and Tata Sikorsky Aerospace Ltd. (TSAL) playing a major role in helping India achieve its goal of developing an aerospace and defence ecosystem in the country.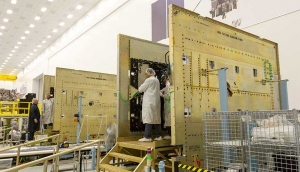 Also, we see tremendous opportunity to help India realise its space goals. India is a key contributor to the success of the global space community. The Indian Space Research Organisation (ISRO) is a primary member of the 14-agency International Space Exploration Coordination Group (ISECG) that collaborates to define the Global Exploration Roadmap (GER). Lockheed Martin is proud to have participated in international workshops conducted in India and we value the relationships we have developed with government and academia in India.
What are some highlights of the company's Make in India journey?
We have a robust Make in India programme aligned with the government's vision for building a world-class indigenous defence industry.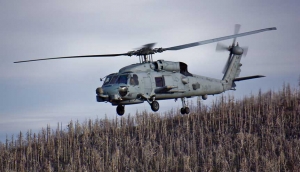 For three decades, we have been committed to building, trust, technology development and strategic collaboration with India. We have two state-of-the-art manufacturing joint ventures (JVs) in Hyderabad with Tata – TLMAL and TSAL. We currently produce C-130 empennages at the TLMAL facility which is the sole supplier of these components to Lockheed Martin and is an integral part of its global supply chain. In 2019, TLMAL delivered the 100th C-130J Super Hercules empennage from its manufacturing unit in Hyderabad.
Our other joint venture, TSAL manufactures aerospace components for commercial helicopters and aircraft and has expanded to include aircraft engine components as well. The facility is also fully integrated into the global supply chain. Lockheed Martin's Sikorsky partnership with Tata Advanced Systems Limited (TASL) has positively impacted India's defence economy, and the contributions of Hyderabad have helped the S-92 aircraft surpass more than 1.6 million flight hours, to date.
The two JVs have played a key part in helping India achieve its goal of developing an aerospace and defence ecosystem, promoting indigenous manufacturing and participating in the global supply chain, thereby contributing to 'Make in India' initiatives. The related investments have contributed in manufacturing equipment, tooling, and non-recurring engineering; and contributed to the private Indian industry revenues and exports.
Notably, our offer for the 114-fighter competition, the F-21 incorporates significant Make in India aspects. The F-21 provides unmatched opportunities for Indian companies of all sizes, public and private sector, including start-ups, micro, small & medium enterprises (MSMEs) and suppliers throughout India, to establish new business relationships with Lockheed Martin and other industry leaders in the US.
To further demonstrate our commitment, this DefExpo, Lockheed Martin signed a Memorandum of Understanding (MoU) with Bharat Electronics Limited to explore industrial opportunities on the F-21 programme. We also signed an MoU with Bharat Dynamics Limited for our Javelin Joint Venture, a partnership of Raytheon and Lockheed Martin, to explore co-production of the Javelin anti-tank missile system to fulfil potential future requirements of the Indian Ministry of Defence.
Additionally, we are significantly investing in capacity building in India as part of the Start-up India initiative.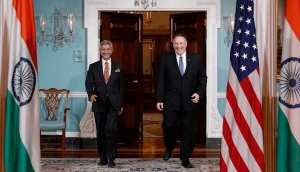 The India Innovation Growth Programme (IIGP) 2.0 is a unique tripartite initiative of the Department of Science and Technology (DST), Government of India, Lockheed Martin and Tata Trusts. Supporting the Government of India's mission of Start-up India and Make in India, IIGP 2.0 enhances the Indian innovation ecosystem by enabling innovators and entrepreneurs through the stages of ideation and innovation to develop technology-based solutions for tomorrow.
Launched in 2007, IIGP has been one of India's longest-standing public-private partnerships. So far, 400 business agreements have been reached through this programme and generated almost $1 billion for the Indian economy.
The JVs gives impetus to the government's Skill India initiative by honing the skills of a young workforce (average age 25) through apprenticeship programmes and on-the-job training, necessary for the manufacture of components and aerostructures produced in the plants. To date, more than 1,500 personnel have been trained to support current operations and provide skills in aerostructure manufacture through the life of the plant.
Our Women's Apprenticeship Programme at the JVs helps narrow the skills gap and empower women with skills to pursue careers in aerospace and manufacturing. Launched in July 2018, the programme reaches out to villages in under-developed regions and consists of job rotations for apprentices who are attached to different departments over two-years. They are provided with a stipend, room and board, a safe environment to learn skills during their apprenticeship, and access to healthcare resources. Besides technical skills, the programme also encourages women to develop business acumen, receive professional development guidance classes and mentoring from Lockheed Martin professionals in the US.
What are the Indian projects and partnerships that most excite you?
We have been investing in Indian industry and manufacturing since 2010 and the launch of Make in India has provided further impetus to our plans. Our partnership with the Indian aerospace and defence ecosystem, coupled with our understanding of user requirements, offers us the unique advantage of rapidly and efficiently supporting the Indian Air Force with the F-21 offering.
Looking at the future, we are excited about procurements including 24 MH-60R multi-mission helicopters and our F-21 offering for the 114 fighter jet programme for the Indian Air Force. We have also responded to the request for Expression of Interest (EOI) for the India Naval Utility Helicopter (NUH) programme.
Lockheed Martin has helped Ashok Leyland, the second-largest manufacturer of commercial vehicles in India, to develop the next generation military vehicle for India and the global market. The new vehicle, developed by Indian industry with engineering support and guidance of the US industry, could become one of the best examples of the 'Make in India' concept.
We also welcome the opportunity to contribute to the advancement of India's goals in space and look forward to expanding our engagements with India's space industry. We stand committed to leveraging our expertise across systems and capabilities that span air, sea, space, land and cyber to support our Indian customers' missions.
On a personal note, what are some of your key priorities in this relatively new role as CEO in India?
India is a critical market for Lockheed Martin, and we have an established defence and aerospace footprint in the country that spans more than 30 years. I am deeply excited to lead the business during this defining period of evolution in India's defence and aerospace capabilities. We will continue to team with our customers, partners, national agencies, local industry and research organisations in line with the national missions of Make in India, Skill India, Startup India and Swachh Bharat. We look to expand collaborations with local industry to support the growth of an indigenous defence manufacturing ecosystem, advance the aerospace and start-up ecosystem, and strengthen India's strategic security and industrial capabilities.