A contrarian call in times of the coronavirus crisis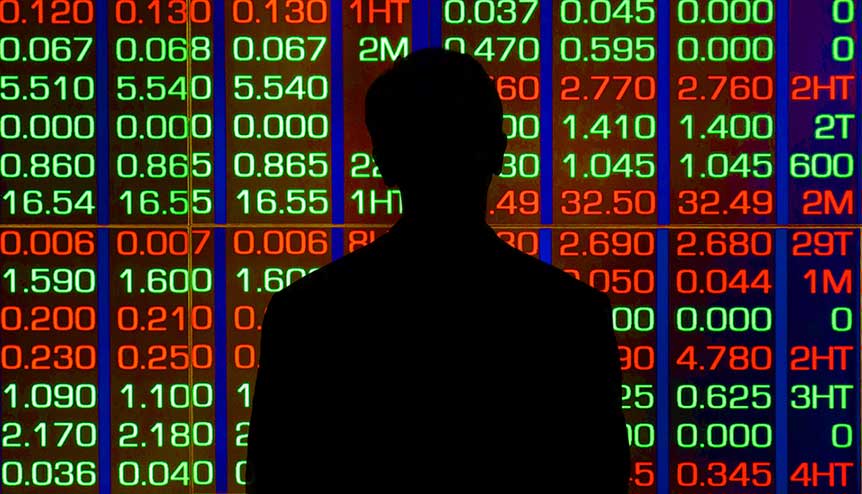 Foreign investors have been offloading Indian shares in reaction to the coronavirus scare. But the Warren Buffet formula suggests that investors who buy into the India growth story now could get handsome returns over the next three-five years.
Highlights:
With the 32 per cent drop in Sensex in the last two months, foreigners have sold more than $5 billion worth of shares in India in the past few weeks.
Indian fund managers are advising their clients not to panic and instead buy at every dip and accumulate shares of well-managed companies with low debt at these lower valuations.
Patient investors with a three-to-five-year horizon are likely to make healthy profits from their investments if they buy at current levels.
Stock markets across the world – from the US to Japan to London to Mumbai – are in free fall in the wake of the coronavirus pandemic. In India, there is the additional fear of a renewed banking crisis coupled with the pre-existing weakness of demand and investment that is spooking investors even more.
The benchmark BSE Sensex has been falling by several percentage points almost every day. In fact, it is down 32 per cent from its all-time high of 42,274 on 21 January 2020 – barely two months ago. During this period, investors have lost about $650 billion in cumulative wealth. Since foreign investors own about half of all outstanding shares in India – a study by the Economic Times Intelligence Group (ETIG), the research arm of India's largest financial daily, put the figure at 48.16 per cent in September 2019 – they have lost about $325 billion over the last two months alone.
Market data shows that foreign investors have been the biggest sellers. In the fortnight between 2 March and 13 March this year, foreigners have sold more than $5 billion worth of shares and have been net sellers in every session largely due to redemptions of exchange-traded funds (ETFs) by their (overseas) clients. Market analysts aver that it is mainly this huge volume of sales that has depressed the sentiment of the Indian stock market, which had been flying high till the beginning of this year.
How justified is this selling?
Panic reaction by foreign investors
Most experts in India feel foreign investors have overreacted to the situation of panic back in their home markets.
Sunil Subramaniam, Managing Director, Sundaram Asset Management Company, a large domestic investor in Indian stocks, wrote in The Economic Times recently: "… Foreigners are selling because of panic in terms of not knowing how to handle this contagion … as the Fed cuts rates close to zero and pumps in $700 billion in QE, overseas markets are reading it negatively to say that the US central bank and the government know something which we do not know … and that uncertainty has been killing. That is what has led to money being pulled out of risk, and India is a part of the risk pack."
Indian fund managers are advising their clients to avoid the herd mentality and not panic. Instead, they are advising them to buy at every dip and accumulate shares of well-managed companies with low debt at these lower valuations.
How reasonable is this advice? And will it work for foreign investors as well?
Warren Buffet knows best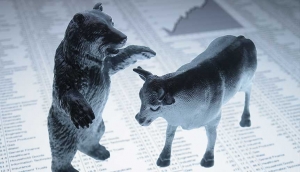 At current valuations, the Indian stock market looks very attractive. Legendary value investor and Chairman of Berkshire Hathaway Warren Buffet has always said it is advisable when there is fear in the market – and fear is quite palpable in the Indian market.
According to Buffet, when the total capitalisation of a market relative to a country's GDP is less than 100 per cent, it is an indication that the market is undervalued. In India, this figure has averaged at 75-80 per cent over the long term. Every time it has diverged from this average due to an excess of bullishness or bearishness over the last 30 years, it has, in due course, returned to this mean.
Buffet has frequently said this is the single most important measure of valuation of any market. Following the crash in Indian stock markets, the country's market capitalisation relative to GDP is at about 54 per cent, indicating that it is likely to recover once the panic settles.
A caveat: This does not mean the markets will bounce back tomorrow. It indicates that patient investors with a three-to-five-year horizon are likely to make healthy profits from their investments if they buy at current levels. Also, it does not mean that every share will recover and rise in value with time. This is just an indicator for the broader market. The fundamentals of selecting and investing in individual stocks remain unchanged.
By this measure, if foreign investors, who have been offloading shares by the bucketloads, stop their panic selling and begin to accumulate shares of well managed moderate debt companies, they will benefit.
Many large Indian investors and domestic fund managers have already begun buying shares at these lower levels, it may be time for foreign investors to follow suit.
Market fundamentals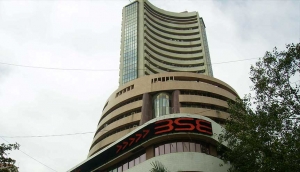 Till recently, the consensus opinion on the Indian stock markets was that it was over-valued. The standard measure of valuation in stock markets is the Price-Earnings (PE) ratio. This reached a high of 29.18 on 19 December 2019 for the market as a whole. This means investors were willing to pay Rs 29.18 for every Re 1 of corporate earnings. This ratio fell drastically to 17.49 on 18 March when the Sensex fell to 28,000-levels.
Market analysts aver that the Indian market looks quite attractive at this level and though the volatility is expected to continue till the threat of the coronavirus pandemic passes, this may be a good time for foreign investors to ignore the panic back home and start buying Indian shares once again.
Following foreign cues
As discussed above, the Indian stock market has been dancing to the tune set by mainly foreign investors, who now wield a disproportionate influence on price movements and trends. The Dow Jones Industrial Average has crashed from 29,348.03 on 19 February to 19,898.92 on 19 March, a precipitous decline of more than 32 per cent. During this month, the FTSE has crashed from 7,457.02 to 5,053.11, down more than 32 per cent. Other major indices such as Hang Seng (down >21 per cent), FTSE Straits Times Index (down >28 per cent) and KOSPI Index (down >34 per cent) have all lost between one-fifth and one-third over the last one month alone.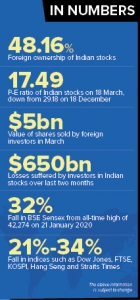 But these countries have been impacted far more by COVID-19 than India. According to news reports, the US has detected more than 9,000 COVID-19 cases and reported about 150 deaths. The comparative figures for the UK are 2,626 confirmed cases and 103 deaths. In Japan and South Korea, 914 and 8,565 people have tested positive for the virus, respectively, and 90 deaths have been reported in each country. In Singapore, the number of cases has reached 313.
By contrast, India has reported only about 170 cases and three deaths till 19 March. Thus, India seems far less impacted than countries such as the US, the UK, Japan, South Korea and Singapore. And though its economy will not escape some damage, India's less than optimal linkages with the global supply chains will restrict the negative impact to some extent.
Therefore, it seems that foreign investors have reacted not the fundamentals of the Indian economy, which remain largely unchanged from two months ago when the country's stock markets were soaring, but to foreign cues while triggering the avalanche on BSE and NSE.
Buy into the India growth story
Since the Indian stock market has shed the overvaluation that plagued it two months ago and the Buffet indicator points strongly to a recovery over the medium to long term, the current atmosphere of fear and uncertainty offers long-term investors in the US, the UK and other foreign countries to bet big on a revival of the Indian growth story – and a more than even chance of netting a healthy profit from this wager.