Global Edition – August 2019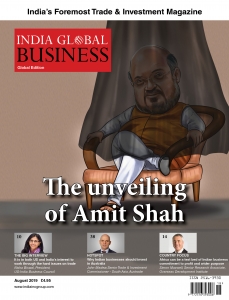 Global Edition – August 2019
Saloni Shah
India needs to improve infrastructure and address investor concerns over high taxes in order to attract global manufacturing companies that are looking for alternatives to China.
The Global Edition of 'India Global Business' presents India's new home minister, Amit Shah, to the world as he presides over the historic decision of fully uniting the state of Jammu & Kashmir with India. The global reverberations of that crucial decision aside, the edition covers a range of in-depth analyses including what India's gameplan should be in the context of a US-China trade war.
Manoj Ladwa
This week witnessed Amit Shah's dramatic dominance on India's political landscape. His unveiling will have wide global implications. It's time for [...]
Saloni Shah
The Indian crew members of oil tankers being held hostage in a tit-for-tat battle between Iran and the West could [...]
Saloni Shah
Australia can play a significant role in India's growth story, not only as a resource supplier, but also as an [...]
Saloni Shah
E-commerce has provided a plethora of unexplored possibilities for sellers to expand their business and scale greater heights, writes an [...]
Saloni Shah
Som Satsangi is the Vice President and Managing Director of Hewlett Packard Enterprise in India. In this interview with 'India [...]
Saloni Shah
The north Indian state of Uttar Pradesh wants to be the country's first state worth a trillion dollar economy but [...]
Saloni Shah
The Finance Minister of India, Nirmala Sitharaman, in her maiden budget speech announced that India would issue its first international [...]
Saloni Shah
The MD and CEO of Siemens India expands on how the company's Project Asha is addressing the severe development deficit [...]
Saloni Shah
As Christine Lagarde makes way for a new Managing Director of the International Monetary Fund (IMF), the need to look [...]
Saloni Shah
The Modi government's political determination to begin reforming what was, until recently, considered a strict no-go area, provides room for [...]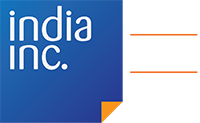 Sign-up to receive
FREE newsletters and regular
updates from India Inc.