Does India's resources sector offer an opportunity for Australian miners?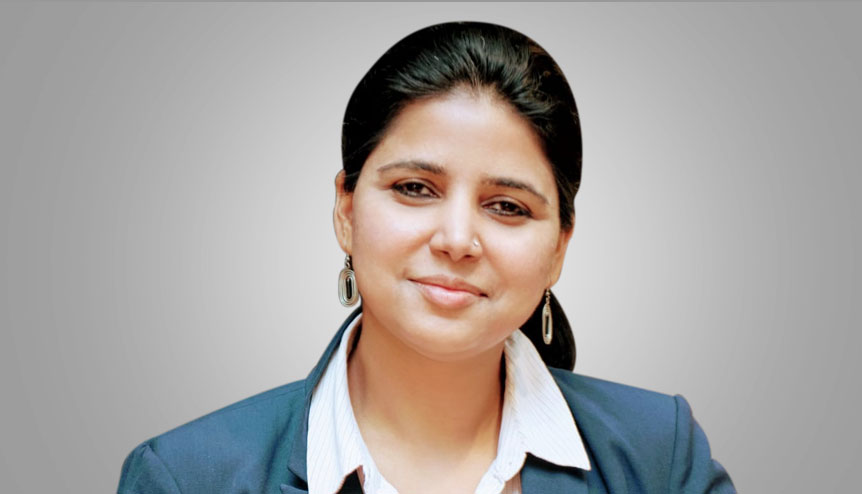 Australia can play a significant role in India's growth story, not only as a resource supplier, but also as an enabler, helping India modernise its mining sector and improve efficiency, writes an expert on India- Australia relations.
The Australian government's release of the 'India Economic Strategy, 2035' (IES2035) last year came as a relief to those with concerns that Australia might be falling behind in according India a higher priority. The document lays down Australia's vision for capturing the opportunities offered by India's market, IES2035 lists "mining and resources" as one of the "lead sectors" for Australia's economic engagement with India.
Mining Sector in India and Australia
India is home to abundant mineral deposits, and the country's mining sector forms an important segment of the economy. India produces 90 different types of minerals, including fuel, atomic, metallic and non-metallic minerals. Globally, India is the third-largest coal producer, the third-largest steel producer, the fourth-largest iron-ore producer and has the fifth-largest Bauxite reserves. However, while South Africa and Australia have been extensively exploring and utilising their mineral wealth—with the sector contributing around eight percent of their respective GDPs—India's mining industry contributes only 1.4 percent of GDP. India lags behind other mining countries across all stages of mining—geoscience, exploration, development, production and reclamation.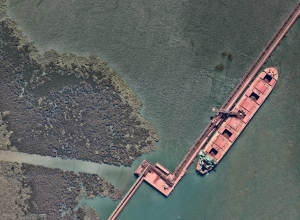 Australia's mining sector has historically played an important role in shaping the country's national economy. Mining contributes about eight percent of Australia's total GDP and around 60 percent of exports. The mining extraction and refining industries—as well as the various industries that supply mining equipment, technology and services (METS)—make a significant contribution to the Australian economy as a source of income and a driver of improved living standards. In 2015, Australian METS organisations exported approximately AU$15 billion worth of products and services to more than 200 mining jurisdictions around the world and invested AU$4 billion in research and development. Over 50 percent of the companies in Australia's AU$90 billion METS sector export their goods and services, and 60 percent of the world's mining-related software is written in Australia. It is often said that Australia has a two-lane economy, one being mining and 2 being everything else.
Australia–India Mining: The Potential for Synergy
India's GDP is expected to continue to grow over the coming decades on the back of economic development, rapid urbanisation, thrust on infrastructure investment, improved private investment, strong industrial activity, and increased consumption. Australia can play a significant role in India's growth story, not only as a resource supplier, but also as an enabler, helping India modernise its mining sector and improve efficiency.
Some of the areas where Australia and India can work together are –
ENHANCING PRODUCTIVITY AND SECTOR MODERNISATION: The Indian coal industry lacks competitiveness. Historical coal production growth rate has been approximately two to three percent. The country needs a growth rate of seven to eight percent to meet future demands. Private and commercial miners can bring in more investment and advanced technology, which is essential for the rapid growth of India's coal-mining industry. Australian mining equipment and technology suppliers can offer the solutions that India's mining sector needs to improve efficiency and productivity. Currently, the Australian METS only exports technologies developed in Australia. It can work towards innovation, catering to India's unique mining sector, and can explore India's potential as a production and innovation hub. Australian METS sector has a number of comparative advantages, which if utilised can offer a range of solutions to the mining industry in India. These solutions span the mining value chain, with data-driven mining decisions and social and environmental sustainability playing a pivotal role; develop geophysical and geochemical knowledge, data analysis, modelling and geographic information system (GIS) skills; develop skills in installing, operating and manufacturing advanced extraction technologies as well as advanced drilling, sensing, sorting and processing technologies; foster skills in the operation and maintenance of autonomous and robotic equipment, develop technical expertise in material sciences and nanotechnology. Limited capital expenditure and technological upgrades with inadequate infrastructure, affects productivity. The output per mining worker in India varies between 150 to 2,650 tonnes per annum, compared to an average of 12,000 tonnes per worker in Australia.
MAPPING AND THE GENERATION OF BASELINE DATA: India's total land area is 3.2 million sq. km, of which the identified Obvious Geological Potential (OGP) area for minerals is 0.57 million sq. km, amounting to 18 percent of the total land area. Until now, most of the exploration in the country has been near the surface (50–100 m), with little or no information on deep-seated, concealed or rare earth minerals. According to the Ministry of Mines, for surficial minerals, 100 percent of the OGP area has been mapped, while for deep-seated minerals, only 22 percent had been mapped as of March 2018. In contrast, other mineral-rich countries with similar geology, such as Australia, have almost 95 percent of their OGP fully mapped. To attract private and foreign investors to mine in India, it is essential to complete all the surveys—geophysical, geochemical, aero-geophysical and marine—and make the basic data available in the public domain.
CRITICAL MINERALS: Technological change has driven the global demand for a new group of metals, non-metals and mineral elements, considered necessary for the economic well-being of the world's major and emerging economies. The growing significance of these minerals is demonstrated in their use in the manufacture of mobile phones and computers, flat-screen monitors, wind turbines, electric cars, solar panels, rechargeable batteries, defence-industry technology and products, etc. The growing demand for critical minerals, creates significant economic opportunities for Australia and India to collaborate.
CREATE AN INTEGRATED SINGLE-WINDOW CLEARANCE PROCESS AND EXPAND THE LOGISTICS INFRASTRUCTURE: One of the major reasons for delay in making a mine operational is the time-consuming process of getting environmental, forest and other clearances. In Australia, it takes only one year to get environment and forest approvals for mining activities. India must also expand its logistics infrastructure for major-steel, iron-ore and coking-coal routes.
HUMAN CAPITAL IN MINING: Mining labour is crucial for the sustainable development of the sector, especially as there could be an incremental demand of 1.5–2.5 times in the workforce by 2025. There will be an increased requirement for mining engineers, geologists, diploma holders and skilled/semi-skilled labourers. Australia's world-class technical expertise in the METS will be beneficial for the country. According to Austmine's 2015 industry survey, 20 percent of the Australian METS companies export to India and 23 percent had operations or offices in the country.
SUSTAINABLE ENVIRONMENTAL MANAGEMENT: Mining in India is considered amongst the most dangerous professions and annually causes a significant number of accidents and fatalities. Data tabled in the Lok Sabha by the Labour and Employment Ministry on 31 December 2018 showed that 377 workers involved in the mining of coal, minerals and oil were killed in accidents between 2015 and 2017. Australia, meanwhile, has the lowest mining accident rates in the world. Such impeccable safety record makes Australia the ideal partner for India for the development of mine-safety management plans.
TAX SYSTEM: Rationalisation of taxation remains a major issue in the mining sector. The global average taxation applicable for mining is 40 percent of the gross profit. However, India is constantly adding to this, in the form of royalty, a host of statutory levies implemented by the states, and the two new levies introduced in MMDR (Amendment) Act, 2015 ― payment to District Mineral Foundation; and payment of two percent of royalty to the National Mineral Exploration Trust. Adding to this are the one-time regulatory costs related to environment clearances and forest clearances, which brings the total taxation to around 65 per cent of the gross profit. Therefore, it is necessary to define an ideal tax system for the industry to make it more lucrative, especially for foreign investors.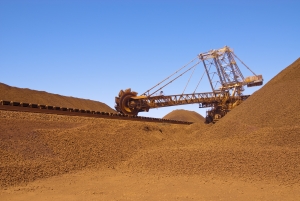 India's appetite for energy is insatiable. Increasing urbanisation, rising household incomes, and industrial activity will drive demand for greater volumes of resource commodities. By 2025, India is set to become one of the largest importers of iron ore, thermal coal and coking coal, accounting for 11 percent, 25 percent and 22 percent, respectively, of their global seaborne trade. By meeting its own demand for mining commodities, India can address its current account deficit. However, if mining growth continues to be slow, by 2025, India will incur US$58 billion in forex spend from iron ore, coking coal and thermal coal. Investment, innovation and infrastructure are key drivers in boosting the growth of India's mining sector.
Australia's abundant resources are only one part of a larger picture. There is room for improvement in India's relatively inefficient mining practices as well as mine safety and mine rehabilitation. Australia and India should forge a mineral alliance, focusing on research, exploration and development. The two countries must identify challenges and utilise the opportunities for their mutual benefit.
Natasha Jha Bhaskar is General Manager at Newland Global and a former policy analyst for the Lok Sabha, the Lower House of the Indian Parliament.