The Yogi's mission impossible for Uttar Pradesh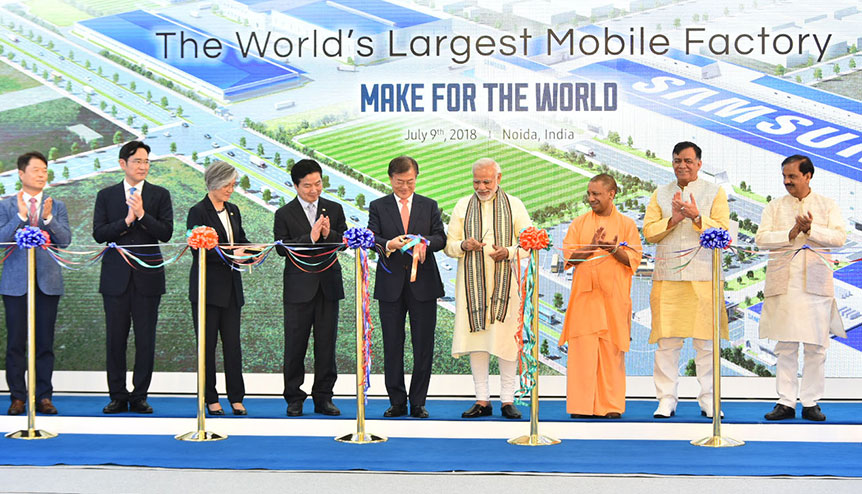 The north Indian state of Uttar Pradesh wants to be the country's first state worth a trillion dollar economy but it won'tbe a cakewalk.
Yogi Adityanath, the firebrand chief minister of Uttar Pradesh, India's most populous state, created a flutter on July 9 when he exhorted a group of local businessmen to aim for a $1 trillion economy for the state over the next five years. An astute politician on socio-political issues, Adityanath is not known for his knowledge on fiscal matters and generally refrains from making statements to this effect. The $ 1 trillion slogan was however, not without context.
In June, Prime Minister Narendra Modi had set a target for India to become a $5 trillion economy between 2024 and 2025. This was re-asserted multiple times by Finance Minister Nirmala Sitharaman in her maiden budget speech presented in the Indian parliament on July 5. Yogi's comment came barely five days after that. It is not out of place either – UP has one of the largest economies among the states. It quickly became a talking point.
"The road to a USD 5-trillion economy also passes through UP, and I'm sure that the state will contribute to it by becoming a USD 1-trillion economy," said Home Minister Amit Shah at the two-day investor summit in Lucknow, the capital of UP, on July 28. On the occasion, and as a statement of intent, Shah laid the foundation stone of 250 projects worth Rs 65,000 crore as well.
A clutch of investors including PepsiCo and Flipkart were also at hand with commitments of future investment. The US based food and beverage maker said it would invest Rs 514 crore over three years to set up a greenfield snacks manufacturing plant in the state. It would create 1500 direct and indirect jobs. The sound bytes were predictably flattering.
"We are looking forward to partner with UP as we bring in the next 200-300 million customers to experience e-commerce and connect lakhs of MSME suppliers, small farmers and farmer-producer organisations to the marketplace while creating lakhs of new livelihood opportunities," said Kalyan Krishnamurthy, Group CEO, Flipkart. "UP is an important state for us at Flipkart. We not only have many sellers and local MSME (micro, small and medium enterprise) manufacturers who are accessing the nationwide market to sell their products more efficiently and in a cost effective way, but we are also encouraging local handicrafts to market their products."
"As we expand our operations, we will look forward to a fruitful association that will not only help create jobs and enable ancillary industries, but also ensure the socio-economic progress of potato farmers in the state," added Ahmed ElSheikh, president and CEO, PepsiCo India.
Achieving the target, however, would be anything but easy. The current GSDP (gross state domestic product) of the state as of end of fiscal 2019, was around $ 215 billion. Getting to a trillion-dollar economy means an over four-fold increase in just half a decade, an almost impossible task.
"Going by the present pace it will take long. We will have to speed up and every person needs to contribute," Adityanath said. "If the state's economy improves, it will benefit everyone and the future generations. One in every five citizen of this country lives in UP so if the country has to achieve $ 5 trillion, we also should try to get to $ 1 trillion for ourselves."
The state isn't even the front runner in the race. UP maybe the most populous state in the country but it doesn't hold the tag of being the biggest in terms of economy. States like Maharashtra ($ 400 billion) and Tamil Nadu ($ 247 billion) have much larger economies. Two other states, Gujarat ($ 214 billion) and Karnataka ($ 201 billion) are not far behind either.
UP is also an economy that has traditionally known to grow fast. Part of the BIMARU states, an acronym for Bihar, Madhya Pradesh, Rajasthan and UP coined in the 1980s to denote the poor growth of these states, UP continues to be a laggard even as some of the others have pushed on.
As per a report by CRISIL, UP's GSDP growth between fiscals 2013-17 was a poor 6.1 percent that was much lower than the all India average of 6.9 percent. In fiscal 2017, it did a bit better, growing by 7.3 percent, higher than India's 7.1 percent GDP growth rate but it slid again to just 6.4 percent in fiscal 2018 behind India's 6.7 percent. The others in the top 5, have consistently grown much faster. Maharashtra grew by 7.4 percent between FY 2013-17, 10 percent in fiscal 2017 and 7.3 percent in fiscal 2018. Tamil Nadu grew by 6.1 percent between FY 2017-13, slid to a 4.3 percent growth in fiscal 2017, largely due to the political instability on account of its former CM J Jayalalitha's death, but picked itself up in fiscal 2018 with a 8.1 percent growth.
On the back of these numbers and the burden of history, Maharashtra has to be considered a front runner in the race to become a trillion-dollar economy and not many would give UP much of a chance. Yet it is considered to be in the running by Prime Minister Modi himself.
"Can there be a competition between Uttar Pradesh and Maharashtra to achieve the target of trillion-dollar economy, first? This kind of competition will lead to development and generation of employment," Modi had said at UP's investor summit in Lucknow in February 2018. "Besides, this kind of healthy race will strengthen the spirit of competitive and cooperative federalism."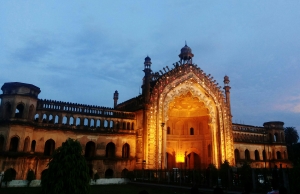 Not everything is bleak though. For one, UP has managed its fiscal discipline well without taking its foot off the pedal on public expenditure. Some of the other states like Bihar, have grossly erred on this count. Between fiscals 2005 and 2018, UP had the maximum capital expenditure accounting for 18 percent in total capital expenditure by all states and 23.2 percent in the state's own spending. Yet, its fiscal deficit has improved from 3.6 percent between fiscal 2013-17 to 3.1 percent in fiscal 2018 while its debt to GDP ratio has also improved from 29.7 percent in fiscal 2013 to 25 percent in fiscal 2018.
Bulk of the expenditure has been in building roads and highways and into the education sector. Besides the Delhi Agra expressway, the Agra Lucknow expressway also became operational in 2017. Phase 1 of the Rs 35,952 crore 596 kilometer Ganga Expressway that would Meerut in west UP to Allahabad in the far East was sanctioned recently. There are plans to extend this to Hardiwar in Uttarakhand from the Meerut side and to Balia from Allahabad via Varanasi, prime Minister Modi's constituency. Other big expressway projects under construction include the 96 kilometer Delhi Meerut expressway and the 352 kilometer long Purvanchal Expressway. Bids have also been invited for a 296 kilometer long Bundelkhand Expressway that will connect Chitrakoot to Etawah. Criss crossing the state and covering over 2500 kilometers, this network of espressways is likely to cost about Rs 1 lakh crore to the government. Another big-ticket investment project underway is the Jewar international airport that is expected to give a fresh impetus to industrialization in the Greater Noida-Dankaur region. Already, it has a fair bit of world class factories dotting the region.
"We had set up our first plant in Noida in 1996. Over these years, we have become a big partner for Uttar Pradesh," says HC Hong, president and CEO at Samsung India. "Last year, we launched world's largest mobile factory in Noida. We want to make the Noida factory an export hub."
"The Tata Group has a long-standing presence in the state, and many of our companies have significant investment here. Tata Motors has a plant here, TCS has been present in the state, and all our retail companies have large presence and are significantly growing," adds N. Chandrasekaran, chairman, Tata Sons. "We see a big opportunity. TCS will continue to expand in the state. We are about to sign the final agreement for setting up another centre in the state. But, we will also be looking at expanding into other parts of the state in cities like Prayag, and continue to evaluate such opportunities."
For the sake of fulfilling the Yogi's dream, the investments could not happen soon enough. After all, it is not easy for a mass of 20 crore people to get a move on in quick time.