It is in both US and India's interest to work through the hard issues on trade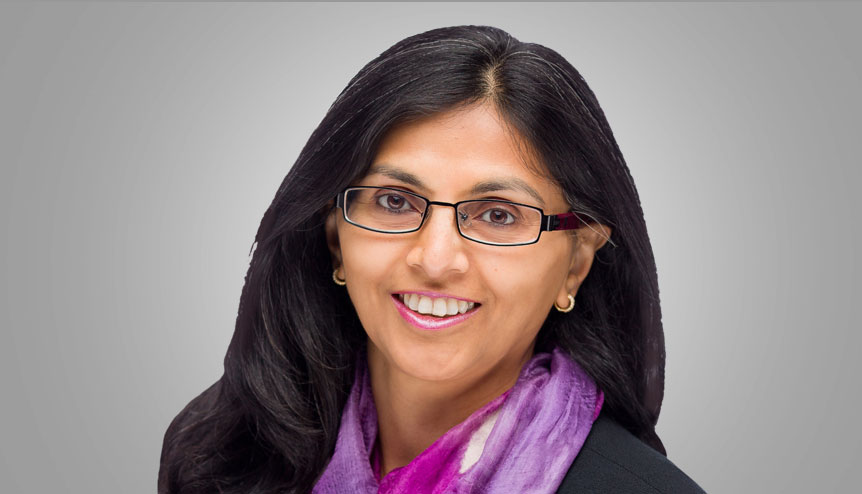 Nisha Biswal, President US-India Business Council, and Former Assistant Secretary of State for South and Central Asia, US department of State, discusses the challenges and opportunities that lie ahead for India and the United States.
How would you characterise the current India-US dynamic in the context of a so-called global trade war?
Clearly there are increasing trade tensions between the US and India, and that shouldn't be entirely unexpected. As the trade and investment relationship between our countries deepens, more issues will emerge that require us to create more efficient pathways for business. And the US-India relationship has grown at an incredibly rapid pace over the last five-six years, expanding from $100 billion, when I was in government during the Obama Administration, to roughly $142 billion today.
There's much more at stake today in US-India economic relationship than ever before, but also more opportunities for industry in both countries if we can find ways to address outstanding trade challenges. For India's growth to hit double digits, it requires significant new investment inflows – and the United States is the largest single source of India's FDI. However, ramping investment volumes will require addressing lingering investor concerns. At the same time, Indian companies are increasingly looking for investment opportunities in the United States as they source from the US or produce their goods here. So it's in both countries' interest to work through the hard issues on trade and reach agreements that will build confidence in the trade relationship.
Do you fear the Trump administration is creating a less welcoming environment for India and Indians, with a series of negative policy initiatives such as ending GSP and clamping down on H1B visas?
Trade is going to be a contentious issue in any relationship between any two countries, and certainly I think we have difficult trade conversations with virtually every major partner.  This administration in particular has reacted strongly to the perception in the US that trade and globalisation benefit other countries more than they do the United States.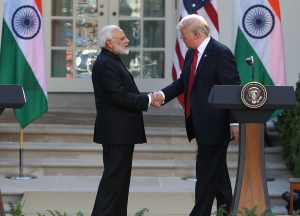 That said, we're seeing a historically tight labour market in the United States, and a critical shortage of skilled workers.  While there are legitimate concerns about the way the H1B programme has been run, there's no doubt that H1B visa holders have contributed significantly to the growth of the US tech sector.  Ultimately, we need a balanced approach that both brings in qualified workers and provides opportunities for Americans to gain new skills.  And that's exactly what many Indian companies are doing today. Whether it's Wipro and Infosys, or Tata and Mahindra, they're all investing tremendous resources into helping skill the American workforce and create more opportunities for American workers.
We also see the GSP programme as a net benefit for both countries, and were dismayed by the move to terminate India's GSP benefits earlier this year.  While we recognise significant concerns surrounding market access for US companies in India, including price controls on medical devices and tariffs on ICT, we see these as issues that can be best resolved through continued dialogue and engagement.
Are American companies fully on board with the Make in India drive?
Make in India is certainly something that US companies support, but the idea needs to be understood and implemented in a broad way.  India is seeking to transform itself into a global manufacturing hub as supply chains around the world relocate, but these efforts are inhibited by stringent local content requirements. In many cases, locally manufactured components are not – at least at this stage – available in India, deterring companies from greater investment.  So you have to create a policy environment and regulatory framework for the Make in India initiative that allows companies the flexibility to source components from a variety of countries.  Over time, that will also help India develop the mature manufacturing base that can provide more domestic manufacturing inputs.
What more can India and the US be doing for a closer alignment on challenges such as cyber security and data protection?
The United States and India are both innovation economies, and a great deal of our future economic growth will be driven by growth in the digital sector. Leaders in both countries are grappling with complex and thorny issues surrounding privacy, data protection, and cyber security, and decisions made on both sides will dictate the shape of digital commerce around the globe.  The United States and India should work together to create digital architecture that facilitates free flows of data and digital commerce.
We urge both countries to reschedule the long-overdue US-India Cyber Consultations and implement the action items within the US-India Cyber Framework Agreement. Indian adoption of global cyber standards like the NIST Cyber Security Framework would be a positive move, as would greater engagement within the global cyber security ecosystem, which could benefit from India's technical capabilities and technology, and support enhanced domestic capacity. We also urge the US government to consider India for a CLOUD Act agreement to build trust and support global and domestic cyber security.
What are some of the key expectations of USIBC members vis-a-vis India's reform agenda? Is the issue of data localisation a worry among the members?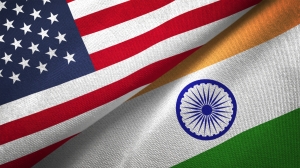 At the moment, there's still a lot of flux in what India's economic policies in the Modi administration's second term will be, and whether there will be a pro-growth, pro-business agenda.  I think there's a lot of hope and expectation within the business community, but there's also some anxiety about whether India will rise to the occasion. There are major opportunities across sectors like manufacturing, infrastructure, insurance, and of course e-commerce, but the government of India will need to continue work to create a pro-business environment.  Ease of doing business is an issue that the government is very focused on, and USIBC just put out a report with Khaitan and Co, one of our legal services members, which lays out in detail a number of recommended reforms to improve India's ease of doing business.
While the recommendations touch on a number of issues, they are all founded on the need to provide a transparent, predictable and stable regulatory environment, establish strong legal frameworks for dispute resolution and ensure protections for intellectual property.
On data localisation specifically, policies that restrict the flow of data serve as barriers to the continued growth and expansion of services in the Indian markets, and could impact India's leadership in data processing and analytics central to its $160bn ITES sector.  This affects Indian consumers and growth in the Indian payments market as a whole. Both the restrictions unveiled in the past year and the prospect of unpredictable policy shifts is a major deterrent to foreign investment. We are also concerned by the precedent set by demands for hard data localisation, which may prompt countries around the globe to adopt similar hardline policies. This would pose significant problems for the ability of both US and Indian companies to be competitive in international markets.
As someone who has seen the India-US relationship evolve over the years, what are some of your central reasons for optimism and any underlying problem areas?
These are two countries with so many points of connectivity – people, culture, education, scientific collaboration, entrepreneurship – as well as a convergence of democratic values, which gives me great confidence and optimism about where the US-India relationship is headed.  It's a relationship that has been embraced by the full political spectrum in India and across bipartisan lines in the United States, and I see that relationship continuing to deepen and strengthen in the years to come.
But great alignment and convergence doesn't preclude the need to manage our differences. In addition to resolving some of the bilateral economic irritants I've mentioned, both sides need to be flexible in recognising and making allowances for longstanding relationships with other partners. India's strategic autonomy and the United States' relationships around the globe don't need to be sacrificed to deepen the US-India bilateral partnership.