Digital India aims to blend the digital and physical worlds by uniting people, services, and devices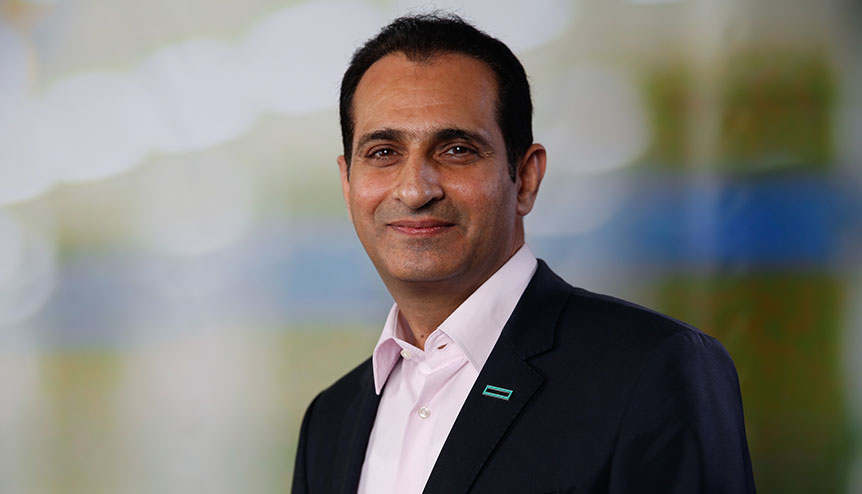 Som Satsangi is the Vice President and Managing Director of Hewlett Packard Enterprise in India. In this interview with 'India Global Business', he weighs up what makes India an attractive R&D base, the impact of Digital India alongside Make in India and HPE's plans to invest $500mn in the country.
What makes India an attractive R&D base in the context of plans for a new HPE campus?
India's highly skilled talent pool plays a critical role in the growth of HPE's R&D function globally. Our R&D lab in India works on cutting edge technologies including Internet of Things (IoT) and big data. And on average it files 156 patents annually of which 51 are granted. Hence, to further strengthen our R&D capabilities in India, we announced a high-tech extension at our Mahadevapura Campus in Bengaluru. This facility will offer state-of-the-art R&D facilities thereby fostering a culture of innovation amongst our employees. Moreover, over the next three to five years we plan to increase our workforce in the country by 20%, which will include new engineering talent with expertise in areas of critical importance to customers such as artificial intelligence (AI) and networking.
What are some of the focus areas for future investments in the IT sector?
Our recent announcement to invest $500 million in India over the next five years underscores our long-term commitment to the country. It will enable us to grow our operations, manufacturing and employee base, increase our R&D and services exports, as well as invest in technology initiatives to drive positive change for local Indian communities. This investment will also include innovations in support of the Indian government's initiatives to apply technology to drive positive societal change in critical areas such as-
e-Education – In collaboration with NASSCOM Foundation we establish fully equipped digital classrooms under National Digital Literacy Mission. These digital classrooms are an innovative, practical and cost-effective solution to deliver skills training to citizens seeking digital literacy education. There are over 50 digital classrooms across the country with four more set to be launched shortly.
e-Health – Our eHealth Center (eHC) initiative helps improve access and effectiveness of primary healthcare in underserved areas. These eHCs are a cloud-enabled healthcare infrastructure solution that also offer health data analytics. Across India, more than 130 eHCs and 150 mobile eHCs are operational, and 15 new centers will be established across six states. The eHCs have already facilitated over 800,000 patient visits.
Digital Village – Aligning with the Indian government's initiative to launch 100,000 digital villages in the next five years, we are offering five villages the benefits of the HPE Digital Classroom, HPE's eHealth Center, free public Wi-Fi provided by HPE Aruba and a range of online citizen services.
Are 'Make in India' plans proving an easy fit for global IT majors?
India's rich ecosystem of product development, software development and innovation complements the 'Make in India' initiative. This also gives the companies' manufacturing capabilities an added advantage by enabling them to rapidly innovate and manufacture solutions that deliver benefits and new experiences to customers globally. To support 'Make in India' and strengthen our existing R&D capabilities, we plan to commence manufacturing Aruba's portfolio of mobility and IoT solutions in India before the end of 2019. This will allow Aruba to rapidly innovate networking solutions that will deliver benefits in support of the Digital India and to the citizens of India.
What are some of the palpable impacts of the government's Digital India initiative?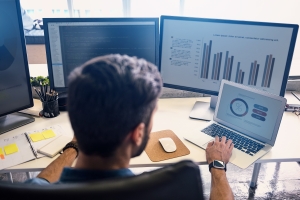 Digital India aims to blend the digital and physical worlds by uniting people, services, and devices. It is also improving the connectivity across the country, which helps in the delivery of vocational / professional training to the citizens, thereby driving employability and entrepreneurship. Reaffirming its commitment to Digital India, the government in the recent Union Budget 2019 announced new measures, which are likely to encourage investments in IT sector and also increase the focus on skilling the country's youth in areas such as AI, IoT, big data, and robotics thereby creating new career opportunities and accelerating innovations in emerging technologies.
In our constant endeavour to be an active contributor to Digital India, we have partnered with various state governments on some of the key projects under this initiative such as:-
Smart Cities – Last year, Bhopal Smart City Development Corporation Ltd. selected HPE to create India's first cloud-based Integrated Command and Control Center to monitor and administrate multiple city civic utilities and citizen services across seven cities in Madhya Pradesh through a central cloud. The Government of Uttarakhand has also chosen HPE for the Dehradun Smart City project. As the development of these smart cities becomes a priority, we are committed to partnering with central and state governments, as well as city administrations, to offer them cutting edge technology that can improve the quality of life of every citizen.
BharatNet – Under this project, the government aims to provide 2.5 lakh gram panchayats broadband connectivity. As this initiative increasingly makes Wi-Fi inevitable for last mile connectivity, it is driving the demand for 1.5 million access points. Aligning with this initiative, 20 thousand Aruba Wi-Fi units have been deployed in five thousand villages in the state of Rajasthan. Apart from connectivity there are a host of services that the Wi-Fi infrastructure offers, such as Location Based Services, Emergency Responses Systems and Crowd Management.
Are issues such as data localisation and data privacy a concern from policy perspective?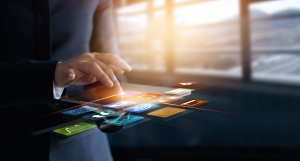 Digital transformation is creating countless possibilities in a world where everything – billions of devices, cars and homes, workplaces, stadiums, hospitals, farms and factory floors – creates and shares data. That's why enterprises and governments need to be data-driven – to access, protect, store and manage it, and to unlock its enormous potential. The apps and data that create and run our enterprises, live everywhere – in public and private clouds, on and off-premises, and increasingly at the edge – creating complexity which means that it's important to have a focus on data privacy and security. Today, businesses are experiencing an explosion of data and, with it, there is an increased need to control and securely manage the collection, sharing, and use of sensitive personal and business information. Enterprises expect products and services to be secure, protect their privacy, and facilitate their operations in a data-rich environment. Hence, advancing new privacy enhancements for data processing is crucial to put technology to work for the public good.
How would you define India's journey in the IoT space, so far and looking ahead into the future?
IoT enables the collection and analysis of data from connected assets, people and places to deliver actionable insights in a specific environment. In India, the process of establishing 100 smart cities gives governments and city administrations an excellent opportunity to accelerate time to value and deliver new, innovative, and interactive services to the citizens through IoT.
Last year, we launched a Customer Experience Center (CEC) in Gurugram to demonstrate IoT-based smart city solutions that address the complex and fragmented ecosystem that exists within IoT environments, thereby helping in the seamless development of smart city projects across the country. We also have a CEC in Bengaluru focused on IoT / Artificial Intelligence of Things (AIoT) solutions for the manufacturing sector.
As the journey towards setting-up smart cities gathers momentum, it is equally important for a populous country like India to address the predicted food productivity gap. And we believe IoT-powered digital agriculture has the potential to not only accelerate the productivity of food systems but also cut farming inputs. Recently, we announced our plans to set up a fully-equipped Center of Excellence in the Indian state of Andhra Pradesh, focused on IoT-based agriculture. The facility will provide students with access to advanced IT solutions that are at the leading edge of technology innovation in the agricultural sector to achieve higher food production from finite land resources.