UK Edition – 10 January 2020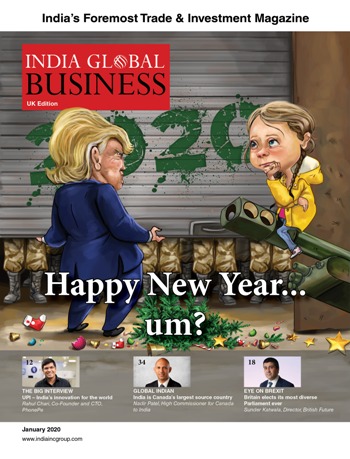 UK Edition – 10 January 2020
Saurabh
The 2020s promise to be a decade with a difference. For one, many incipient trends – from a rise in [...]
The New Year Edition of India Inc. looks ahead at 2020 as a year which promises to be one of aspiration, acceleration and assertion for India, besides a focus on the crisis in the Middle East. A range of interviews and expert columns make up the rest of the edition.
Saloni Shah
The Brexit gridlock seems to have given way to some much-needed certainty around Britain's relationship with the European Union.
Saloni Shah
India could play an important peace-maker role in the US-Iran conflict, taking big and perhaps welcome change from...
Saloni Shah
Despite extensive talks between the two countries, and a considerable narrowing down of differences, no meeting ground has been found yet.
Manoj Ladwa
Sir David Attenborough's "moment of crisis," and Greta Thunberg's ongoing campaign to shake the world's most powerful into acting faster [...]
Saloni Shah
The CEO of India's first sovereign wealth fund reflects on the developments in India's infrastructure sector and what the recent [...]
Saloni Shah
The Indian government has decided not to give in to US pressure on keeping the Chinese telecom equipment giant out [...]
Saloni Shah
Brazilian PM Jair Bolsonaro's visit to India as the chief guest at the annual Republic Day Parade could open up [...]
Saloni Shah
Intense competition to rank higher on India's internal Ease of Doing Business index has led to huge improvement in the [...]
Saloni Shah
A real estate expert breaks down the causes for the poor performance of the sector in 2019 and suggests measures [...]
Saloni Shah
The Helping Hands organisation is striving hard to enrich the lives of underprivileged children with autism and other learning and [...]
Saloni Shah
The Indian Cabinet has approved an important pact with the UK to strive for greater use of solar and wind [...]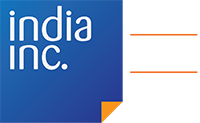 Sign-up to receive
FREE newsletters and regular
updates from India Inc.