Britain elects its most diverse Parliament ever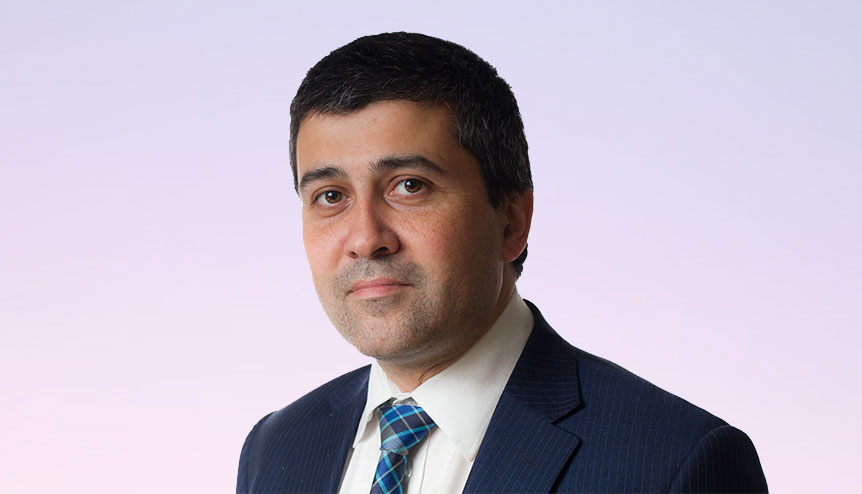 The director of a London-based think tank analyses the role of the Indian diaspora in the 2019 General Elections and notes how immigration reforms should be of key importance post Brexit.
Highlights:
The 2019 General Election saw Britain elect its most diverse Parliament ever, with 65 ethnic minority MPs making up one-tenth of the House of Commons.
Scepticism about Brexit among Indian voters appeared to be a barrier to supporting the governing party for Corbyn-sceptic voters.
One of the biggest post-Brexit challenges for Britain will be to get immigration reform right.
After the unprecedented political volatility of recent years, Boris Johnson's decisive general election victory gives Britain a stable government with a commanding majority. The Prime Minister's core message is that his government will "get Brexit done", this parliament will, beyond January, have an important role in shaping the agenda for post-Brexit Britain, about the priorities on the home front and the messages that Britain wants to send to the rest of the world.
So, it is an important foundation that the 2019 General Election saw Britain elect its most diverse Parliament ever. The 65 ethnic minority MPs make up one-tenth of the House of Commons, a rapid acceleration over this decade, compared to just one in forty MPs a decade ago. The cross-party progress since the David Cameron era means that parliamentary diversity has grown, whichever way the political pendulum swings, though Labour continues to make the biggest contribution, with 22 Conservatives, 41 Labour and 2 Lib Dems.
The fifteen Indian-origin MPs in the new House of Commons are a balanced group of seven Labour MPs, seven Conservatives and one Liberal Democrat MP. Twelve of this cohort were successfully re-elected, alongside four new Indian-origin MPs won their seats: Conservatives Clare Coutinho in East Surrey and Gagan Mohinra, who defeated former Cabinet minister David Gauke in Hertfordshire. Nav Mishra, a member of Labour's ruling National Executive Committee, was elected in Stockport, while Liberal Democrat Munira Wilson succeeds former party leader Vince Cable in Twickenham.
Ethnic minority women have a much greater share of voice in British politics. With Priti Patel, as Home Secretary, now one of the Cabinet's leading public voices, it would surprise many people to consider that no British Asian woman had ever been elected as an MP until 2010. There will be 37 ethnic minority women in this new House of Commons, a dramatic acceleration given that there were just two black women in parliament a decade ago.
The Indian vote was the subject of significant media and political debate during the General Election, with the Conservatives and their allies hoping to make significant inroads. In some seats, the Indian vote made a significant difference to the local result. In Harrow East, Bob Blackman won the marginal seat with an increased majority, outperforming other Conservative candidates in London, making him the only Conservative MP to hold a seat that is 'majority-minority'. In Leicester East, Keith Vaz was standing down after three decades in parliament, after a damning report from the Parliamentary Standards Committee. Local controversy over the late selection of Labour NEC member Claudia Webb saw the Labour majority reduced from 30,000 to 6,000, one of the largest pro-Conservative swings in the country.
However, analysis of results nationally suggests that these were primarily localised effects – with Conservative hopes of a historic swing from Indian voters not realised. There is no significant statistical relationship at all between the number of Indian voters in a constituency and the performance of the Labour and Conservative parties, in analysis carried out by Joe Twyman of DeltaPoll. Nor is there any statistical relationship between the proportion of Hindu voters and party performance. Any major swing among British Indian voters away from Labour or to the Conservatives would certainly be expected to show up as a correlation in seats with more Indian voters in such an analysis. The most plausible hypothesis is that voting shifts among Indian voters were broadly similar to those among the electorate as a whole, with little evidence for India-specific drivers. Labour continues to represent 18 of the 20 constituencies with the largest number of Indian voters. Despite international press speculation, before and after the result, there is no electoral data to give credence to claims that Indian voters played a distinct and significant impact in many of the seats that changed hands.
That post-vote analysis aligns with the YouGov poll for India Inc. during the campaign – where the Liberal Democrats, more than the Conservatives, were making at least modest inroads with British Indian voters. Scepticism about Brexit among Indian voters – particularly the graduates and young professionals who the party was targeting during the Cameron era – appeared to be a barrier to supporting the governing party for Corbyn-sceptic voters. Once the debate about Brexit moves on, the Conservatives would hope to increase their support among these voters.
One of the big post-Brexit challenges will be to get immigration reform right. The decision on Brexit paves the way for the biggest overhaul of UK immigration for four decades. Boris Johnson has ditched Theresa May's net migration target, reflecting a public consensus on the gains of student and skilled migration. The manifesto proposes to end EU free movement while liberalising non-EU migration, though the commitment to reduce overall numbers is in tension with this. The public salience of immigration has reduced significantly since 2016. The government – combining messages of control and contribution – needs to show how immigration reform can restore public confidence in the contribution of immigration to the UK.
Sunder Katwala is Director of British Future, a non-partisan think tank.