Global Edition – July 2019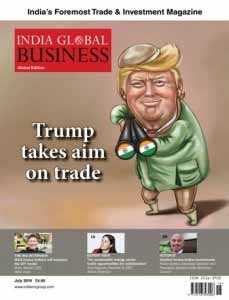 Global Edition – July 2019
Saloni Shah
US President Donald Trump wants to decouple trade ties with India from Washington's strategic relationship with New Delhi but his [...]
The Global Edition of 'India Global Business' takes an overview of the recently concluded G20 summit against the backdrop of US President Donald Trump's controversial decision to end India's Generalised System of Preference (GSP), once again throwing international trade relations awry. Expert views and analyses on a wide range of topics and issues make up the rest of the June edition.
Manoj Ladwa
India needs a more strategic approach than just retaliatory measures to tackle the US President on global trade, writes India [...]
Saloni Shah
An industry expert shares his thoughts on the changing India-EU dynamic in a post-Brexit scenario and the role of EICBI [...]
Saloni Shah
The recent back and forth of tariff hikes between the US and China are causing quite a stir in the [...]
Saloni Shah
Narendra Goliya, founder and Managing Director of Rishabh Instruments, highlights the various factors businesses must keep in mind before contemplating [...]
Saloni Shah
A life science entrepreneur predicts the five key areas in the Indian healthcare space that promise great opportunities over the [...]
Saloni Shah
India is slowly becoming one of leading animation and content producing countries in the world. In this interview with 'India [...]
Saloni Shah
With the ongoing uncertainties surrounding Brexit, Indian companies are turning to Ireland to service their EU clients. Over the past [...]
Saloni Shah
Karanvir Singh is the CEO of Yego Moto. In this interview with 'India Global Business', the serial entrepreneur gives insight [...]
Saloni Shah
A social entrepreneur and educationist outlines the numerous social and collaborative initiatives carried out by the Max India Foundation to [...]
Saloni Shah
The Kerala Infrastructure Investment Fund Board (KIIFB) became the latest Indian entity to reach out to the international markets for its [...]
Saloni Shah
Indian Prime Minister Narendra Modi's Council of Ministers signals both continuity and change. The most important changes in the so-called [...]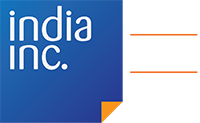 Sign-up to receive
FREE newsletters and regular
updates from India Inc.